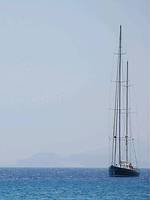 Tingaki Reviews
---
Places to Visit
---
Kos Guide
---
Local Directory
---
Kos Maps


+ Enlarge Map
Oasis Hotel

(Accommodation in Tingaki)

1/10
Denis P

There are other "Oassis" on Kos so please dont confuse them with this Horrible Dirty Unsafe Flee Pit!

We arrived stayed one night only and legged it the next day Dirty Filthy room (no25) unsafe electrice get bit by the flys coming from the blocked drains Didnt even have running water after 7 pm We went out and stayed out late them left first light the following morning One family of three flew home on the first available flight. The Olimpic rep Tim was useless the owners were AGRESSIVE and very RUDE on the up side Tinaki is a lovely place and we salvaged our holiday Fantastic beaches and with exception the "The Oassis Apartments Tinaki" Everyone was lovely I booked through THOMAS COOK who booked through OLYMPIC shame on you both the must have known what they were sending us to I cant believe no one else has conplained.

My rating is ZERO

1/10
Denis Picton
booked with thomas cook (olympic) horribe place unsafe electrics toilet has a present waiting as they had not cleaned the room (25) when i flushed the toilet i found the ball c**k had been set to use hardly any water so i filled the cysten and flushed but the toilet filled to the brim then the smell came up the drains that were obviously blocked

the smell was over powering later when i wint back and opened the "bathroom door" the bathroom was full of flys that had come up from the drains. upon complaining and asking for a different room the owners shouted in greeke and were agressive we stayed the first night and almost died with the heat and the flys

we left the following morning and booked into a different hotel (at my cost) the olympic rep tim was useless as were thomas cook

one family of three flew home after a couple of days on the first available flight another couple with a young boy had three beds in one room when they had paid for an apartment.

i am back to kos this year its a lovely place but please give the oassis apartments in tinaki a miss horrible people horrid complex i have rated this as a one only because it does not have a zero

9/10
Natalie P

MY HUSBAND AND I WENT TO THE OASIS 7TH JULY 2008 ON HONEYMOON, THE OASIS WAS VERY CLEAN, TIDY ,POOL WAS FANTASTIC.OUR ROOM WAS CLEANED NEARLY EVERY DAY.

THE ONLY LET DOWN WAS WE ASKED FOR A HONEYMOON ROOM AT THE TRAVEL AGENTS, WHEN WE GOT THERE WE DIDNT GET,BUT MY HUSBAND DIDNT WONT TO MAKE A FUSS, AS OUR ROOM WAS OK.BUT WOULD OF BEEN NICE.IT WASNT THE OASIS FAULT AS THEY WERENT TOLD.

THE STAFF ARE VERY KIND, COULDNT DO ENOUGH FOR YOU.

NATALIE &MICHAEL.....

5/10
Angie P

We have just come back from the Oasis Tingaki. We have been there before, but unfortunately it wasn't as good as last year. The apartment block was the older one and shaded by the palm trees, but the room was dirty when we arrived and we had to spend an hour cleaning!! Take a pack of disinfectant wipes like we did! 'Cleaning' was intermitent and when they did come in they only emptied the bins, folded the sheets and rearranged the dirt. Sheets and towels were changed twice while we were there, but the last time they changed the sheets was 2 days before we left! Also, even though we were supposed to have the room till 12pm on the day we left, the maid banged on the door at 9.45am wanting to do the room. We won't be going back to Kos next year, even though we love it......time for pastures new!

10/10
Rebecca C
me and rob my boyfriend went to oasis apartments for our holiday this year. it was fantastic, my boyfriend went to the same place a year before but wanted to bring me with him i had a wonderful time the owners are so friendly. and we are hoping to come back and stay with you next year for 28 days. we came this year end of july till 12th of august. thanks love robert waudbys girlfriend
' Thata boy'


4/10
David A

Background:
I booked my holiday in the Oasis Beach apartments after reading all the previous goods reports. I have been to Tingaki 3 times and spent every summer holiday for the past 15 years on one of the Greek Islands (including several trips to Crete & Zante) and so I believe I can give my opinion based upon many years and experiences in Greek resorts.

Incidentally, Tingaki beach is one of the best Greek beaches I have used – and this is made even better by the lavish & comfortable beach loungers available for hire with 4 inches of mattress (6 euros for 2 loungers and a large umbrella for the day).

Generally:
This year, we were in a party of 6 and were in 3 adjacent apartment rooms in the newest block.
I'll confess to having arrived with high expectations and so upon arrival was immediately slightly disappointed at the distance this complex was from the main centre. No major drama but a little further than I like to walk carrying inflatable's etc from the beach etc. in 40 degree temperatures or after a big meal and a few beers in the evening!

The hotel itself is what I'd describe as untidy. It was clearly one block of apartments when it started and it has been growing ever since but they don't seem to spend time or money on the adjoining areas which were dusty and patched up.

The rooms were acceptable in layout & size plus the maid/cleaning service was quite good. Facilities were nothing to write home about, but adequate as a base providing you don't interpret 'self catering' to actually mean there are realistic facilities to do this. The shower was poor (more later) and lacked even a clip for the shower-head so you needed to hold it up with one hand - what's that about? – would've taken 2 mins to fit a clip.

The pool was excellent – clean water and a nice size. The paving slabs around the pool at the far end seem to have subsided about 6" in the lowest area and as with many communal areas at this place there has been nothing done about it. Again, no big dramas providing you don't stub your toe on a lifted slab. It was open from 10am-7pm.

OK – now the downside:
We tended to stay round the pool until the last minute which was only 7pm. It is still lovely at this time of day but the hoteliers decide to close it at 7pm and kick everyone out (and they're quite rude at doing so). This is when the water gets topped up and chlorine added. Why they can't do this at 6 or 7 in the morning I don't know given they don't open again until 10am. My kids loved a quick swim after coming back from the beach but this was rarely before 7pm.

Now my biggest beef. We tended to get back into our apartment for a shower at about 7.45pm. By this time I accept that *hot* water may be running out – but 10 of the 14 night we stayed, the water completely stopped between about 8 and 9pm. Naturally this happened just after my wife was covered in shampoo & soap and so she couldn't rinse off – then got soap in her eyes (I'm sure you can picture the resulting drama). I ended up rinsing her in drinking water from the fridge (ahhhhhhhh – what a way to start the evening). We put up with it for 3 days thinking it must just be unlucky and then decided to mention it to the owner the following morning. This is the point where the owner ceased to be friendly. It is obvious that any kind of complaint pisses him off.

He mumbled; then marched up to the apartment, went in without asking if it was convenient and turned on all the taps. I explained again that the water was fine in the morning - but he ignored me and said, "Look, look water – see water – no problem – stupid complaint" and marched out again waving his hands in the air. Later on, his wife said to me that it was not their fault, it was the water supply to the whole of Tingaki resort which was failing. Strangely, no-one else from any other hotel had an issue. So – you need to bear in mind the unreliable water supply (maybe they divert it all to the pool – not sure) and the fact it is solar heating only. Only way round it is to shower at about 7pm latest.

In short I found this complex below par in comparison to the complexes I have stayed in, and the staff generally abrupt and unhelpful unless you continue to spend lots of money for food and alcohol (which we stopped doing after this incident).

Oh – that reminds me, their breakfast is pants – full English is 4 Euro (before 11am or 5 euro after 11). They don't heat the baked beans at all (straight out of the tin), the bacon is a thin fatty slither and the sausage is the cheapest of cheap hot-dog type. Other breakfasts such as a simple 2 fried eggs on toast is 3 euro's but they then charge for the orange juice and a cup of tea and so it costs nearer 6 euros!
As a result I would recommend a 10 min walk towards the beach brings you to the Meni hotel restaurant where the English breakfast is awesome – absolute quality.

In short, I would definitely NOT stay at this complex again as there are much much better alternatives – especially if you can be bothered to book direct and organise your own flights. The Meni hotel or the Mythos hotel are far superior and work out a similar price if you can get flights for under £250 and they are both in perfect resort positions.

I've added a beach picture to give you an idea of how confortable the facilities are!

9/10
Angie S
Got back from Kos last week. We had a great stay at the Oasis....it's just far enough out of the town at the end of a road, so no passing traffic...but not too far to walk to the restaurants etc. There are fields all around and you get woken by cows and chickens! The pool area is very nice with a good snack bar and everyone is really friendly. We'd go there again. Hire a bike to get to the beach (and your bottled water) quickly! They were brilliant. The photos are a view of the sunset from our balcony and the path to the pool.

Paul F
Just returned from two weeks at the Oasis in Tingaki.

Great Holiday. Apartments and Pool are very clean and tidy. (there are a few rules, kids [and adults!] were told off a few times, but I guess it all goes towards the cleanliness and safety)

note: The pool closes at 7pm each night and is cleaned just after.

(for those who were there, my daughter was the noisy snorkeller!)

<- picture off google maps showing oasis apartment location (it looks further from beach than it actually is!) We found that it was easier to get to the beach by following the track around the salt lake. It brings you out at Alike's restaurant and mini market.

The beach here was very quiet, and is located near the windsurf school and at the far end of the hire-able sunbeds.

And yes.... you will need to hire a fan - although owner tells me that they are upgrading all apartments to air-conned soon.(I believe some rooms have air-con already)

10/10
Andrew S
Ruth,

It was pretty hot the two weeks we were there, but most of the time there is a breeze so it takes the edge of it. You will get a good tan there i imagine, we did! The rooms haven't got air con unfortunately, so i would recommend hiring a fan, makes the nights a bit more comfortable

Andrew

Ruth P

Thanks Andrew, glad to hear you had great time! also is it too hot to sit and get a tan? and are the rooms air con?!!
10/10
Andrew S
Hi Ruth,

I Just got back from the Oasis apts this Sunday. We had a really good time there with no problems with cockroaches in our room, they were cleaned daily. We did see cockroaches once or twice on paths around tingaki, but nothing bad. I would recommend buying some repellent for mosquitos though, my girlfriend got bit up a bit when we forgot to put any on, but after that we didn't have any problems, the jungle formula cream we used worked great. The age groups are varied there, lots of families and couples, and its a really nice atmosphere round the pool.
Wish i was still there to be fair, and would definitely recommend it.

Andrew





10/10
Julia B

My 2nd visit to the Oasis Apartments was just as perfect as I remembered. Vassilis and family were the perfect hosts, providing comfortable, clean, well run, friendly accommodation.

The apartments are situated in a peaceful area of Tigaki, just a few minutes stroll from the beach, shops and tavernas.

I know that I will return to Kos as often as is possible and to ensure it is a perfect holiday, I will always stay at the Oasis!!!!
Andrew S
I'm off to the Oasis apartments on the 7th of July 2007 for 2 weeks, is anyone else who posts on here going then? If so see you there!


Lynne A

In august 2006 we booked a holiday to the Oasis appartments

After reading some reveiws we were a bit worried by some of the comments, we arrived when it was dark but straight away one of the brothers who run the appartments took us to our room.

In the morning we were greeted by a man with a full ennglish breakfast.

The gemans were by the pool already and it was 7 am!!!

the pool was always clean and tidy, the rooms were always cleaned daily, the bar and cafe were alweays clean.

I know that the oasis appartments are looking to get air con in all rooms as we rented a fan- this was reasonably priced but was very hot at night!!!

TRAVEL

If you want to get about in Kos hire a QUAD from Nikkos hes in tingaki town opposite a kareoke bar

hes reasonable and polite! please wear sunscreen if your on a quad!! we got burnt to a crisp

Be careful with mo-peds- they tend to be dangerous on kos roads

FOOD

In the evening I recommend tingaki as it isnt too busy andif you go to the restaurant with the fairy lights in the trees (i forget the name) youll be suprised at the cheap prices and good service

The dishes are to die for!!

DAYS OUT

I would recommend going to the Hot springs! it does smell a bit like egg but does your skin wonders!!

I would also recommend on the way back on the cliff edge getting a few photo snaps! brilliant views!

We also took the boat day trip i think it was 20 euros each but well worth the trip- i got a bit sea sick- but the views and sea were spectacular!!

We went to a lagoon were you could swim and see allsorts of fish! -this is where the barbeque was cooked with a hairdryer!! i know! but was piping hot all the same! we then went to a small town were there were only a few people living with the whitest sands ive ever seen

You get about an hour at each greek island!

WATCH OUT for a man who works on the boat who looks like pop eye!!!

The only thing i would advise is to get to the trip early to get a seat! it gets ram packed!

NIGHTS OUT

In the evening we tended to stay in tigaki as we couldnt drive the quad dur to alcohol insuption! but we went to the "sunshine bar" just a couple of mins walk from oasis to the town

The man who works there is friendly trys to get you drunk on all sorts of cocktails mostly inclusing OUZO! the trampolines are good fun BUT WEAR MOSQUITO REPELLANT!!

There is a kareoke bar in tingaki town but we didnt go there as we could do karekoe at home!!

BEACHES

Tingaki beach is brilliant- the water is clean the sunbeds are 2 euros for the whole day- which is a god price! theres quite a bit of seaweed but that never hurt anyone!

Further up the beach there is a nudist beach and you can ride on bannana boats! - good luck!!

I hope this helps! I can expect if you go to kos you will enjoy!

The people are friendly and the wether is hot!

ENJOY!!!

Louise C

Me and my boyfriend got back from Kos last wednesday and we're missing it already! The Apartments are excellent and was well worth what we paid. The staff are friendly, although you might get the odd moan if you pot the white ball on the pool table (it gets stuck and they have to get it out for you!), the pool is lovely and gets the sun all day all around it so no need for moving all the time. Very clean apartments and big enough for two, i havent seen the other rooms sleeping more then two though. The only moan that i have with the rooms is that the plug sockets are not greatly placed! One was right by the front door and the other above the fridge, this meant we couldnt get a fan to keep us cool in the night becaue it did not face the bed and also meant i had to guess how my hair looked when i was straightening it because neither was near a mirror! Apart from that the location was excellent, about a 5 min walk from the main road but back enough not to hear the noise of a night, the hotel itself was very quiet and relaxing. I've added some pics too.

Ajap

Hi to Kos fans again !

I forget to show how it looks inside. This is the lobby with a bar ,TV & billiard. Every room are same like this, with a balkony.
Ajap

A wonderfull quite place- no animation, no disco* the best for staying with small children.The garden was amazing -palms and flovers... Friendly people all around you, nice sea good food, lovely -a litle bit simply rooms, with kitchen corner for selfcatering.Clean and a beautifull pool with one site for baby`s.Lobby with bar, TV and billiard. The shops are 10min.walk and Kos town 10min. by bus.
Can U Help?
Melissa
We are in the process of booking a last minute holiday, and came across the Tingaki Oasis Apartments, which looks an amazing deal, and rather nice - if only based upon one photo! I was hesitant about booking on such limited info but thanks to stumbling across this site think we will book now! The only thing I havent come across are more photos, so if anyone does have some to post on the site I would be very grateful. Thanks !

Amy W
: Came back from Tingaki 8th August absoloutely loved it. went with my family and took a friend. At first I thought there wouldn't be much to do as an 18 year old but me and my friend thought it was so good that we are going back next year on our own!!!! Oasis apartments are your typical Greek apartments as I have experienced many before I wasn't expecting everything!!! But found that they suited everything we were looking for and would definetely go back next year as we are!!!! The pool was probably one of the best in the area with a peaceful atmosphere to get over all of those cocktails the night before. The location is about 5,10 mins to Tingaki town where all the tavernas and bars are and at the end of the town is the long stretch of beach with many watersports availiable.We made many friends in Tingaki and still in contact. Def visit Mascot Bar you will love it, and look out for our England shirt on the ceiling. Ask the Costas, George and Yanni if they still remember us???? still txt Costa.

Also def go to bubble beach its gorgeous, sea is like swimming pool, Zia village in the mountains, Kos town for shopping go to the old part you won't get ripped off there, and a must do take the 3 island tour cruise on the sail boat ,but book it in Tingaki prices are much cheaper than the operator!!! Theres so much to do you won't be disapointed. I have been to many Greek Islands but found that Kos is the best one and even contemplating working out there for the season 2007 when at uni!!!!

Have fun!!!!

Amy n Soph

Miss you all!!!!!!!!!!!!!

Julia B

Well I can't fault it, we went in July and had the best holiday ever!!! Oasis is typical of Greek apartments, basic, but clean and family run. There is a small snack/pool bar, pool table, a comfortable lounge with sky tv. The pool is one of the best in Tigaki and is reguarly checked. 10 mins stroll to the beach and just 5 - 10 mins to the main street. Far enough away to not be disturbed by late night noise, but close enough to stagger home. If you want madness, then it's not the place to go, but if you want to relax by day and eat and drink well by night, then I highly recommend it for all age groups. Fun and realxation all in one place....heaven I woke up on my 1st morning, looked off the balcony and to my right were wild Flamingoes and my left a fab mountain view, with open fields joining the 2 together. I think it all speaks for itself!

Hollie

I went to Tingaki last year and stayed at oasis Apartments. i was 15 and i went with my mum, dad and Friend (16) and sister (18) Well i have 2 be honest and say that the oasis apartments arent that nice...we had a problem with cockroaches! and the hotel owner popped all of our inflatables from the pool. But Tingaki is such a great place that it didnt spoil our stay at all. The staff are very friendly and the food is nice. The pool is great too. We made friends with people from ages 12- 25 and we all had such a good time, and definatley werent bored! the water park is great. Also we took the trip to turkey which was good, and great for shopping. The hotel isnt far away from the main bars at all. You definatley have to go to memories bar because its just amazing!! So although the apartments werent amazing, Kos is still the best holiday ive ever had! So hope every one has a good time!!!

Kate S

Hi All,

My boyfriend and I are off to Kos in Sep for two weeks and are staying in Tingaki, Oasis Apartments. Really looking forward to it as we've been together 2 and half years and this is our first holiday together!!!

Ive only seen piccys of the apartments from the outside (the pool area) Any chance that someone could post piccys off the inside of the place please!!!

Many thanks in advance
Jet

To A Keenan

I have stayed @ Angela twice (superb) but unsure where exactly the Oasis Apts are located. Reading the reports below I would think you would maybe be 10/15 min walk from Oasis to Angela but not 100% sure.
Can U Help?
A K
Does anyone know how far it is between The oasis appartments and Angela Appartments?
A K

Me My mum, dad n Lil Bro r goin on the 13th and will be there for 2 weeks i am 15 and wrowid will get board too.....Im sure we mite just have to meet Up when your sons come coz im gonna b a board lil girl with no one to talk to other than her parents
| | |
| --- | --- |
| Search for Oasis Hotel in all of JustKos & the Messageboard | |
More Hotels and Apartments in Tingaki...

Agrotica Apartments | Akti Dimis Hotel | Angela Aparthotel | Apollon Apartments | Aspro Spiti Apartments | Astir Odysseus Hotel | Corali Hotel | Fili Hotel Apts | Filitsa Studios | Ilios Hotel | Ireni II Studio Apartments | Irina Beach Hotel | Jonathan Studios | Katras Hotel | Kos Aqua Beach Club | Marianna Studios | Mayflower Aparthotel | Meni Beach Hotel | Myros Hotel | Mythos Apartments | Oasis Hotel | Paxinos Hotel | Sevi Studios | Socrates Studios | Sunny Days Aparthotel | Sunset Aparthotel | Sunshine Apartments | Thimanakis Studios | Tigakis Star Hotel | Tingaki Beach Hotel | Villa Andrews | Zorbas Beach Hotel |