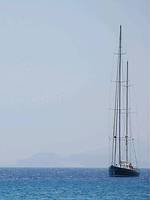 Kefalos Reviews
---
Places to Visit
---
Kos Guide



9/10
Nigel W
Dear lady.If you like to contact with Albatross studios use the following e-mail.
albatross@hotmail.com
Tel 00302242071981
Fax 00302242072169

10/10
Nige W
HI we are staying in spring studios for the first but not last time. We are highly impressed by the high standards of the accomodation both in decor&cleanliness.Probably the jewel of dear old Kefalos.We book direct with booking.com.Our lady hostess caant spell th name looksafter us better thà n a mum. Free wifi In the room&airport transfer thrown in.On a star status I give 10 stars .Yamaswe will come again this. Has been our best ever visit toKEFALOS.All thanks to the saint of he oqw nerFilitsia excuse my spelling
Adele G

Hi,

I am hoping to book a stay in the Albatross Studios in Kefalos and wondered if anyone has an e-mail address so that I can do this direct?

Thank you
Nige W
In all my visits to Kefalos have never been in the Melody Bar .That is something iam going to remedy on my next tripbecause they have been so helpful to me in the past 24 hours.So do visit the Melody Bar & say niggles 101 sent you .Thanks for that Nige Wilson
Kim J
I'm staying at jacks apts in July and heard the same scare stories, will post on here and give my honest opinion on my return, let's just hope it's not as bad as people have said?
Nige W
.Just back sad to see Kefalos so quiet we must do more to promote this Jewel in the crown .My latest Pictures May this year
Nicky and blue M
Hi there,

We were last in Kefalos in 2008, we came for a week and loved it that much returned for 2 weeks later in the year. We stayed in Maritsa Studios, and found everything fine. We are finally returning to Kefalos in August, but we are booked into Jacks 2 apartments. The reviews for these apartments however are rather worrying, does anyone have first hand experience, and are people just expecting far too much, or is there truth in the reviews? I dont really want to spend the next few months worrying about it, when i want to be looking forward to it? After waiting 4 years for a holiday i dont want it to end in tears.
Corinne C

Hi all

I am trying to locate an email address for Villa Soula Apts in Kefalos Kos. Can anyone help?
10/10
Merv L
Hi Folks and Kefalos regulars, just thought i would share the lastes slideshow of Kefalos, celebrating our 5th Birthday on Kefalos Chat Forum.
Pete H
I think you are refering to the Afentoulis apartments, they are set back a bit from the road.
D N
Hi, Can anyone tell me what the apartments are directly behind Mayflower I and II/Peros Complex. Thanks D
D N
Hi, Can anyone tell me what the apartments are directly behind Mayflower I and II/Peros Complex. Thanks D
Elizabeth E
Hi, can anyone tell me how to book the Albatros Apartments down by the Harbour - have only managed to find one website which said they were sold out but don't think that can be right - when we were there last year the owner was worried about how he was going to stay open as FC had pulled out - any suggestions appreciated!
Catherine J
Hi Everyone,We fell in love with kefalos in 2002 and have stayed in numerous studios there,we havnt been since 2007 as we now have a little boy to join us,we're planning to stay may 2012,can anyone recommend any apartments?Was lovely to see photos on here and im glad to see the golden fleece is still going,we had many a nice chat with vasilis,also we made friends with a lovely couple called yvonne and trevor who had built a house by koukalari beach,we have had no contact with them since the last time we were there as i lost there contact details,would be nice to know how they are if anyone knows them?

Nige W
Hello to all my Friends at the Acropol Bar.Although we had some Rubbish weatherth folk of Kefalos & the Acropol were up to their usual high standard & looked after us so well Yamas & thankyou all! In May we saw the Boat Captain Dimitris Launched& on our trips to Nissyross we saw it twice actually went aboard & met some friends we  made in Kefalos.Here I give you a photographic link you can see Captain Dimitris the rough  weather  ,but still I love Kefalos enjoy the Pictures of Kefalos & Nissyros & especially the  boat was allowed on the bridge unescorted another memorable 5 ***** trip Yamas

Nige W

Especially for EllenHope you are surviving iKos now we are gone !Nice to be back in UK Really miss my Friends in Kefalos.Nice to see Captain Dimitris which was launched from Kefalos in the spring running between Kardamenna & Nissyross.We had an emotional send off from our Greek friends In Kefalos.So Sad to be leaving them when the country is in such a state.Yvonne says Hi & keep in touch.Have put some Pics on webshots .Send me your email address or get mine from John.Enjoy the rest of your stay in gods own country!Yamas.Try this link we had to leave at short notice because the strike only lasted 12 hours!!We were gobsmacked but new before the rep because the airport left us a message at the Golden Fleece
4/10
Mags M

im going to kefalos next week need an overnight stay in bodrum how do i go about this without them keeping my passport,any help will be appreciated,,many thanks mags
Heidi W
thank you very much Merv Lamb, it really helped

Merv L

In the Meantime, here is a Kefalos slideshow
Merv L

There are no problem places in Kefalos to be honest Heidi, you and your Daughter will love it.

A Forum set up for Kefalos Regulars,and good honest reviews of most places.

most of us go every year.

Merv
Heidi W
Hello there! i am going to Kefalos next month with my daughter,its the first time i have never been there before, ,we've booked the Kontessa. my daughter is registered blind We need a quiet and friendly place. near to the beach would be very helpful. Kontessa looks so peaceful and sweet! Is it? many thanks heidi
Charlotte R
Hello there

HOW IS KONTESSA?

We are going to Kefalos next week and booked the Kontessa. I noticed a negative notice and lots of possitive ones. Can anyone help me? We need quiet place, friendly, cosy and even romantic would be good. It looks so peaceful and sweet! Is it?
Michelle P
hi i am going to kefolos for the first time next week stayin at efticia aparts can any on gve me any info please
Jason H
they are just on right hand side as you come down past bad bends (if bend is still there ?) the coach turns right near car rental place there are a few blocks there. Only seen them as they drop & pick up never stayed there but looks ok. long walk if you need the main front for bars and such but there are some near there.

hope this helps

3 more days until im there wooooohooooo
Ray M
can any one tell me about chrysoula appartments
| | |
| --- | --- |
| Search for Kefalos in all of JustKos & the Messageboard | |
More Resorts on Kos...

Kardamena | Kefalos | Kos Town | Lambi | Mastihari | Psalidi | Tingaki |