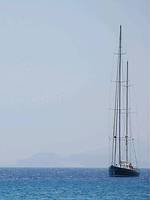 Kos Reviews
---
Places to Visit
---
Kos Guide
---
Local Directory
---
Kos Maps


Beware of the ATMs


Ever wondered why there are so many ATMs in Greece these days? It's because the banks have discovered a trick of processing transactions in pounds instead of euros allowing them to use their own exchange rate. The table below shows the comparative cost of obtaining €100 from the most common ATMs you'll find in Greece. The National Bank of Greece was the only ATM that didn't use the trick and not surprisingly gave the best ATM rate.
Cost of €100
Rate per £
Tesco UK Online Rate
£75.58
€1.3231
National Bank of Greece
£76.65
€1.3046
Alphabank
£77.78
€1.2857
Cash exchange in resort
£78.13
€1.2800
Eurobank
£79.47
€1.2585
Piraeus Bank
£79.99
€1.2502
Euronet
£81.33
€1.2296
All the rates were checked within an hour on the same Sunday afternoon in October 2015 using a Nationwide debit card which charged a £2.47 foreign transaction fee for the National Bank of Greece withdrawl (included in the cost above). Transactions processed in pounds will not usually incur a UK charge unless you use a credit card.
---
Navigate Kos using Google Maps and GPS without an Internet Connection


This will work on iPhone, iPad & Android mobile devices running an up-to-date version of Google maps. To make a map available for offline viewing just search for your desired location and get it up on your screen so that it only shows the area you want to save & put 'ok maps' into the search box.

Link to Kos map: goo.gl/tCtHS8
Kardamena

Kardamena is the best known resort on Kos. It spreads out along the island's eastern coastline about 40 minutes drive south west of Kos Town. The beach offers excellent clear water and safe swimming. It's covered with sunbeds near the resort centre, but becomes less crowded as you head off in either direction. The original village square and small fishing harbour are still at the heart of the resort, but they're now surrounded by tavernas and bars, ideal for anyone looking for fun in the sun. more...
Kefalos

In contrast to the busy resorts of Kos Town and Kardamena, Kefalos is a very laid back resort. The bars, tavernas and holiday accomodation follow the beach along the curve of Kamari Bay. The tiny Kastri island, with its little blue and white church, sits in the middle of the bay. For the more adventurous, conditions here are ideal for windsurfers or you can catch a boat from the small harbour to the nearby sandy beaches of Paradise (Bubble Beach) and Magic just around the headland. more...
Tingaki

Set on a sweeping bay, this relaxed resort is just a 20 minute bus ride away from bustling Kos Town. The uncrowded sandy beach is ideal for swimming or sunbathing, the sand shelves gentley into the sea, and there is usually an onshore breeze to cool things down. Beachside tavernas are a great place to relax with a cold drink, and you'll find plenty of sunbeds, umbrellas and watersports here. Tingaki Nightlife is low key with some friendly bars, and a couple of disco bars. Those seeking more will find the bright lights of Kos Town are only a short taxi ride away. more...
Click Here
to add JustKos.co.uk to your favorites.
---
Pound hits a 4 year high
The pound is now back to its pre credit crunch value against the euro & analysts believe the trend will continue as the European Central bank comes under pressure to reduce its interest rates to US/UK levels. Good news for tourism so long as it doesn't become an excuse for price hikes.
---
Greek Election Eases Fears
The new Greek government should bring stability for a few months at least, so now is as good a time as any to visit. There have been numerous reports of tour operators 'slashing prices' but from what we've heard it's more a case of 'slashing flights' keeping prices high. Booking direct is probably the best way to get a bargain holiday if you can find a cheap flight.
---
Flights to Kos 2014 Timetable
We've compiled a timetable of every flight from the UK to Kos in 2014. If you're looking for a flight that this will point you in the right direction and also let you know when to stop looking! It includes all the flights from the following airports:
Birmingham(BHX) Cardiff(CWL) Doncaster Sheffield (DSA) Glasgow(GLA) Gatwick(LGW) Manchester(MAN) Newcastle(NCL)
Flights to Kos Timetable