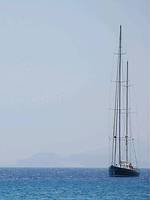 Kos Reviews
---
Places to Visit
---
Kos Guide


Secret Forest at Placa

(Places to Visit on Kos)

10/10
Ron H

After reading the reviews on this site about the peacocks we decided to take a look when we went back this year. We found the pine forest straight away. it is very large and we don't know how we never noticed it on our travels before, as we have passed the road leading to it many times on our way to Kefalos. The peacocks are more like 'raptors from Jurassic Park! We took some bread with us - which is a must. There is also a small wooden bridge in the trees, which you cross and there is a pond with terripins in it (who also like the bread). It is very cool in the trees and a welcome respite from the heat.

10/10
Richard H

The secret forest at Placa or it is also spelt Plaka. Is a wonderful place to find with it's peacocks who are quite tame but can be very pesky if you got something to eat. The forest is quite cool and shady for a hot day.

You find Plaka off from the Kefalos road. If you coming from Kos Town you come to two roundabouts before the airport. At both of them keep straight on and head towards Kefalos. You will pass the airport. Soon after the road will bend to the left and on the right hand side is a small blue and white church building with a sign for Plaka just before it. Be aware this road when we went had many pot holes, but keep following it and you come to a small bridge, cross over it and you arrive into the forest with it's peacocks. The road carrys on and comes out abit further along the Kefalos road.

Tony A

THE SECRET FOREST OF PLAKA

You will find Plaka near to the Airport, if your are travelling from Kos Town drive past the airport and along the parimeter until you come to a small blue & white church on your right and a sign saying 'Plaka' drive down to the bottom where you will find a barbacue area and up to 40 peacocks. Take some food for the peacocks as they seem to be fairly tame. If the weather is very hot it is a good place to visit as it tends to be shady and cool.
Chris M
If possible take a scooter or quad ride the aromas you get are fantastic! Take some bread for the array of peacocks and take some for your picnic!
Veronica H
Great place to visit really cool great for picnic's, the peacocks are beautiful some are quite friendly. WARNING we met the army down there training, PLEASE do not use your camera's if they are about. They leave you alone so you dont have to worry, enjoy this hidden cool down chillout place
Jacki H

Can't believe after 20 visits we never bothered with this....WOW !!!

You have to go its lovely, nice and cooling too on a hot day.
Daniel D
Go to simos taverna great food friendly staff u will love it (try the greek salad)
Tony A
Just after the Airport as you drive towards Kefelos,you will find a right hand turning by a small church, the signpost has been knocked down, so ask for PLAKA.

Drive down to the bottom where you will find a picnick area and a barbacue grill, so take some charcoal etc and have some lunch. Take some food for the Peacocks, there are at least a couple of dozen which are fairly tame. It is a nice cool area to get out of the sun.
Monty M
Just came across this place, only way to describe it!!!! Not sign-posted or anything like that. Wonderful!! Tranquil, cooling breeze, could have stayed all day (especially for picnic)! If you leave the airport and head south for Kefalos, it is on the right hand side just as you come to the end of the airport parimeter fence and before the ' duel carriageway'.
Ross E
This was really tricky to find, but well worth it when we did get there. We took a left at a church and ended up in a tip. We later learned that it was the next church along that we needed.

The woodlands were very picturesque. The peacocks were like raptors, leaping onto the picnic table as I tucked into my packed lunch. Luckily I got away without a bite.
Lisa S
We drove around for over an hour and couldn't find it, we saw no sign posts but we would have loved to have visited.
Sheron D
Sorry Heather the army are still based at Placa and we are informed by some local friends that this looks like a base for them for the rest of this year, its a shame as the locals use placa in the summer for family days out.
Heather W
Agree it is a lovely peaceful place, however, best checking with the locals whether the army are there before taking meat etc for a BBQ.
We went along on our scooters last year and were turned away by the military as they were on tank manouveres in the area. We said we had only come to see the peacocks - to which the clever little beggar in his uniform (with gun) replied the peacocks are here but you are not - go now immediately
Well we didn't need telling twice!! Will however try again this September.
Heather
Merv L
Take some charcoal, and some food for a BBQ, they have BBQ pits there.
Some wild cats and peacocks also
Sheron D
if you are heading towards Kefolos for the day pay this place a visit, you take the kefolos road past the airport and turn left at the church (not sign posted very well)
| | |
| --- | --- |
| Search for Secret Forest at Placa in all of JustKos & the Messageboard | |
More Places to Visit on Kos...

Castle of St John (Kos Town) | Kos Airport | Limionas | Old Kefalos | Paradise Beach | Pyli | Roman Ruins (Kos Town) | Secret Forest at Placa | The Asklepeion | Therme (hot springs) | Zia Sunset |