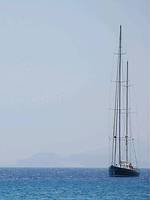 Tingaki Reviews
---
Places to Visit
---
Kos Guide



Kemplton K
Hi all, I'm stopping in Tingaki in August with my family. One of my daughters has just been diagnosed "coeliac" so must eat a gluten free diet. I wood like to know if anyone has any experience of eating gluten free in Tingaki? Any info on restaurants or shops would be a great help, thanks.

Chris & rach T
Hey Cheryl, Having been to Tigaki a few times in October I can safely say you should be fine. Although several of the restaurants/bars close during the month I have never experienced a boring/bad holiday there (even as a 12 year old). The weather is still much better than Ol' Britannia, and I'm sure you'll find plenty to do. Make sure you give Kivotos a visit on the strip, and I think Mascot's will still be open then until around 3/4ish if you're feeling adventurous! I'm visiting Kos as a 20 year old for my 6th time during September, and can't wait to touch down! If you're going early October, you'll be fine. Mid October is a bit quieter but I still found it was lovely (maybe even better given the lack of continental tourists). If you are going towards the end of October I don't think you'll have anything to worry about, as there will always be plenty of bars/ restaurants open waiting to cater for your needs. It my seem a little quiet to some, but like I said even as a youngster I still found it was the best holiday I have ever been on. Just wander down the strip and speak to a few locals, they are among the nicest people you will ever meet and will always be able to point you in the right direction. Any other questions don't hesitate to ask. You'll have a lovely time! All the best, Chris & Rach

Cheryl D

Can anyone help. We have booked a week's stay in Tingdaki in October. Will the bars/restaurants still be open at this time. Am really looking forward to going but just a bit worried that there won't be much to do at night. Also is the weather usually ok at this time.
9/10
Charlotte D
Ive come back from Tingaki and I am DESPERATE for a job out there. Iv tried searching online but nothings coming up. Could anyone help me?
Pam O
Thanks Jason,
I hope so yes!!!!!!!!! See u there then!!!!!!!!!!!

Becca S
Hi, planning on staying in Tingaki in July. Just wondering if anyone knows whether you can rent mopeds/jetski's or go on snorkeling/diving trips? Thanks Becca
Jason B
Hi Pam,

No problem. Yes, same day and staying at the Miros.

Looks like it's going to be a hot one!
Pam O
Thanks very much for that Jason much appreciated. Your going the same day as us then are you staying at the same apartments?
Kindest regards Pam

Terry D

HI ANY ON BEEN TO TINGAKI THIS YEAR HAS ANY OF THE BARS AND RESTAURANTS CLOSEDOWN GOING IN AUG 29 CAN NOT WAIT THANKS TERRY
Terry D

HI CAN SOME ONE TELL ME WICTH TOUR OPERATOR IS SUNSET APTS WITH THANKS TERRY
10/10
Jason B
Hi Pam.

I've stayed at the Miros Studios about 5 times now and never been dissapointed.

The rooms are basic, but I've always found them to be clean, comfortable and well looked after.

Everyone is really friendly and it's location means its very peaceful. Just a short walk will take you to the beach/supermarket/restaurants.

I'm going back there this year too (13th June) Can't wait!
James H

We went to Tingaki last August and found it really cheap, there are plenty of restaurants to choose from but if you are on a budget, Sagitaurus at the top of the road just past Marianna apts is very good value for money. Cycle hire is very cheap too which is great for getting around, easy cycle to Kos town as there is a lovely breeze on the island.


David W

No problem Janice - we stayed at the Fili apartments about 6 years ago and they were lovely. Pool with slide for kids and a more secluded deeper pool as well. Food was fine and the staff were great. They are a bit out of town (in fact, just 2 minutes from where we are going again this year, the Irina Beach), however the bus stop into Tingaki is right on your doorstep. I think it's about 1 euro 20 and takes 5 minutes. To walk will take you anywhere from 20 -40 minutes right along the coast, but dark in places at night. Beach is gorgeous, sandy and safe. Restaurants are all pretty good and whilst I have my favs, everyone is different so I'll let you enjoy and decide :) Low key nightlife with a couple of bars (maybe disco?) if you fancy a change. We hired bikes from a place just 5 mins from the apartments on the sea road and this is a great way to get about. Also worth hiring a car as the driving was ok and there are some lovely little areas dotted around the island. Ther can be a bit of a breeze at times but it helps to cool down. If there is anything specific you need/want to know drop me a line and I'll see if I can help. cheers D

Pam O
We are going to Tingaki staying at Miros Studios! any pics comments or info .Have read excellent reviews and hope they are so good.We are a party of 3 ladies and a 4year old going 13th June so hope the weather ok too.

Janice S
Hi DaveMany thanks for your reply!

We're staying at the Fili apartments, during August. Really looking forward to it. Any tips greatly received!
David W

Hi Janice,

When u going .where are u staying? There are a few supermarkets in Tingaki and the largest and best stocked is at the top of the one and only main street that runs down to the beach :) There are a few smaller ones on the beachfront going out of Tingaki, so depends where you are and what you want. Our kids will be 15 and 12 and certainly when we were there 3 years ago (going back July this year) it was really cheap to eat out so hopefully it will still be the same (fingers crossed).

If you need anymore info feel free to ask :)

Cheers

D

Janice S
Hi there, hoping for some tips! We've booked Tingaki for next year,self catering and was wondering if there is a supermarket anyone could recommend to stock up with a few basics and the odd stay in on the balcony with a bottle of wine type evening? We have 2 boys who are always hungry so can't afford to eat out for every meal!! Also can anyone recommend any reasonable but nice restaurants please?

Be so grateful for any other tips - the kids will be 15 and 10 by then.

Thanks so much

Janice
10/10
Nigel and elaine T
Travelling back to Tingaki next weekend. Looking forward to meeting up with everyone again. Attached a couple of photos from past trips.

Zia sunset Top of Mt Oregon Nysiros
Manchester 2
Hi Anne This is my 4th trip to Tingaki, I adore the place. We don't actually get back until the day before you go so my post on here will prob be to late however we stay at the Miros and I've just been looking at this years comments on trip advisor and there is a really good review that talks about Tingaki as a whole, prices where to go etc. There is a bus to kos town about 2 euros and make sure you have a meal at the meni. Have a great time x
Anne B
Hi we are a couple who are going to tingaki in the 01/09/2011 would like to know what the price's are

like for eating out ie 2 couse meal and drinks and which are the best places to eat. Could you please let us know the price for going on a boat trip to Turkey. Prices of sunbeds. Price of taxi to Kos town.

Which are best bars at night we like music but not loud music,

Thanks

Anne
Susan H

Alison,

We returned from Tigaki 2 weeks ago. We are a couple in our early 30's. We didnt want a wild one and found Tigaki perfect. There is 1 main road with bars and restaraunts on it. Some of them are loud but some are nice and relaxing.

There is one at the end of the road which i think is attached to a hotel which was really good.

Wish we were going back
Alison R
My boyfriend and I are looking to book a last minute holiday and this resort has come up. Is it quiet? As this is what we are looking for. No 18-30 holiday atmosphere etc Many thanks Alison
10/10
Gillian T
thank you very much elaine, for your help, we will take traveler cheques, and we will say hi to irini for you many thanks again gillian taws
10/10
Elaine W

Hi Gillian

We have been to Tingaki many times and there is only one ATM in the village, at the beach end of the main road by the fountain roundabout. We usually take travellers cheques with us and there are several exchange /travel agents in the village. Best restaurants by far are Nisiotiko - the one with the blue & white checked tablecloths, and Sagitariaus right towards the top end of the main road. A good Bar is 7Dayzs - say hello to Irini 'The Greek Goddess' who runs the bar from Mr. Sam & Elainie

. Have a good holiday!!!!!

Sam & Elaine Woodall
Gillian T
hi we are going to tingaki in 3 weeks time, whats best to take traveler cheques or use cash card, do they have many cash atm in the town center, also whats the best place to eat. we would be very gravful for any help.
| | |
| --- | --- |
| Search for Tingaki in all of JustKos & the Messageboard | |
More Resorts on Kos...

Kardamena | Kefalos | Kos Town | Lambi | Mastihari | Psalidi | Tingaki |