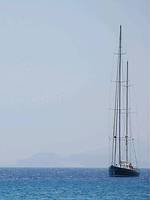 Tingaki Reviews
---
Places to Visit
---
Kos Guide
---
Local Directory
---
Kos Maps



Tingaki Resort

(Resorts in Tingaki)

Emma W
Hi all, I am looking for some advice please. We are hoping to go to Tingaki next summer. We went a couple of years ago and stayed at the Sunshine Apartments which we loved. We are going with my mum and dad and my dad has mobility issues and walks with a walker. Can boyzone recommend 1. apartments that are a bit more central, easily accessible but great! And 2. Apartments further out, easily accessible and great as we could get a taxi into the centre and back. My parents have also stayed at the Fili Apartments and loved those too. Don't want too noisy but want would like a pool with a snack bar as my two children, 11 and 7 will be with us too. Thanks is advance for your help.

Caz P
Hello, we are a family of 5 with 3 boys and thinking of going to Gaia village hotel in Tingaki. Its all inclusive which we have never done before. We usually go to campsites and I cook as outing out adds up. Has anyone been here? It looks nice and has activities like table tennis, a pool and football, but close to beach too. And being not too far from Kos town I am hoping to do some trips too. Views appreciated!
10/10
Ryan Thompson
What's tingaki like in September? I've been a few years ago and stayed at Gaia Village (has gaia improved or declined? It was reasonable whilst there) we are thinking of going back next September but just want to make sure everything is still open then, especially the bars ;)
Vic G
Anyone know the whereabouts of brothers sam & dave who worked in jungle bar about 15 years ago? They were greek Canadian.
10/10
Martin Hudson
AIf you can, try to book up for the Mayflower, absolutely fabulous!!! We have stayed there 9 times and can guarantee a fantastic, relaxed holiday. Family run, you are spoiled from the moment you check in to the moment you leave, can not recomend highly enough :)
Can U Help?
Martine V

Sorry but can't find the way to upload my pictures properly .

If somebody can help please ?
10/10
Martine V

Just as I told you ... just cross the main terrace, walk through the garden ... and you are on the white sandy beack of Tingaki.

Very easy access into the sea (not so many pebbles, no special shoes request) and you can safely walk into it a long time as not deep immediately

8/10
Martine V

So happy to have stayed at Aramni Sudios for the first time in 2013 (May - June), I will go back this year (Sept. - Oct.).

A nicely decorated studio with nice bathroom (great shower), basic self-catering facilities including very good fridge and oven, independant A/C, nice sofa and small television, 2 wooden chairs and 1 square table inside, 2 comfortable regisseur seats + 2 polyester chairs and 1 table on terrace.

Nice, quite and fresh lobby with big screen television, books, documentation, bar, toilets ...

So sweet shaded terrace in front of the sea with very comfortable bamboo + cushionned seats (very nice in the early evening).

Various flowered garden spaces around the building + BBQ infrastructure to be used at leisure.

AND ... TOP OF THE TOP ... You just need to walk through the garden, cross the little sea road and you are on your privatized beach !!!

Mini-markets, tavernas and restaurants are all at walking (or cycling) distance

Owner, Antonis, is so devoted to make your stay as nice as possible.

Am counting down the days to be back .




10/10
Nigel t T
We have used ATM's in Tingaki without any problems for years now. There are at least two.
Michelle S
Hi, we are going to Kos in a couple of weeks and wondered what access to ATM's is like also do restaurants accept card payments? Thanks

9/10
Dw1501 W
Just returned from our first time in Tigaki. Stayed at the Mythos Apartments, which were great and friendly. Ate at a different restaurant every night, but I'd say that the best was Dia Mas for dinner and Alikes for lunch. We used the beach rather that the hotel pool and tended to stay at the quiet end, towards the salt pan (hence having lunch at Alikes). Hired bikes from Manolis opposite the waste ground and cycled to Marmari (more beach) was surprised when I measured it on GoogleEarth ... 12.7km , hired a car from Tigaki Travel and drove the whole length of the island, from the thermal springs north of Kos town, to the little church at Agios Ionannis in the south. Took the bus into Kos town (don't expect comfort and if anyone says it's air conditioned, it's a lie! but it's well worth E2. We try and go somewhere different every year, so probably won't return, but it really is a good place to spend your summer holiday.

9/10
Michelle M
I stayed in Tingaki in 2011 and found it very safe for a female traveller on her own. I was located at the opposite end of the strip to the beach. Lovely resort, great beach. It was my third time on the island and would definitely go back again.
10/10
Nigel and elaine T
Anyone going to Tingaki for their first visit will have a great time. Wonderful beach and friendly bars and restaurants. We are going back last week of September 2013 and staying at Mayflower. We have enjoyed many good times in the Mayflower bar and Kobotis on the main strip. We have always found walking around this lovely town very safe. Have a great time and hope to meet up with you all soon.
Sandra W
Hi.

We are booked into the Pelopas Resort apartments 22 August - 02 September. Please can anyone tell me anything about the location, supermarkets, restaurants, etc. This will be our first time to Tingaki. Our daughters (aged 13 and 15) would love to make some friends so if there are any families going around that time at Pelopas or nearby please let me know. Many thanks.
8/10
Simon Wilson

Deboarh i have just stayed at the Angela apartments, they are a fantastic apartments the people that work there are really friendly and there were a number of people who stay there year on year. It is very safe and the beach is about a 8 min walk down the strip. there are dozens of lovely places to eat.
Deborah M
Hi, booked for the Angela Studios in Sept, can anyone let me know what they are like, location, pubs and restaurants oh what the beaches are like please. I am a single lady travelling alone and wondered how safe walking around on evening is please. Thank you.
Kemplton K
Hi all, I'm stopping in Tingaki in August with my family. One of my daughters has just been diagnosed "coeliac" so must eat a gluten free diet. I wood like to know if anyone has any experience of eating gluten free in Tingaki? Any info on restaurants or shops would be a great help, thanks.

Chris & rach T
Hey Cheryl, Having been to Tigaki a few times in October I can safely say you should be fine. Although several of the restaurants/bars close during the month I have never experienced a boring/bad holiday there (even as a 12 year old). The weather is still much better than Ol' Britannia, and I'm sure you'll find plenty to do. Make sure you give Kivotos a visit on the strip, and I think Mascot's will still be open then until around 3/4ish if you're feeling adventurous! I'm visiting Kos as a 20 year old for my 6th time during September, and can't wait to touch down! If you're going early October, you'll be fine. Mid October is a bit quieter but I still found it was lovely (maybe even better given the lack of continental tourists). If you are going towards the end of October I don't think you'll have anything to worry about, as there will always be plenty of bars/ restaurants open waiting to cater for your needs. It my seem a little quiet to some, but like I said even as a youngster I still found it was the best holiday I have ever been on. Just wander down the strip and speak to a few locals, they are among the nicest people you will ever meet and will always be able to point you in the right direction. Any other questions don't hesitate to ask. You'll have a lovely time! All the best, Chris & Rach

Cheryl D

Can anyone help. We have booked a week's stay in Tingdaki in October. Will the bars/restaurants still be open at this time. Am really looking forward to going but just a bit worried that there won't be much to do at night. Also is the weather usually ok at this time.
9/10
Charlotte D
Ive come back from Tingaki and I am DESPERATE for a job out there. Iv tried searching online but nothings coming up. Could anyone help me?
Pam O
Thanks Jason,
I hope so yes!!!!!!!!! See u there then!!!!!!!!!!!

Becca S
Hi, planning on staying in Tingaki in July. Just wondering if anyone knows whether you can rent mopeds/jetski's or go on snorkeling/diving trips? Thanks Becca
Jason B
Hi Pam,

No problem. Yes, same day and staying at the Miros.

Looks like it's going to be a hot one!
Pam O
Thanks very much for that Jason much appreciated. Your going the same day as us then are you staying at the same apartments?
Kindest regards Pam

Terry D

HI ANY ON BEEN TO TINGAKI THIS YEAR HAS ANY OF THE BARS AND RESTAURANTS CLOSEDOWN GOING IN AUG 29 CAN NOT WAIT THANKS TERRY
| | |
| --- | --- |
| Search for Tingaki Resort in all of JustKos & the Messageboard | |
More Resorts on Kos...

Kardamena Resort | Kefalos | Kos Town | Lambi | Marmari Resort | Mastihari Resort | Psalidi Resort | Tingaki Resort |