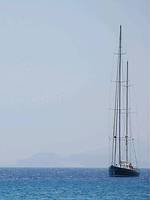 Kardamena Reviews
---
Places to Visit
---
Kos Guide


Kardamena

(Resorts on Kos)

10/10
James W
Anyone read this book on Kardamena? Not much info on it but I thought if anyone knew about it, posters on this board might. https://www.smashwords.com/books/view/296091
Paul D
hi there to all i lived out in kardamena for 9 years as a kid loved it all looking to move back out there in a few years am work on some thing to take out am looking so singer dancers ect to join my team my email is mayhemdj@ymail.com
10/10
Wayne S
I lived here for just over 4 years and loved it...:-)) I still miss it now...:-( Highly recommend it.... AAA+++
10/10
Kristie G
love kardamena!! had 1st hol there 1995 & now been 6 times. the last time was 5 years ago now & would so love to go back soon. have some great memories of kos would recomment it to anybody

10/10
Trevor C

Kardamena, brilliant place, first started going there in 1995 relatively quiet then but over the years changed dramatically, sometimes not for the better, my kids were in their early teens when we first went and they loved it still say its the bee's knees. If I were to say to them all have lets have a family holiday they would say lets all go to kardamena now we have grandchildren and they've all been and yes you guessed it they love it too. I can honestly say we've only had one bad experience and that was when we took our twin grandaughters with us, we were having a drink at the Metro Bar one evening when a very large group of 18-30's came down bar street on a pub crawl there was absolute chaos quite a few bar owners told them to move on as trhey were driving regular drinkers away, that was only on one night all other nights were great. Anyone going to Kos I can thoroughly recommend Kardamena, missed this year but hopefully going next year

10/10
Debbie R

Me and my husband went to kardamena 3 years ago for 1 week and had the best time ever, it was our first ever holiday.

we loved it so much we have now been back 3 times and get as many weeks in as possible.

The food is great Pegalos along the sea front is the best place to go to eat you get so much more for your money.

and who can resist cocktail and dreams for a good drink after, entertaining and friendly.

There are parks for the kids to play in (the evenings is the best time because of the sand being so hot).

And if you go on the 3 bay hop you must go to bubble beach the ids will love it, even the big ones.

All the hotels are clean and tidy, just make sure its a family hotel, as teens can be a bit noisey.

Cant wait to go back this summer.

10/10
Teresa R

went 2 kardemena in oct 08 first ever hol abroad going again found some great peps there the passion bar is a must great peps richard & lisa looking 4ward 2 seeing them nxt yr also the captains on the sea front is the best place 2 eat highly recomend it missing them all
Phil E

Been to Kardamena 10 times now, i'm a family man, Kardamena is an ideal family place for all ages, although you have bar street, it's nothing like Kavos or the other rowdy resorts, the greek authorities have come down heavy on any bad behaviour here, the 18-30 reps are great at their job and keep an eye on the 18-30s, what i'm trying to say is that there's something for everyone here it's a great resort and is returning to its status as a great family resort
10/10
Rachel L

Just got back from a week staying in Kardamena, it was one of the best weeks of my life and I am so SO gutted to be back home again. Everyone we met was amazing, apartments were perfect, weather was beautiful... what more can you ask for. Am going to try and get a cheap deal in Sept.
9/10
Amy-lee T

hia people

just got back from kardamena last week great place

red hot lovin the heat waves and defo missin sumbody ova there

clubs orite bu small inside bar street love it

and the lads :)

tap .. x
Chiles C

Me and my mate Chris are heading out to Kardamena on the 10th from Manchester, anyone else there at the same time? Add us on facebook, just do a search for chiles cartwright.

About the only island we ain't done yet and heard some top reports, lookin forward to it, bagged a sweet deal at some 5 star resort, suspecting it will be somewhat civilized so looking to warm it up a little!!!!!

See you there and get intouch
A P
Adam Prince from what I've been told by a mate of mine its a lot like kavos (i went their last year) Its a ring road full of bars, similar to that of kavos. You normally find that all lively areas of greek islands look the same coz when i went to zante laganas was the same.
Adam P

Alrite, havnt been to Kardamena before, i went to kavos last year. Any one who has been to Kardamena tell me about it please because i dont know what to expect. I want bars and clubs open all night, packed roads full of holiday makers ages 18, 19, 20 etc i hope it is, like Kavos would be ideal. Any responses appreciated, cheers
10/10
Beverley T
Just got back from Kardamena and what a fantasic time. As been out before it is just like home from home

Had a nice relaxing fun time and we'll see all our friends next year

Beverley and Ken
10/10
Iain C

HI Folks,

Coming out to Kardamena in a couple of weeks cant wait.

Can anyone tell me what the Exchange rate is at the moment as we dont know whether to take Euro or Sterling travellers cheques

Thanks
James O
going tp kardemena on the 9th July, anyone suggest how much cash self catering for 2 weeks i should take
sound.

Sanj V

Goin there on the 23rd july! has anyone else seen this discount band thing where u get free shots with drinks if u have it on? its like £15 but dont kno whether it worth getting it or not? anyone else ever got one before? is it all dance music over there or like any rnb or house music?
10/10
Fraser R

Hi to every1 thats going to kardamena, ure about to have a blast , went low season in october to stay in argyri last year! it was such a good atmosphere.

Like i said i stayed in argyri. 18-30 Accomodation, was a good laugh and clean and more like 4*
8/10
Patrick M
hi guys.im heading to kardemena for 2wks may7th. fantastic place,been before but didnt do much of clubing scene.can any1 recomend any g*y pubs or clubs for fun.
10/10
Cheryl C

wat a holiday its ace i'v been to kos for the past two years, i fractured my knee onthe second nite there and i still made it to status and stalight lol we met rat pack at status that was cool, i cant remember what hotel we stayed in but if ur hotel man calls him self danny davito stay away from him wat a feak, if any one goes to the paradise resturant will u tell neo cheryl and natalie said hi and that we will be back. xx
Megan M

Kardamena!!

omg - IMMENSE!!

best clubs HAVE to be cheesy downtown or myhouse!

Bars? Soho or Black Magic, Fit lads in there girlies!!

Goin out to work next year!

Awoopa!

xxxx
1/10
Clare W

Visited Kardamena twice this year during the daytime. Its a lovely place - quieting down for the season now. Please be warned we were ripped off by the indian henna tattoo man who sells the sponges on the seafront. There were no prices on anything and we kept asking how much for each tattoo and hair braid. I had a small heart on my ankle, my boyfriend a band around his arm and a hair braid - 60 euro - WHAT A CON. We had the tattoo on our last day there and 2 days later it is already fading badly - not good quality either. This was the only down point of our holiday to Kos this year which is a shame.

9/10
Nic C

I went to Kardamena about 7 weeks ago, and im still depressed to be back, i had a f**king brilliant time! Stayed in the Kool Pool apartments, great place to stay because there is always a great atmosphere around the pool, thnx tto the bar staff!

Loved indigo bar with the hot bar maids, black magik, wicked, toxic, statua and the AWSOME foam party at starlight!

Going back over there next year to work if all goes to plan, Im already excited!!
Jamie W

Went Kardamena on 4th August for 2 weeks, stayed at Kool Pool!!! Was AWESOME........went with 7 other lads?!!!

Best bars......Indigo, staff were brilliant and hot!!!

Toxic music was ace

Kings Arms drinks in here are mental!!!

Bets clubs were status..and the foam party at starlight was amazing!!!!!

and Origin is where its haooening for 24 hour bars!!!!!

Goin back next year for sure!!!!

10/10
Sabby G

I went to Kardamena about 2 years ago. We stayed in the Kool Pool apartments B&B and it was the best holiday i've ever been on. I was so sad to come home

Bar Street was ace we went to Chili Peppers and Ali Gs bar mainly then onto Starlight or Status when the music was turned off. The clubs are soundproofed and go on until 6am. Be sure to get a free entry pass from one of the many PR's!

Coming back on 29th Sept

all inclusive at the Akti Beach Club. About 4km away from Kardamena town but the hotel puts on a free bus. I must recommend the Bubble Beach cruise for a chill out lazy day with a hangover.
| | |
| --- | --- |
| Search for Kardamena in all of JustKos & the Messageboard | |
More Resorts on Kos...

Kardamena | Kefalos | Kos Town | Lambi | Mastihari | Psalidi | Tingaki |