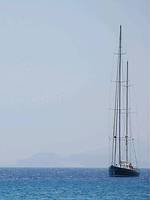 Kos Reviews
---
Places to Visit
---
Kos Guide


Kos Airport

(Places to Visit on Kos)

9/10
Richard L
OK, so Kos airport is not that big, who likes waiting in airport anyway, we have been to Kos twice before first time in 2003 the second in 2005. We are coming to Kos again in May this year we don't like waiting in any airport so we just make the best of the situation and entertain our selves and be patient, we do not find any reason to mark this airport down it's the same in most countries, just make the most of it and have fun. I hope this will be of help to you.

A P

Most greek island airports are tiny due to the size of the islands (similarly in zante corfu and kefilonia) and queing outside is a common sight if you do get a private taxi or whatever i recommend checking in and sitting outside for a time save waiting in crowded departure lounges
Lynne S

Hi John,

We flew home from Kos early Friday morning 6th June. We travelled independantly this time and decided to get to the airport BEFORE the transfer coaches arrived. There were no queues but we were delayed so by the time the transfer coaches arrived the people on them ended up sitting on the floor. Kos airport is small but if you go with this in mind you should be fine. The last time we went to Kos was August 06 and yes we did have to wait in the sun for over an hour as the queues were outside the building but go prepared, take drinks with you and you should be okay.

Happy Holidays
John H

Ok so this all sounds like a bit of a nightmare.

We're going to Kos in 4 weeks and was wondering how early you reckon we should get to the airport on the way home....?

7/10
Anne K

I agree with Pam, but then I didn't go in the height of the season. Just got back this morning, the flight was delayed nearly 2 hours so we spent 5 hours in the airport. Make sure you get a seat when you go through to departures and don't lose it, there were people trying to sleep on the floor as we took off at 3.45 a.m. eventually. If you don't like smoking be aware that there are smoking areas, mostly near the food bits (!) which you will want to avoid if you're there for hours. The toilets were fine but again it was October. If you've read the bit about luggage weight scams it's true. Weigh your luggage before you set off from home and take note of what it weighs at the airport in Britain. The scales at Kos Airport don't appear to be set to 0 and I was waiting for them to catch me out but I knew I was taking less back than I came with so I was ready for them. Actually no-one said anything to us but the couple behind were moaning that they'd had to pay 28 euros (7 euros per kilo over limit). They were unaware of the situation and paid up but were adamant they weren't over as they had weighed the luggage at home too. Stand your ground if you're convinced you're in the right. By the way if you want a cup of tea in the airport the milk is evaporated - beware it's vile.

8/10
Pam S
Not as bad as some of the other comments would have you believe. Wouldn't like to be there in July or August though. However, We found the toilets to be clean and although there was a lot of queing, (what airport don't you have to que in?) but the reps that were present had a system and it seemed to work. A few people moaned but you always get some that can't be satisfied, what ever you do. If you don't want to be in a small island airport, don't go to small Greek islands. Simple.

1/10
Julie W
Like alot of people I can only agree the airport is terrible it has horrible toilets not much information and is just yukky. We were ok coming in not quite the baggage systom of Manchester but again a very small airport so you have to bear that in mind!!

Coming out of Kos we were supposed to have a 4.30 am flight that became delayed by 3 hours so we didn't leave till 7.30am but that was Thomas Cook's fault as they were a plane short due to bird damage so it couldn't be helped really

It's just unfortunate that they built it in the 70's and have not improved it and once you get there and have to see it you think that's Kos and of course it's not but if you have to spend from 2am to 7.30am there it's horrendous and when you can't see your flight on the board and you ask an airport person and they tell you it has gone! and your still waiting for your flight you can imagine the panic!!

We then asked a Greek worker and he went away and found out no it hadn't gone it was just not on the board anymore and to go through to departures and wait! Better info than the Thomas Cook rep Mind you they were non existent so not surprising huh!!

1/10
Richard H

With the new safety measures at airports now. You will find when you arrive at Kos airport to return home, there will queues snaking out of the terminal doors. So you may find yourself standing for about an hour or more outside in the sun. This is due to the fact that now all hold baggage has to be scanned and Kos airport hasn;t got many scanners to cope with saturday turnover.

2/10
Kathryn W

Like others have said the airport inbound to Kefalos is not a problem- as you are in and out luggage in tow within about 10 minutes. However, our advice to anybody travelling soon is to organise your own transport back to the airport for when you are leaving. We arranged a lift from a friend, however if you have spare euros do get a taxi rather than a transfer.

This means that when you get to the airport (aim for an hour before those on the transfer will get there) you can sit and keep an eye on when your flight check in will open & then when it does go to that queue inside the airport- therefore avoiding all long outside queues.

We flew ith MyTravel (booked online at Directholidays.co.uk) who were very good. And for 2 weeks in July only paid £220 each.

Kathryn & Ian

1/10
Matt J
Exactly what you would expect from such a small island - TINY airport!

Arriving in Kos was fine, straight through passport control, recieved our luggage within minutes and onto our coach .

Coming home however was a nightmare! After standing outside in a queue in the sun for over an hour we started moving and had to join another queue inside to check in. There was TWO people on the check-in desks for several flights. We got through check-in with about 45 minutes before our flight was due to leave.

Since we had been picked up from our hotel at 11:45am we decided to go try get some food since by this point it was about 2pm. We got to a food kiosk, but got to the front of the queue to be told they were closing for a break and to go to another. We went to another and they too were closing!

It was then announced to go to Passport Control (not just our flight, several flights at once). There was ONE woman on passport control! The queue was all over the place, and nobody knew what was going on. People were joining the queue at the front and going straight through while some had to queue for over half an hour, causing our flight to be delayed.


Kay H

I have to agree with Chris Moulton that Zakynthos airport is far worse than Kos. Whilst my sister & bro -in-law love Zante; for me & my husband - NEVER AGAIN !!!!

We now actually fly scheduled flights from Heathrow to Athens; Athens to Kos and whilst Bristol is our nearest airport, we don't clash with the charter flights doing battle. The whole travel experience is at a better time frame ie: no through night travel; and the transfers are less rushed. A taxi from Kos airport to Kos town is about 25e and we have recommended to friends that they skip the coach transfer because you get dragged around at a time of night when everyone is tetchy. For the sake of 25e it's money well spent, but do tell your tour rep that you won't be on the bus!!!

Hope these tips are useful. Mostly be patient as the staff and reps actually do a great job even if to the untrained eye, all looks like chaos.

Kirsty H

Inbound- landed on time went through passport control to find it packed with people, then we had to wait for our cases half an hour later they started to go round, our airport name wasnt even on the telly, evenytually found our suticases and went our our way!

outbound- were told on the bus we had a 40minute delay (we could deal with that) started lining up outside the airport for about 30-40minutes then got to the check-in desk. Greek lady told us that there wasnt enough room for us on the flight and to step out of the line. i was getting really wound up and went to ask our tour operater what was going on. She told us not to worry we will get on! the greek lady then said we might get on the flight but wouldnt be sitting together. an hour later we were the only people at check in and the greek lady said there was just enough room she checked our weight n even told up to put our handbags and cardigans on and gave us our boarding pass! we then look at the pass n saw that my friend and i were sat together after all!

Afer all we had a lovely holiday and will be returning next year but dreading the airport!

Jackie S

we have just returned flying back to Bristol - on our departure from Kos we were first in the queue as we had arranged our own taxi. The lady on the desk tried to say we were 10 kgs over - we had 4 cases for 4 of us so were allowed 20 kgs each which was 80 kgs altogether. We took back less than we had coming to Kos and were under on the way out so we argued our case - the lady eventually asked us if we wanted to get the luggage back to weigh which we did - despite the fact we had to stand aside and wait for 15 to 20 minutes. When they were weighed again we were about 20kgs under we had no apology from them and had we not argued would have ended up paying for extra weight which we knew we didn't have. So be warned if they tell you you are over and you know you are not stand your ground. They already had 3 kgs on each scale before we put our cases on and then weighed 2 cases together twice.

Nobody rushes to get you checked in they just don't seem to care if you queue for ages, the only good thing is that our flight left 20 minutes early and the flight home was really good with First Choice.

Mark N

What a nighmare Check in was fine but wait till you check out !!!

Had to wait out side as its so small then allmost everyone got charged for extra lugage 25euro for 2kg over when we went back with less than we took ???????

everyone on our flight was complaining Where you part of the flight to Bristol on he 10/08/06 ??
Cas H

Come on people. it is just an Airport in as small island of Greece. Its perfect and the size is normal for a small island!! Think about other airports e.g. UK??
Mark F

smallest and worst airport ever been in
Nicki G
Inbound - no problems at all... off the plane, through passport control, got luggage and on to a bus to our resort in no time at all.

Outbound - this is where you need patience! We were lucky to be one of the first buses to get to the airport for our particular flight so were the first in the queue. The queue starts outside the airport building (smaller than your local asda store in the UK) and you are gradually ushered into the building to get checked in at one of only 4 (i think) desks (bearing in mind there are probably a good 5 or so flights trying to get checked in!)

What seating there is fills up rapidly leaving people to just sit on the floor.

The tannoy announcements are quiet so be sure not to miss your boarding call.

Not a very pleasant expereience.




Baby G

it's not that bad yea it's a small airport but when you arrive i've always got my luggage straight away.

Going home the only problem is you have to queue to get in the airport, but it always goes down very fast come on
Ken P

This was our third visit to Kos and so our arrival was the fifth "dose" of it AND THE WORSE. We arrived in a thunderstorm which was bad enough but were then told we would have to wait an hour for our luggage as it "was too wet for the staff". What they did not say was that it was all left out on the runway uncovered and so was soaking wet together with most of the contents.

Going back to the UK it was the usual long queues outside which then turned into one squashed mass of people in the departure area. No room to move and not much air,good thing our flight was on time.

Lisa S

The inbound journey was fine-straight off the plane, cases out quickly and straight out the door onto the coach. The journey back was a bit slower, when we pulled up at airport the queues were outside the building. Inside was tiny and we had to rush upstairs to grab a seat in the cafe section because there werent many chairs in the departure lounge. Coffee was crap-the guy serving them put the sugar in for you, for some reason, and he put wayyyyy to much in. Our flight was actually 20mins early, which was a relief!

Jayne P

The airport is ok but the queues were awful - you are shepherded around a long line of barriers alongside hundreds of other queues for for other flights but only one x-ray machine - and thats before you check in. Once checked in there is no info of where to go and when you get to departure lounge it is tiny. There are facilities for food and drink and a duty free shop but these places are not the cheapest. I would recommend that you buy bottled water before you get to the airport beacuse it is very stuffy in there. The good thing is that when your flight is called you are through those doors in minutes and onto the bus to your plane - my flight even took off 30 minutes early because of this.
Kay I

I agree with the last 2 comments - no complaints here. (apart from the flight times that is but you can't win everything!!)
Allison C
Having read all the comments already on here I have to say I'm a little surprised! We flew back to the UK on 2nd June and had no problems at Kos airport. The only complaint I suppose was the check in which was a bit slow but after that it was fine. We boarded in plenty of time and took off on time.
Adam V

thumbs up from me because we went to zante last year and that airport is a joke!

Susan A

I agree with Sam they are quite rude and bossy and unhelpful at the airport.

Coming into Kos was easy straight through. Going back out was a little confusing as they sort of march you to which check in desk they want you to go to. The girl on the desk sort of shouts at you and demands you put your bags on (well ours did), and I wanted to say to her, who do you think your talking to! Then when you've put your bags through you haven't a clue where your going and you get directed again by someone pointing the way and you go through to a departure lounge that gets full very quickly and the flights don't seem to go very quickly! Our flight was 2.40 p.m. Sunday afternoon,andwewerestill sitting in the departure lounge at 2.35 p.m.! We were called through then and boarded within 5 mins.

Seems great when you first check in, simple and you wonder why all other airports can't be the same!!!!! Thankfully they aren't.

Sue

| | |
| --- | --- |
| Search for Kos Airport in all of JustKos & the Messageboard | |
More Places to Visit on Kos...

Castle of St John (Kos Town) | Kos Airport | Limionas | Old Kefalos | Paradise Beach | Pyli | Roman Ruins (Kos Town) | Secret Forest at Placa | The Asklepeion | Therme (hot springs) | Zia Sunset |