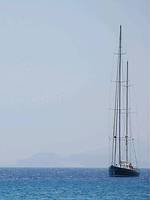 Kefalos Reviews
---
Places to Visit
---
Kos Guide


Sydneys Bar

(Bars in Kefalos)

10/10
Anna S

Yeah they have!

Air con is 5 Euros extra a night.

xx
Lisa F

HI

DOES ANYONE KNOW IF SYDNEY'S APARTMENTS HAVE BEEN DECORATED AND AIR CON ADDED TO THERE ROOMS?

MANY THANKS
10/10
Luke K

Me and my partner went to Kefalos from 23rd Sept til 1st October and whilst we were rather disappointed with the lack of things to do, we were very impressed with Sydneys.

Michael is a top bloke, very friendly, chatty and everything else you;d expect with a bar owner. His wife, though we didn't speak to her much, also seemed very nice. The chef, let me tell you, is awesome. We ate there probably 4 nights out of our 7, simply because we knew it would be 'spot-on'.

It is probabley the liveliest bar on the resort of kefalos and by far the most welcoming and friendly.

Cheers Guys!!

10/10
Emma B

Brilliant Bar with good live entertainment, lovely friendly bar staff and owners, the food is really good as well and the chef Jordani is brilliant. We stayed there in May for two weeks in the accomodation (very reasonable prices) and Michael and Marianthe cannot do enough for you so highly recommended, there's a lovely pool out the back and a great view of the whole of kefalos beach area from the front sofas. We can't wait to go back next year we just love it.
D F

Always visit Sydneys on the way back to my studios after dinner. For some reason I just can't walk past without popping in! Excellent music, entertainment and bar staff. Great bar for a great night out.
10/10
Trevor J
Air con not needed in Sydneys, the place is kewl enough without it.

Vic T

staying in Sydneys later this years and just wanted to know if it had air con. Does anyone know???????????????????????????????????????????
10/10
Ginny L

Went in here a few times last year....great live emtertainment...will definitly go back this year
Rebecca A
reply for Andrew Wakelin,

Hi Andrew, I'm Rebecca, Nicky asked me to contact you about your Wedding. I'm a weddinh Planner in Kefalos and can help you to sort out all info and papers that you need! Let me know if you are interested, Nicky says you want your reception in Sydneys and a Beach Wedding? Anyway, my email is rebecca@simplygreekweddings so please feel free to mail me if you need me for prices and quotes. Congratulations!

Andrew M
seeing pics cant wait to get back
10/10
Linda W
We have been coming to kefalos for 5 years now we love it , the sea view out of our appartment door is fantastic staying at the sydney is like been at home ,
10/10
Trevor J
Yes, I remember! how did you get home in the end? I cannot remember if you managed to find a flight or hitch it back with Guz, Chris and Eliona. Come to think of it, you left before me?? Anyhow I don't have a direct contact for nikki but you can find her on facebook. It will be under the name of nikki Alexander within the Greece network. www.facebook.com Look for the attached pic..

Andrew M
Cheers Trevor I've managed to get in touch with Micheal and he's getting Nikki to get in touch .Hope you had a good xmas New Year all the best oh by the way its Andy an Julia the couple who got engaged whilst we were there in sept you no the one you helped to find a flight home when XL went bust.We're looking at arranging to get married in sept over there i might need a best man so beware see you soon Andy ,Julia P.S if you know Nikki's email addresse you can forward it ta
10/10
Trevor J
It's Michael@sydneybar.com


Andrew M
Hiya all i want to return to sydneys bar but lost email addresse an cant find web site for bar could anyone let me know cheers
10/10
Trevor J
Well, I have had another good time at Syd Snots, three times this year infact, May, June and September. I must get paid to much..Had some really great laughs and always bump into the local resident 'GUS' always there with an orange juice to hand. not forgetting the staff Linda and Nikki and everyone else who was or is still working hard at Syds. See you all next year and looking forward to some great parties. Trev.
Kerry M

Hi everyone at the sydney bar omg i had an amazing time here again for the 3rd yr running :)

Beks hope you had a lovely wedding because you are lovely carnt wait to see you all again when i stay in your bar on the 2nd of oct 4 2 weeks

Say hi 2 nikki for me aswel and say hi 2 louis my baby love you

see you soon xxx
Saz L

i proper loved it in kos an loved da sydneys evey1 was boss!!!
10/10
Catherine B

Hi everyone.

Got back after another fantastic year and miss you all loads spesh you paul!!!

Would love to come and work out there next year with all you guys.

See you soon.

Catherine
10/10
Whippet S

thank 4 a great time u lot see u next year spider/whippet
Alison H

Ossie Osbourne and Rick Parfitt back by demand in September at Sydneys bar



10/10
Andy B

Just got home from Kefalos, had a wicked time especially in Sydneys, thanks to Mike, Paul and the lovely girls in the bar and the chefs. See you next time!
10/10
Sophie S

hey sydney Bar '

had a great time AGAIN this holiday!

everyone is friendly & lovely to be aroun

Paul best dj going

i just loved it all

i am coming next year hopefully :)

Love you all guys XxX
9/10
Danny H

best place to go if u want a good laugh and very nice food

best nite was the ali g or gareth gates sister singin

missed all the guys and gals so so much when i left

see you all soon
10/10
Becca

The best nights of my holiday were spent at Sydneys Bar when I was in Kefalos.

I absolutely loved it, & the hypnotist was hilarious, a definate must see.


I really want to go back (:
| | |
| --- | --- |
| Search for Sydneys Bar in all of JustKos & the Messageboard | |
More Bars in Kefalos...

Acropol | B52 | Blue Moon | Bravo Bar | Cafe Bravo | Escape | Marias Cocktail Bar | Melody Bar | Memories | Opa Bar | Papilion | Players Lounge | Popeyes | Privilage | Siwa Night Club | Sydneys Bar |