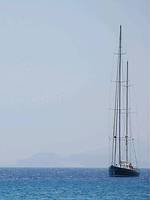 Kos Reviews
---
Places to Visit
---
Kos Guide



Bryan S

although the rough guide says it has fine golden sand most of camel beach is coa**e to fine pebbles and grit. the day we went the meltemi was up and sand was being blown about (mostly onto my lotioned chest and arms). it didn't seem much if any quieter than the bigger beaches further east.

swanners
Nigel, elaine, rachel & c
Visted Camell for the first time this October. Obviously it was very quiet but the swimming and snorkling was great. Well worth a visit.
Katie M
It wasn't that brill but we still had a nice tan. The kids were safe. Very stoney!!! But warm and relaxing.
Dawn B
We rode down the well steep cliff cos the beach looked lovely, tiny little bay wiv a handful of sunbeds but there were no cushions on them so we carried on to sunny beach.
Heather W
Lucy, Camel Beach is just on the outskirts of Kefalos down a very steep track.
Heather
Katy A
although the ride down the very steep dirt track was scary, the little rental car made it okay. The beach was nice and quiet, the swimming and snorkelling was good. There were no mats on the sunbeds though.
Can U Help?
Lucy W
Where is Camel beach in Kos
Bob T
The day was roughf from the beginning - had a quarel with the missès:(
Driving around trying to find a nice beach to make up again:) and we spotted Camel B. after manny foul ones... Ended up in the
"full monthy" and joined forces - lovely:)
Best memory ever!!!!
R C
so called because of the shape of the headland if you look from a distance you can see the humps
Ben W
This beach ws absolutely brilliant, i have been there no less than 10 times and still find it one of the best beaches on the entire island.
Sam B
Sorry i spelt camel wrong lol
Sam B
I loved this beach rather than bubble but one thing where are the cammels?????
Heather W
WE LIKE THIS BEACH TOO - ALTHOUGH MOSTLY USE MARKOS. PROBABLY SEE YOU AROUND EARLY OCTOBER!!! WOULD YOU BE WEARING AN I LOVE KEF HAT??!!!!!
Merv L
Totally agree,although I think to much praise would spoil It. We love the peace from the normal crowded beach. Going In Oct,02. and can't wait
Joe J
Simply the best beach in the world...., although down a treacherous, steep road, the hire car didnt struggle though.
| | |
| --- | --- |
| Search for Camel in all of JustKos & the Messageboard | |
More Beaches on Kos...

Agios Stefanos | Bubble Beach | Camel | Kamari | Kardamena | Kefalos | Kos Town | Lambi | Magic | Marcos | Marmari | Mastihari | Paradise | Psalidi | Sunny Beach | Therma | Tigaki | Tropical | Wave Beach |