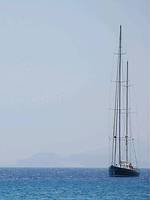 Tingaki Reviews
---
Places to Visit
---
Kos Guide
---
Local Directory
---
Kos Maps


+ Enlarge Map
Myros Hotel

(Accommodation in Tingaki)

Alan P

Hi Andy,

Yes, Miros has safety deposit boxes in reception which can be hired for a reasonable charge. As for taking Euros, last time we went (3 years) there was not a lot of differance in the exchange rate whether bought here or there. There are several places in Tingaki where you can buy Euros.

Miros Studios are a very nice place to stay, we have stayed there 3 times already and are going back in a couple of weeks. I don't think you will be dissapointed.
Andy B

Going to the Miros in couple of months. Three questions.

Is it better to take Streling rather than Euros-usually use cards for most shopping where poss but will need some cash

Is using ATM best option?

Does the Miros have safes either in the room or in reception?

All the comments look v +ve so really loking forward to it so any advice will be apreciated

Francesca H

i stayed at miros apartments with my parents for two weeks. it was AMAZING!!!!!, the apartments are so clean. The beds were really comfortable, and the balcony had some pretty awesome views, like the sea and then the mountains leading up to zia, if thats how you spell it. Thank you so much to Lilian for making our breakfasts- they were really tasty! and thank you to Maria for cleaning our room- Maria you are so sweet!

Just one LITTLE thing that concerns me. They need more staff at the snack bar, because Lilian works so hard making everyone's meals and i think she could do with some help! x Everyone there was really friendly towards us and it made us feel very welcome. Thank you to all the rest of the staff to for making our two week stay at miros aparments so memorable. xxxx

I was really sad to leave miros apartments, but i really hope we go back there again!!!!!!!!!

10/10
Ron H

Stayed at Miros three times now. Went back July 08 and was really pleased to see that Miro had installed air conditioning in all the rooms. There is always a good mixture of people there. The pool is a good size for the amount of people. There is a nice poolside bar which does breakfast and lunch. The rooms are well laid out. the cleaning staff are excellent and all the reception staff speak good English. We think it is a really good location with the beach just across the road and it is walking distance to the main square in Tingaki. A bus goes to Kos town and stops outside the entrance of Miros.
Claire V

We have just stayed at the Miros. You normally can keep a room until 7pm for an extra 20 Euro. Hope this helps
Pete W

going to stay at the miros in sept and wanted to know if you can keep the rooms on as we have a early moring flight back and dont want to be kicked out our room at 12 the previous day.

thanks you

Nicola

To those of you that have left comments about Theresa in the past, I just want to thank you for your kind words. Theresa passed away in April 2008. She often read these reviews and told me many stories about the friends she made in Kos. She will be missed by family and friends .
Nigel P

We are staying at the Miros in June having stayed there a couple of years ago. Does anyone know if there is a washing machine at the Miros or nearby as we can't remember! Must have been too much Greek wine!
Tina K

Glad Miros is exactly as I remember it !!!!!!!!! Beautiful, relaxing, lovely studios, clean, welcoming and wonderful people.

Have had the absolute pleasure of staying at Miros twice before (in last 6/7 years) and have wanted to return and am now going back with a couple of girlfriends in June. I have promised them an absolutely brilliant time, which I know can be deliverd there.

Do any of their recent holiday makers have their e mail now they are connected to internet?

Thank you in advance.
10/10
James S

well am coming bk to miros this year back end of july cant wait to get my hands on a munchkin knockout and to see kerry again what a laugh that lass is see u all soon james and abbey will put some pics of last years up soon

10/10
Bev T

Its taken a while to add this but better late than never!

We visited Kos for the first time in August and stayed at the Miros Studios and had a fantastic holiday. We met some lovely staff and familes whilst there who helped make our holiday a special one. A special mention to Kerry who runs the evening bar and her friend Carol who made us so welcome. Kerry kept the bar open until the last guest decided to turn in, no matter what the time, and even stayed open so guests who had night flights had somewhere to relax whilst waiting for coaches etc.

The apartments were small but clean and had a side sea view from the balconies. Ours also had a view of the pool and cows in the field beside us. The Miros is on the sea road but about 10 minutes walk from the centre of Tingaki which was perfect for us. The walk along by the sea in the evenings to and from town gave us chance to walk off some if the beautiful food we ate in various restaurants (very good value too).

Newly installed for this year in the reception/bar area is a computer with internet access for guests. There is a small charge but includes a drink whilst surfing. There is also a guest library/book exchange which is a great idea. The studios have a fridge and 2 hotplates but no air con so if you go in peak season, go and hire a fan from staff at the pool bar before they are all gone!

All of the staff there were fab and the trips were much cheaper than booking through the reps. The 3 island cruise was the most fun, food and some drink included and we were entertained by the owner (looked like Supermario) who made sure everyone had the most fantastic day.

10/10
James J

An amazing holiday from start to finish.

The apartments are comfortable, cleaned daily and you're left with clean towels too!

The staff here are amazing too - Hi to Kerry, Silke, Caroline, Judy, Theresa!

Thanks for making a holiday as relaxing as it could be... I hope we meet again sometime in the future at Miros. James and Emma x

Photos are on their way
Lucy D

Hello to all over there!!!

Hey kerry hope you are good!!! am well missing being in Kos!! have just started college and that means summer is over!!!! had the best holiday over at miros and will remember it forever so a big thanks to all of you over there!!! have a good year!!!

loves ya x x x x x
10/10
James S

what can i say best holiday ive had so far and looking forward to going bk next years and mybe move there one day meet some great people there kerrys bar is a must do on a night hireing over there is not advised by the rep but i hired all the 2 weeks i was there and found it fine the springs is a must do good for the mozzie bites miss u al loads and hope to see u all again james and abbey xxx
10/10
Lucy D

Oh my god!!! had a wicked 2 weeks in Kos!!! was gorgeous weather!!! Kerry your bar rocks, your an awesome gal and should go far!!! missing you loads!!! The apartments arent huge!!! but good fun! thanks to the cleaners for tackling our room and all the best to Yogi!!!! Kerry your 'jammie dogers' are on the way! hehehe!!! Mum still drunk after your cocktail that she won on the one and only quiz night!!! thanks for the laughs! Met some great people!!! James as some of you know!!!! hehe!! hope to see you again!! loving ya x x x x x x x x
Jenna S

Just got back from the Miros. It was fantastic. You must go to Kerry's Bar in the evenings, and tell her i say hi. It is very hot there at the mo. Yes there is a fridge with a small freezer compartment. Fans you can hire from reception at 10 euros for 1 week. Great value. I recommend hiring one. Enjoy your holiday!
Bev T

Thanks very much for the info Steve. we have read so many great comments regarding Tingaki and the Miros studios, we are really looking forward to going.
Steve C

yes theres a fridge not sure about fans as we didn't need them when we visted. the breeze normally picks up in the afternoon and keeping the shutters in the appartment closed seemed to keep it cool enough hope this helps
7/10
Steve C

Stayed at the Miros Studios June 07. Accomodation was what you'd expect for Greece, kept very clean although quite basic. A great snack bar where a Miros special & a large amstel always go's down a treat !! Good pool & pool area, again always kept clean & tidy.

Great location near to the beach, 5 min walk to the nearest supermarket, 15 min walk into the centre of Tigaki along the beach road, sounds quite far but we found to be an advantage when trying to walk off a large meal !!

Would definitly go back to the Miros Studios & recommend it to anyone

Steve & Carrie

(June 2007)

Beatrice H

hello to everyone who loves TINGAKI ,we went for the first time last year and are going again in may this year,can anyone tell me the exact location of the MIROS,we stayed at the ILIOS last year which was fabulous but we would like to try different places,we have been to lots of greek islands, and loved them all but there is something a bit special about TINGAKI.,CHEERS FOR ANY HELP YOU CAN GIVE ,BEATRICE.
Jenny K
We went to Miros Studios last May. Had a fantastic time. The resort is great for those seeking peace and relaxation.

We will be going back again this May (16th). Looking forward to seeing Theresa again and chiling out round by the pool. Anyone else going around that time? If so see you there!
Darren &jayne L

WE ENJOYED OUR STAY AT MIROS. THERESA MAKES A GREAT MIROS SPECIAL! PETER FROM POLAND GETS YOU TO TRY OUT HIS GREAT COCTAILS! TINGAKI IS A GREAT PLACE FOR COUPLES TO UNWIND AND JUST SPEND VALUABLE TIME TOGETHER. EVERYONE WE MET WHILE WE STAYED WERE REALLY NICE THE FOOD IN THE TOWN WAS OUT OF THIS WORLD !!!!! REALLY RECOMEND YOU TO STAY HERE !!!! PETER KEEP THEM OUZO SPECIALS COMING...... WISH WE WERE STILL THERE. SEE YOU AGAIN SOON DARREN AND JAYNE LOTY.. FLINT . NORTH WALES.
Chris P
You're guaranteed a relaxed and friendly stay at the Miros , rooms cleaned six days out of seven, a fantastic pool, the beach just over the road, a ten minute stroll along the beachfront into 'town' ( a large village really) . Theresa and Silka are great and so helpful. Talk to Theresa before booking any trips what she doesn't know about the island isn't worth knowing. We can recommend the Miros to anyone , and won't hesitate to return.

Sandy H

We have just arrived back from Miros on 13th Sept. 2006 and found the place the best we have ever stayed at. Teresa at the pool bar was great and always had a pleasant smile and chat with you. The cleaners Maria 1 & Maria 2 are very good. Very clean rooms, a lovely quiet place. 2 mins from beach and a 10 min walk to Tigaki centre. We found the Olympic Rep Kerry fantastic, with a lovely welcoming smile every time you saw her. The only downside was the inside evening bar which we found a depressing area to sit in and badly run. We would recommend MIROS to anyone going to Tigaki in KOS. They will not be dissapointed.

Ruth S

I can't speak highly enough of the miros studios-they were fab.

Have just returned from a wonderful weeks holiday, the studio is spacious and well equipped by greek standards and is incredibly clean (cleaners in pretty much every day)

Pool area is lovely (could do with a few more umbrellas and sunbeds), kept clean and there is a snack bar which is open during daytime hours and then a bar from 5pm.

Location wise-it is a minutes walk to the beach and maybe 7mins or so to the nearest supermarket. I enjoyed being a little way out from the main strip as it meant it was peaceful and had a lovely sea view.

I hope I will get the chance to return to tigaki soon and would definately try to return to the Miros.
| | |
| --- | --- |
| Search for Myros Hotel in all of JustKos & the Messageboard | |
More Hotels and Apartments in Tingaki...

Agrotica Apartments | Akti Dimis Hotel | Angela Aparthotel | Apollon Apartments | Aspro Spiti Apartments | Astir Odysseus Hotel | Corali Hotel | Fili Hotel Apts | Filitsa Studios | Ilios Hotel | Ireni II Studio Apartments | Irina Beach Hotel | Jonathan Studios | Katras Hotel | Kos Aqua Beach Club | Marianna Studios | Mayflower Aparthotel | Meni Beach Hotel | Myros Hotel | Mythos Apartments | Oasis Hotel | Paxinos Hotel | Sevi Studios | Socrates Studios | Sunny Days Aparthotel | Sunset Aparthotel | Sunshine Apartments | Thimanakis Studios | Tigakis Star Hotel | Tingaki Beach Hotel | Villa Andrews | Zorbas Beach Hotel |