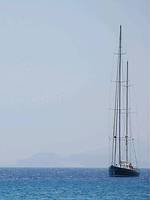 Kardamena Reviews
---
Places to Visit
---
Kos Guide


Fame Bar

(Bars in Kardamena)

10/10
Beverley T
Lyn has closed Fame Bar this season and is not opening

However, her son Paul has opened Banana Beach Bar on an evening

Atomosphere is still brillant and you can see Lyn there

Beverley and Ken
10/10
Paul M

havent been to kos for 3 years and just seen the posting about adrian, our thoughts and prayers are with lynne and everyone who new him , he was a top man. 1st met him some 10 years ago when he was bar manager at nissia aparts. he always went out of his way to help you. and allways wanted his own bar which was just right , he loved kardamena and worked hard to get his bar . he gave it great relaxing atmosphere and never fleeced anyone, 1 of his drinks was worth 3 on bar street, we always crawled back to the apartments , happy and still had money left.

ade you will be sadly missed RIP!!!!!

Paul +
Lyn, we were there 4 years ago in the summer, I (paul) was from the same place as Ade, (Cwmbran) as you know, I used to have a drink at the bar every afternoon and then at night time me and Myra always started our nights off there, obviously, by checking out this web site we have just heared the news about Ade, I am totally devastated, he was a good man who always made you welcome at the bar. By now you have obviously had time to morn Ade, although he will never be forgotten, I hope you pain is easing. Lyn, we are truly sorry for your loss and hope you are now going forward, we will be back to Kos soon and look forward to seeing you. Until then, take care.

Paul + Myra
Keith H

If you want a nice quiet drink in a relaxed atmospere without the loud music making your nose bleed go to the fame bar. We have always enjoyed the Fame bar whenever we have visited Kardamena and Lynn is the perfect hostess.
Beverley M

We are very good friends of both Lyn and Ade and we went out to see Lyn in May 2006.

Sadly the rumours where right and Ade had passed away.

It is hard for Lyn as many people are hearing of the sad news or perhaps haven't heard the news and ask her how he is.

Lyn is getting support from family and friends that are residents in Kos. Ade was a great bloke and made you feel welcome, going to miss him

Bev and Ken (County Durham)
Maud J

For those of you tempted by a cider& black served in a frozen glass........yes, you heard it right.... a frozen glass, at mid noon, when your hangover cloud has just about cleared and there's about 4 hours to go before work, venture no further than............********FAME *******

Its a wee bit off the beaten track (a 7 metre walk off bar street, heading towards the church) but awaiting you is the excellent service of ade and a wide selection of board games and paperbacks and a lot of mirrors to check out your tan!
Jonny!
Fame bar rocks! We used to spend a couple of hours there every afternnon before work. Cheap drink and great company, Ade rocks!
Jason K
Warm and friendly, children welcome, relaxing bar, Lyn and Adrian very helpful, good quality drinks at low prices. We were able to swap or borrow books for free from a large selection available from inside the bar. A great holiday had by all and we will definitely be back next year.
Amy L
its fun colourful and bright and you can have your own choice of music i loved it because it had a retro 60's 70's feel to it i would definatly go there again!
| | |
| --- | --- |
| Search for Fame Bar in all of JustKos & the Messageboard | |
More Bars in Kardamena...

5th Avenue | Adams Bar | Atlantis | Aussie Bar | Bamboozers | Bar 1960 | Bernies | Best Seller Cocktail Bar | Big Ben Bar | Billys Bar | Black Magic | Blue Lagoon Pool Bar | Bonkers | Brewers Droop | Bridge Bar | Brothers Bar | Bubbles Pool Bar | Buddies | Calypso Bar | Carnival Bar | Castle Bar | Cheeky Monkeys | Cheers Bar | Chilli Peppers | Chris Bar | Club 69 | Cobblers | Cocktails and Dreams | Corner Bar | Crackers | Crazy Horse | Crossroads | Cult of Rock | Dave and Ellens Bar | Downtown | El Tels | Enigma | Expose | Fame Bar | Flamingos | GNS | Gregs Place | Gumtree Pub | H2O Bar | Harleys | Hello Bar | Hollywoods | Hooties Cafe Bar | Jam Bar | Jolly Roger | Just Blue | Kings Arms | Kool Pool Bar | Liquid | Lush | Malibu Beach Pool Bar | Marios | Mas y Mas | Memories | Metro Club | Mojos | No Name Bar | One More Bar | Origin Bar | Passion | Pegasus | Point One | Poison | Ronnies Bar | Rumours | Savas | Seva | Slammers | Sportsman | Starlight | Status | Stone Roses | Sugar Nightclub | Sunset Bar | Taboo | Tango Bar | Tattoo | The Bar Pub | The Jam Bar | The Pussy Cat | The Quayside | The Rok | The Sports Bar | The Two Johnnies | Toxic | Trojan Horse | Tropicana | Ultra Marine | Wild Rose | Woodpecker Bar | Zoom |