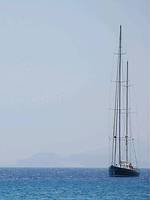 Kardamena Reviews
---
Places to Visit
---
Kos Guide



Amz C

best place on the island, we stayed here in the new block, spacious but basic, love havin the balconym have to pay for air con, we didnt and was fine with out.every1 is luvly who works there, watch out for the reps spech gary "shaft"

boys should never fall asleep here, plenty of videos of guys havin no eyebrows wen they woke.

lawrence aka spencer i want my shorts!!

best holiday of my life, the pics i have form here are bad, spech form euro night, boobs out on display that night.

deff go here,we miss it soo much

seva 205 xxxx
Bernie

a very big hello to my friends george and phil, you two guys are top blokes, big respect to you and your bar!! well worth a visit people. i love the topless volleyball after 12am. i thought i'd died and gone to heaven.

loved the 'boob olympics' too.... if you guys love good healthy big breasted women then get your a**e to the seva after 12!! titty heaven
Jade M

Well wat can i say about the seva? it was quality! we stayed here in the new block! quite basic but ok! we all had a good time so thats a bonus! def would say to stay here! people are quality! must say watch out in the indoor pool! we all went swimming after a night out as you do pissed up! and ended up scrapping my leg on the side! (blonde moment!!!) and now im scared for life but wen i look at i remember wat a quality time we all had! had an all round QUALITY TIME!

thanx to everyone

Jade, Kara, Sammie, Adam, Monkey, Harvey, Tom, Aaron
Lisa

omg how gud was it here? we had the best nites 24 hrs wat mur could you want! we made loads a frinds and we had the best nite of or hol in here every1 went here after starlight! miss ya kos lol!
Gemma S

DARTFORD GIRLS ERE, LOVE IT!

HEY TO TONY NAT AND COOKIE!!!

Lawrence please try and smile once in a while and dan u need 2 sleep mate. We stayed in d old block so it was really basic but we only got ready and slept there so it didn't bother us to much. Bloody good laugh 24 hr bar great i spent most nights drunk locked outta my room. COME ERE, will 4eva be heard round the pool thanx 2 max n paddy would like to go back but would like to stay in d new block this time. Great pools, food, and of course drink cheers guys!!!
Steph F

hi to everyone at the seva especialy my darlin dan,

the golden rule never fall asleep at the seva.

hope you are all ok best 24 hour bar for the atmosphere to chill out. see you all next year hopefully. hugs n kisses to all of ya xx
Andy C

Easy all of the Seva Crew. Wot can I say the only place 2 carry on the party after status. George ur a legend even though u did try to run me and elliott over as a joke! loved getting pissed there and meeting all the new arrivals on a change over the twentys reps were great. big shout to my boys kelly and dan behind the bar, dunno how u do it!!! and the golden rule is NEVA FALL ASLEEP AT SEVA!!! I did enough ppl this season but what goes around comes around as lawrence will tell ya, he got half my eyebrow! love u anyway.

Andy (Chilli Peppers)
Angie A
Seva is a good place to chill out after Status, and a chance to speak to the PR's when they aren't picking you up and propping you up at their bars. Drinks were cheap, and good laid back atmosphere. Didn't brave the pool as had had too many Vodka jellies but the guys in there looked like they were having fun!

Natalia C

golden rule never fall asleep at the seva hotel every nite at least one person got ther hair shaved or eyebrows or both funny tho!!!!pool boy was annoying you could never bring ye drinks rnd the pool but we fooled him some days ((hehe hope u dnt read this lawrence) n george wot a guy!! bit scary but a nice dude. tuna mayanaise sandwiches wer amazin!! killl for one of those babys. and the club sandwiches pretty tasty too. david and joseph the cleanin she/men quite annoyin the day after a hard nite.the 24 hour pool needs a good clean laurence get to it!!we had a great time come bac with some great memories thanks seva!! love natalia and katiexxxx
Kerry B

DONT FALL ASLEEP BY THE POOL!!!
Kat W

i gotta say i agree i agree with adz NEVER fall asleep next to seva pool! the staff like to encourage people to give people a little hair cut! it was really funny for everyone else though! best holiday ever!
Rix

This place was wicked, 24hr party 7 days a week. Rooms were ok, jus basic. We were in da old block, where there is no air conditioning, but when ur completely steamin ur not tht worried bout da heat. Loved every minute of da holiday, goin bak next year def for a few months. So see ya next year, Milton Keynes Boys back again, ( rooms 1 nd 12 if any1 was there between 6th nd 21st july)
Adz Y

Get ready for Seva! Quality action seen here after the clubs turnout! Just a warning to anyone who is going out to kardamena, if you pass out in this place dont expect to wake up with the same hairstyle!!! Many victims will testify to this!!
Kat

no one appears to like this bar but i gotta tell ya guys i was a fan! it was open 24 hours and when everyone got back from the clubs this is where everyone headed! it was packed around 5 in the morning with ppl just chilling out and having last drinks before staggering home
Lleucu T

this has gotta b the dirtyest place on the island!! the pool is absolutly rank, indoor pool with milky water u dont know wot u'll catch from there, we got warned that its been tested 4 sti's and they found sum in there!! how minging, thats a pre warning 4 ne1 planning on goin there! me n my m8s got banned 1st nite we went there 4 swimming in the outdoor pool, coz its cleaner than the indoor!!
Jamie

Didnt like this place at all. didnt understand all the hype about it. would much prefer to stay around town.

leeds lads (22/6/05-7/7/05)
Lucy
Only discovered this place on my last night! what a shame.. after the foam party at starlight we went down for a swim and it was so funny people were just diving in from everywhere it was one of the best nights we had that night!

Also we were with ricky J A & steve from Cambridge so if you read this get in touch with me (We met on the first & last nite) Luv Lucy & Jenna xXx
Kelly T
AMAZING! go here for a completely mad after clubbing swim!!! HOW FUNNY... almost everything I brought home smelt of chlorine! This place is class!!!
Stewart M
hows it gaun phil(ya orange b*****d)tell dukey rangers are mongos,
and the boys from portobello will be back in may 19th. get the window licking bus ready. from all the fenians see you soon hen son.
pans shuffle son. (phil if you can, email me back)

Danielle M
gr8 place! gr8 to go swimming after clubbing! and the 'spot the difference' machine rox (apart from being a bit p**vy!) giv it a try! see you all next year!!! danni&aimz!!! xxx
Alan G
happy birthday 2 u, happy birthday 2 u, happy birthday dear mongo, happy birthday 2 u........ hows it going son.. phil, dukey, big george, the captain yer pizzas are barking.. see u all soon, alan davie and kelly
Lauren D
Our retreat at the end of the night! With it's 24 hour bar & indoor pool u cant go wrong! The bar staff are gr8 - Phil, Big G n Stevie Baby a.k.a - Grant Mitchell! (dont mess) We often jumped in the pool at stupid hours of the morning n were still there the next day! Dee, E, Sazzle, Kate, Siany Baby xxxx Music was good as they played our C.D's!!!
| | |
| --- | --- |
| Search for Seva in all of JustKos & the Messageboard | |
More Bars in Kardamena...

5th Avenue | Adams Bar | Atlantis | Aussie Bar | Bamboozers | Bar 1960 | Bernies | Best Seller Cocktail Bar | Big Ben Bar | Billys Bar | Black Magic | Blue Lagoon Pool Bar | Bonkers | Brewers Droop | Bridge Bar | Brothers Bar | Bubbles Pool Bar | Buddies | Calypso Bar | Carnival Bar | Castle Bar | Cheeky Monkeys | Cheers Bar | Chilli Peppers | Chris Bar | Club 69 | Cobblers | Cocktails and Dreams | Corner Bar | Crackers | Crazy Horse | Crossroads | Cult of Rock | Dave and Ellens Bar | Downtown | El Tels | Enigma | Expose | Fame Bar | Flamingos | GNS | Gregs Place | Gumtree Pub | H2O Bar | Harleys | Hello Bar | Hollywoods | Hooties Cafe Bar | Jam Bar | Jolly Roger | Just Blue | Kings Arms | Kool Pool Bar | Liquid | Lush | Malibu Beach Pool Bar | Marios | Mas y Mas | Memories | Metro Club | Mojos | No Name Bar | One More Bar | Origin Bar | Passion | Pegasus | Point One | Poison | Ronnies Bar | Rumours | Savas | Seva | Slammers | Sportsman | Starlight | Status | Stone Roses | Sugar Nightclub | Sunset Bar | Taboo | Tango Bar | Tattoo | The Bar Pub | The Jam Bar | The Pussy Cat | The Quayside | The Rok | The Sports Bar | The Two Johnnies | Toxic | Trojan Horse | Tropicana | Ultra Marine | Wild Rose | Woodpecker Bar | Zoom |