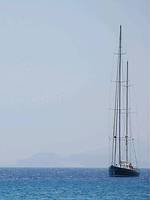 Kardamena Reviews
---
Places to Visit
---
Kos Guide


Castle Bar

(Bars in Kardamena)

10/10
Mick M
absolutely brilliant time at castle bar, George,Bessie,Little Chris, Lucy and Liam made us feel so welcome. Dr Georges shots best in resort and all drinks very well priced, happy hour lasted a lot longer than 1 hour .We will def be back to see you all. Take care and see lucy in september.

Mick, Sharon,Amy, Lee Asa,Steve, Shirley and lea
10/10
Matthew G
Hey George its Matthew Griffths i was there larst week you have the best bar around with a great atomsphere and with the best staff (Liam, Lucy and espeically Milly), i hope your all doing well and i hope to see you all soon thanks Geogre

10/10
Alexander H
If you havent been to castle bar you havent lived the atmosphere and the people there are wonderful as far as im concerned there is no better bar in the world. P.S. Dr George's shots are the bomb
10/10
Zoe H
Castle bar (George's bar) has been the place to be! George, Liam and Lucy (bar owner and reps), have been the loveliest people we have met all holiday. Make sure you come here for the fun and George's cocktail! This is where we spent most of our nights. Love from the Girls in the Corner xx

10/10
Abbie L
I absolutely loved the castle bar, everyone there is so friendly and you always feel welcome. George is fantastic and always gives off an amazing vibe in the bar, even with his poor neck!! Went there every night and loved it each night!!!
10/10
Bethany H
never been to a bar where i have been treated so warmly and kindly by all the staff. had some great memories there and met some fantastic people. went down to the castle bar every night on my holiday with my friends for pre-drinks, and although it was only the start to the night, it was always one of my favorite parts of the night. especially thank you to George who kept me smiling! recommend it to anyone :)
10/10
Amira A
Castle Bar is amazing! On our first night in Kos we went there and continued to go there for pre-drinks every night of our holiday! Doctor George is amazing! Lovely people and really nice atmosphere and of course incredible value for money with drinks! Definitely need to go there if in Kos. Love you Castle Bar! Thanks George for our drinks :D Miss you all :'( <3
8/10
Bill A
Hello George, will you have a beer ready on 21st as me and Linda will see you then.
Keith K
hi george and bess ,its keith from the uk ,can u remember i sent u some guitar strings and some chewing tobacco a long time ago in 1997 just found this site hope u are both well love keith and ann
10/10
David H
hi there must be 1 person going to see george and bessy!!!!!!!!!!!!!!!!

please tell them to look at this site and to email me. dhorne1@live.co.uk

. i can't get to see them due to health probs, but would love a chat.. thanks to you all have a nice life dave
10/10
Bill A
Hi george,just to let you know we will see you again in may, all the best to you and the family , Bill & Linda (the newspaper woman) ha ha.
10/10
David H
hi anyone going to see georgio and bessie please give them my e.mail.

i have lost theirs when my computer crashed..just tell them its dave the mad signwriter from coventry....

i would usualy just go and see them but my health wont allow me at the moment..

many thanks david
Fiona M
we went to castle bar in summer 08, have been trying to get back there ever since, its a great place with brilliant people, have finally booked to go back this june, cant wait to see george, bessie, kris and kerri again, here we come :-))
10/10
David H
HI GEORGE :BESSIE. JUST FOUND THIS SITE.I EXPECT YOURS IS STILL THE BEST CRACK ON THE ISLAND.HOW IS THE OLYMPUS.STILL REMEMBER THE HANG OVERS. ALSO FITTING YOUR SIGNS IN 40DEGREES. THE FASTEST SIGNS IN KOS.

5 VISITS THAT YEAR. BEST WISHES TO YOU ALL. CAROL AND DAVE.
10/10
Gill C

Fantastic Bar - George is a STAR. Drink prices really great and also lots of fun in the bar. Don't need to rush your drinks as George makes it a late nite - no problem.

Had a great time in here and the Singapore Sling is brilliant - best cocktail ever.

See you next year so make sure you're well stocked up on the bar.
10/10
Teresa S

First tried this bar in 1995 and have been going back nearly every year since. Made firm friends with George and Bess and exchange Christmas cards. Reading other people's comments we provided the big green glasses one year and George has still got them. They are a lovely couple who always make you welcome and you can stay as late as you like. Can't wait to go back again - see you in September George and Bess. Geia mas!

Tereza kia Larry
10/10
Sam P

hey! :)

arw kardamena was the best holiday ever :):) and castle bar just made it even better loved being there :) met some lovely people george bessy amy irene anna eddie jo and michael :)

miss yous all :) wish i was still there instead of s**tty newcastle :(

hope to see yuou again george im deffinetly coming back :):)

and cant forget down town hahaha!! :d

xxxx lots of love sam xxxx
Zoe S
Well I ma sitting here wishing I was in Kos as it is Saturday night and nearly time to go out. We still all miss you Geogre and Bessie. I cant wait to come back next year and party for 2 weeks.

Simon bring it on next year drink for drink you wont last with me. Like I said before you will be a old married man by then and wont keep up with the pace. I cant wait to drink you under the table yet again like this year.

See you next year Geogre xx
Simon N

wot can i say accept im still missing ya george & bessy! its been a month since weve been bak & im looking at flights for next year already..... As for zoe if u read this U KNOW I WILL DRINK U UNDER THE TABLE!!!!! U had it easy last time esp drinking WEAKER drinks than me ha ha ha
Zoe S

Well I am still missing Geogre's place and wish I could go back today. I cant wait to go back next year and drink Simon under the table when we have drink for drink and shot for shot competition.

Simon if you are reading this bring it on you will be a old married man by then and you will have no chance hahaha.

Geogre I know you may read this when you get home, Thankyou for making my holiday excellent I really enjoyed it. You are a lovely person and have a lovely family. See you next year.

and you Colin.

XX

Colin C

well back home again and god its crap i want to go back again, George and bessie made another week of my life for me not forgetting all the good friends i made while i was out there this time ,a big up to liam, marc, cassy,donna, nikki, d, amy, for making the evenings such a good time but a real big thanks to si,donna sexy sam and zoe for putting the icing on the cake love you all and cant wait to see you all again.

george i know you will be reading this when you go home so a real big thank-you to you i will be back to do it all over again. you do have the best bar, the best atmosphere , and the best people.

THE CASTLE BAR RULES

Simon N
Well what can we say, it's been 1week since we've been back AND FROM OUR LAST COMMENT YOU CAN SEE WERE NOT HAPPY BEING BACK HOME!! George and Bessie are great, we never once left the bar sober or on the same day, normal time 5.30 - 6.30am! Once we had to watch the sun rise before leaving (well Sam did ha, ha!).

It's been 2yrs since we last went to Kos and this was our 3rd visit, we are definatley goging back next yr and will keep going back as long as George is still there. We met some great friends Colin, Russell who should be comming up to see us soon.

George if your reading YAMOS!

Zoe if your reading, bring on the drinking comp: drink for drink and shot for shot! (Light weight!)

Zoe S

Well only being back for a couple of hours and already I want to go back. After meeting geogre for the first time I really must say I have had the best holiday ever. He makes you feel very very welcome. And you cant go home until Geogre says so. We couldnt go until we had saw the sunrise with Geogre and got in at 6.45am. I enjoyed every minute. I will be back next year and try and go every year from now on. Castle bar is the place to be.

Love Zoe (Fish after ny drinking comp with Simon) xx

Colin C

The Castle Bar is the ultimate place to be in Kardamena for atmosphere and friendship, i took my kids this year just to example what a real holiday is all about, my daughter has already said she will be working out there in 2 years behind the bar,as the main man GEORGE had her working behind the bar nearlly every night of our holiday and my son was in seventh heaven as he could play and beat everyone on the ps2. i am going back today just to see all our friends without my kids, i hate being away from the castle bar especially having to be back in this country.

kerri, mitch love ya both and lets look forward to next year
| | |
| --- | --- |
| Search for Castle Bar in all of JustKos & the Messageboard | |
More Bars in Kardamena...

5th Avenue | Adams Bar | Atlantis | Aussie Bar | Bamboozers | Bar 1960 | Bernies | Best Seller Cocktail Bar | Big Ben Bar | Billys Bar | Black Magic | Blue Lagoon Pool Bar | Bonkers | Brewers Droop | Bridge Bar | Brothers Bar | Bubbles Pool Bar | Buddies | Calypso Bar | Carnival Bar | Castle Bar | Cheeky Monkeys | Cheers Bar | Chilli Peppers | Chris Bar | Club 69 | Cobblers | Cocktails and Dreams | Corner Bar | Crackers | Crazy Horse | Crossroads | Cult of Rock | Dave and Ellens Bar | Downtown | El Tels | Enigma | Expose | Fame Bar | Flamingos | GNS | Gregs Place | Gumtree Pub | H2O Bar | Harleys | Hello Bar | Hollywoods | Hooties Cafe Bar | Jam Bar | Jolly Roger | Just Blue | Kings Arms | Kool Pool Bar | Liquid | Lush | Malibu Beach Pool Bar | Marios | Mas y Mas | Memories | Metro Club | Mojos | No Name Bar | One More Bar | Origin Bar | Passion | Pegasus | Point One | Poison | Ronnies Bar | Rumours | Savas | Seva | Slammers | Sportsman | Starlight | Status | Stone Roses | Sugar Nightclub | Sunset Bar | Taboo | Tango Bar | Tattoo | The Bar Pub | The Jam Bar | The Pussy Cat | The Quayside | The Rok | The Sports Bar | The Two Johnnies | Toxic | Trojan Horse | Tropicana | Ultra Marine | Wild Rose | Woodpecker Bar | Zoom |