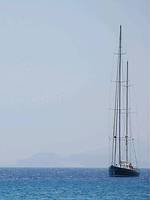 Kardamena Reviews
---
Places to Visit
---
Kos Guide


Metro Club

(Bars in Kardamena)

10/10
Kristie G
first found this bar in 1995 on my 1st visit to kos. had many a fantasic nite in the

6 times iv been to kos over the years
Jo C

We lived in the metro bar,John Linda, Jay the dj and Ben was on the door. The atmosphere was amazing, and they all made us very welcome. We have booked again for next year, so hold your ears we are coming back.
Jo C

Me and my partner have just had a two week holiday in Kardamena, and we lived in the Metro Bar, John and Linda made us feel so welcome, and the atmosphere was electric. Have rebooked for next year (07) and fully intend to prop up the bar at the metro again, hold your ears John and Linda we are coming back!!!

Highly reccomend Metro

Jo and Irv
Jenny G

hey jon n linda hope ur having a great season. i'm missin it like crazy so might pop over 4 a holiday n ill try to remember the pork pies :)
Susan R

Just back from hols and had a fab time in Kardamena. Stumbled upon Metro bar on second night and re-visited for the rest of the week. A great place to go between the other bars stopping the music at 12 and heading on to the clubs later. Wicked fun whether you're up for a bit of karaoke or just happy to be entertained by others...............or in our case when singing, the term 'entertained' was probably used loosely!!!! Hey, who's worrying, you've got to have a go!

If you're going to Kardamena you must visit Metro bar and say a big hello to Jay keeping the tunes spinning!!!

Steph F

i loved this bar loads.

hey guys it steph how are you all?

mhairi am still gonna kill

you for all the shots of sambukka u gave me on ma bday lol.

thanks for tht you real gave me a brill bday n thanks to every1 who turned up it was the best n i was wasted. but who wasn't. dan thnx for singin eminem. i have got pics. lol

see ya all next year. dnt forget ma sambukka mhaira. luv ya steph x p.s forgot 1 person the dj thnx playin ma tunes it was brill. xx
Alex G
This bar was ace for going to after 12 when the music goes off. The staff are really friendly and the music is really chessey. Sang lots of songs, still cringing about it now!
Laura M

The main thing that annoyed me about Kos was the fact that the music went off at 12. even when we were all havin a great night and were totally hammered, it just totally lowered the mood. i think its such a nightmare & made the place no wher near as big as it could be 4 tourists. Then we discovered metro bar. After the music on bar street had gone off, and everyone started 2 chill out, you head 2 metro bar and hav abit kareoke b4 clubbin. the time used 2 fly so we never used 2 get bored b4 it was peal clubbin time lol. defo reccomend this 2 any1 whos goin2 kos, the lady on the door (Janice Battersby) is lovely as well.

Luv the geordie girls from Elga...

Laura (Mitch). Toni (Tones) Siobhan (Shuvz) Kayleigh (Klee) & Laura (Scotty)
Sarah C

Great bar after midnight, the place was rockin most nights.

Karaoke is always a winner!
Hayley
AHHH METRO!!!! WHAT A LEGENDARY BAR!!! I'M A BIT DEAF SO I NEVA REALLY HEARD HALF THE KARAOKE STUFF,JUST GOT HALF CUT EVERY NIGHT ON ME SMIRNOFFS,BUT THE AFTERSHOW ENTERTAINMENT MORE THAN MADE UP FOR IT!! HAHA!!.DOUBT ANYONE REMEMBERS ME,WAS OUT FOR 2 WEEKS IN AUGUST AND A WEEK IN SEPTEMBER.I WAS THE MAD PISSED ESSEX BIRD THAT WUD JUMP ON STAGE AND MANHANDLE THE POOR BUGGER TRYIN TO SING!! AHH AND WOT FUN IT WAS!!! JOHN,LINDA AND MIKEY...FANKS FOR TWO SMASHIN HOLIDAYS..I LOVE YA!!!!!!!
Jo & sarah
This is the bar to go to before the clubs.
We loved singin material Girl!! ha ha
Kelc and gemz
The best looking lads were in this bar still in touch with them now loving it!!!!! xx
Sebastian L
The Hen, are you the guy who knows THE Lionel Dance? and did you sing a wonderful rendition of Annies song? Metro is a dream bar, Great people, great owners and a great laugh. Thanks for many a great laugh and many a starstudded moment.
S.L-S
The H
What an absolute dream of a place. We started many a night here sexing it up on the karaoke with favourites such as 'In the zoo' and 'Mustang Sally'! Usually started quiet which gave us a good opportunity to hog the karaoke for an hour but then it would fill up & really get going as the Whopper took to the stage to entertain!!
Thanks for a quality time, we will definately be visiting you in Stockport for a buttie!!
Guy G
Excellent
Nikki S
Me and my boyfriend visited this club every evening from 9pm onwards. Think it was the only bar buy 1 get 1 free making two vodka & redbulls €5 which is very cheap! Cheesey music but they will play anything you like. Very quiet to start with but gives you lots of opportunities to get up on karoake! English run club and the family are lovely. Definitely recommend this place.

Hannah S
actaully, every single bar pays 1.50 for people to come in, so if you bothered to find out, you would know that, its actually the law, so if you do want to make a bad comment i really would make sure you did some research!!! metro was a wicked bar, and the best karaoke bar on the island by far!! it has the most up to date songs and equipment etc, and the staff esp john were very friendly, the other bars would also reccommend metro for a good after hours music!! i would also see workers in there from various other bars singing! so it cant be that bad can it!!!!! only downfall was the son called mike, he was a bit of a prat but other than that, a truly good bar to go to!!!

def reccommend metro for a luagh, you also get all the girls dressing up as school girls etc going in for a laugh, so it gets all the men in!!
Kev M
metro bar kicks ass, i started off there every night doing kareoke!!!!!
Eftihia L
i really liked metro club and i will deffinetly go there again the karaoke was the best in kardamena had the best time ever\!!!!! i certainly do mnot agree with any of the stuff you have said about itt!!!!!!!!!!!
Teresa P
the drinks a little pricie in comparison with the rest of the kardemena good karaoke sang 4 songs and left !!!!
Lesley W
great bar,had a really good time,good music.andy and les
Julian H
True what the person below said that the drinks were quite expensive bit to be honest you are so half cut by the time you get in there you are passed caring. Also you have to go here just for the Yogi Bear song and eveyone just has a great laugh.
Ron W
If by metro club you mean metro bar (which is a karaoke bar),check the prices before you buy your drink and should you want to pay that much, check your receipt afterwards. If it shows €1.50 per drink less than what you paid , ask why? You may be told its entertainment tax of €1.50 per person. That may well be, but it's per person not per drink. The receipt I was given was for €3 less than what I paid for 2 drinks.I'm sure the taxman would be very interested ! If you want karaoke with decent prices, try 'Memories'. If the 'metro club' is not the 'metro bar' then my comments do not apply.
| | |
| --- | --- |
| Search for Metro Club in all of JustKos & the Messageboard | |
More Bars in Kardamena...

5th Avenue | Adams Bar | Atlantis | Aussie Bar | Bamboozers | Bar 1960 | Bernies | Best Seller Cocktail Bar | Big Ben Bar | Billys Bar | Black Magic | Blue Lagoon Pool Bar | Bonkers | Brewers Droop | Bridge Bar | Brothers Bar | Bubbles Pool Bar | Buddies | Calypso Bar | Carnival Bar | Castle Bar | Cheeky Monkeys | Cheers Bar | Chilli Peppers | Chris Bar | Club 69 | Cobblers | Cocktails and Dreams | Corner Bar | Crackers | Crazy Horse | Crossroads | Cult of Rock | Dave and Ellens Bar | Downtown | El Tels | Enigma | Expose | Fame Bar | Flamingos | GNS | Gregs Place | Gumtree Pub | H2O Bar | Harleys | Hello Bar | Hollywoods | Hooties Cafe Bar | Jam Bar | Jolly Roger | Just Blue | Kings Arms | Kool Pool Bar | Liquid | Lush | Malibu Beach Pool Bar | Marios | Mas y Mas | Memories | Metro Club | Mojos | No Name Bar | One More Bar | Origin Bar | Passion | Pegasus | Point One | Poison | Ronnies Bar | Rumours | Savas | Seva | Slammers | Sportsman | Starlight | Status | Stone Roses | Sugar Nightclub | Sunset Bar | Taboo | Tango Bar | Tattoo | The Bar Pub | The Jam Bar | The Pussy Cat | The Quayside | The Rok | The Sports Bar | The Two Johnnies | Toxic | Trojan Horse | Tropicana | Ultra Marine | Wild Rose | Woodpecker Bar | Zoom |