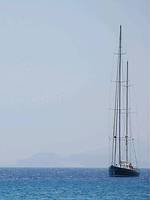 Kardamena Reviews
---
Places to Visit
---
Kos Guide


Blue Lagoon Pool Bar

(Bars in Kardamena)

10/10
Sharlene S

Hi all

I went Blue Lagoon everyday for 2 weeks it is wicked and Chris the guy who owns it is wicked 2 If and when you go Kos make sure you stop by!!!!!!!!
Kelly

Blue lagoon is wkd!

Went ea evryday n met ldsa wkd ppl ther!

Miss 'The Pest'! Hehe. Wt a ledge!

xx
Joe H

Nicest pool in kardemena kos, went there every day 4 2 weeks between the 25th june - 9th july. Chris is a top geeza behind da bar. Check out my white 59-50 hat behind da bar! enjoyed my breakfast there every morning, helped me survive the drinkin! cudnt get enough large cokes in the iced cooled glasses. Had a pool at my appartments but prefered to take the walk in the mornings to this one!
Lydon S

We went to this pool everyday(16-24 july '05)... Christopher the guy who worked here was quality!!!

going back in september!

if u went here between this time u may recognise me n my friends

email me n let me no what u thoguth of kos if u want

Lydon
Rosh N

We stayed in the aprtments opposite, we loved this pool, got the best tan and meet most people there who were the PR's. Shame about the lizard that was everywhere! Missing the 'Excuse me' lads!!!! Love rosh, cat, kristy and jen!!! rosh_n18@hotmail.com
Laura-diane
We stayed in Kaloxenia apartments directly opposite the Blue Lagoon, big hello to John & Pedro!!!!!!! Lots of laughs around the pool, and you can't beat the barbeque on a wednesday night!!!!

Starlight Massive!
Sarah S
nice place but i preferred it in the elga pool(opposite) theres alot of friendly people about and me and my mates spent all our time there.
Joanne D
We sunbathed there everyday for 2 weeks and got a great tan, the pool is the best I used while I was there. Great, friendly service and all for just 6 euros.
Nikki
Just got back from Kos less than a week ago, had a brilliant time! Went to the Blue Lagoon pool everyday it was a great, wish we were there, instead of being at home!Missing everyone we met especially the 18 Bradford boys,thanks for a good holiday!
Mark H
george is still running it..is he the tanned bloke pretty tall like well if it is he is still there just come back from 2weeks there (12th-27th july)
Jacqui R
Please help! Visited in May 2003 FAB FAB FAB. Heard a song being played at the pool. Asked Richard (who works there) what it was called and he said it was "Can't Stop". I've forgotten who the artist was. Does anyone know as I want to buy it.
Lisa W
The pool was really nice and a good size. Good number of sun beds, showers, changing rooms and toilets. Great location as our apartments (Kaloxenia) were literally opposite and about 5 mins if that into town! The charge has now gone up to 6 Euros a day. Make sure u use the credit up each day tho as u can't carry it over! Snacks good but mainly consist of burgers and toasties. Not allowed to bring in own food or drinks and water there is a bit of a rip! Agree that is over-run with northerners but not a prob, we're all there for a laugh after all!
Can U Help?
Andrew L
I am off to kos in August, can anybody tell me if George still runs the Blue lagoon.
Also how much is the beer in the town square.
Cheers Andy & Caroline
Paolo B
mighty fine all round!
Emma N
This is a great pool as is just round the corner from the Varkas Studios, so only a 2 minute walk in the mornings. The 5 Euro charge for the use of the sunbeds was a good idea because you could use it as credit for food or drinks from the bar. The music was good and it was really chilled out at around 6pm. Sometimes it did get very busy in the afternoon, and the pool got over crowded with huge groups of lads playing volley ball, making it difficult to have a swim. But other than that, a great place to get your sun tan!
Rex B
Great pool, the beach may have sand and views of the landscape but the Blue Lagoon has plenty of 'twin peaks' to keep you interested. You can sit and admire the views for 5 Euros a day and you can use that behind the bar to get food and drinks. Music is played all day and the only spoiling factor to an otherwise excellent pool was the number of loud Northerners.
| | |
| --- | --- |
| Search for Blue Lagoon Pool Bar in all of JustKos & the Messageboard | |
More Bars in Kardamena...

5th Avenue | Adams Bar | Atlantis | Aussie Bar | Bamboozers | Bar 1960 | Bernies | Best Seller Cocktail Bar | Big Ben Bar | Billys Bar | Black Magic | Blue Lagoon Pool Bar | Bonkers | Brewers Droop | Bridge Bar | Brothers Bar | Bubbles Pool Bar | Buddies | Calypso Bar | Carnival Bar | Castle Bar | Cheeky Monkeys | Cheers Bar | Chilli Peppers | Chris Bar | Club 69 | Cobblers | Cocktails and Dreams | Corner Bar | Crackers | Crazy Horse | Crossroads | Cult of Rock | Dave and Ellens Bar | Downtown | El Tels | Enigma | Expose | Fame Bar | Flamingos | GNS | Gregs Place | Gumtree Pub | H2O Bar | Harleys | Hello Bar | Hollywoods | Hooties Cafe Bar | Jam Bar | Jolly Roger | Just Blue | Kings Arms | Kool Pool Bar | Liquid | Lush | Malibu Beach Pool Bar | Marios | Mas y Mas | Memories | Metro Club | Mojos | No Name Bar | One More Bar | Origin Bar | Passion | Pegasus | Point One | Poison | Ronnies Bar | Rumours | Savas | Seva | Slammers | Sportsman | Starlight | Status | Stone Roses | Sugar Nightclub | Sunset Bar | Taboo | Tango Bar | Tattoo | The Bar Pub | The Jam Bar | The Pussy Cat | The Quayside | The Rok | The Sports Bar | The Two Johnnies | Toxic | Trojan Horse | Tropicana | Ultra Marine | Wild Rose | Woodpecker Bar | Zoom |