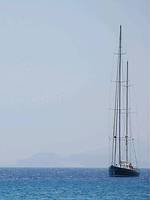 Kardamena Reviews
---
Places to Visit
---
Kos Guide



Steph F

only time i went in was on mondays for pure temptation n it was wicked, the prs were gd the dj was brill, i loved it. i miss it loads. kenny u were mint . am sorry i dint get to say bye to ya! hope ya bk next year with pure temptation. i will look forward to it. am bk next year. luv ya steph xxxx (the crazy 1 who had bday at metro)
Kerry B

This place cracked me up!
Lora B
hi!!! got back from holiday in kos that ended a week ago! Loved the people at zoom, paid npothing everynight we went there coz my ate got friendly with the owner and his twin harris(Hi from zoe!) I just wanted to say chris, the doorman who is such a lovely guy and also a gorgeous josh hartnett look alike is the only person i came away frm holiday wishin i'd tlkd 2 mor!! so if u cme on here chris.....hi!!
Kate
went here on a night out with our kosmar reps on a monday... free bar was gr8!! met a guy called andy here ... wanted me to go to status with him but none of my m8s wanted to go, sowwy about that babe. really wanna get in contact with u!!! x
Kayleigh M
was sooooooooo pissed i just cant remember it! but apparantly it was great!!! lol!

Sheffield B
In the first week in Sept we had the 10 ltr fishbowl from behind the bar and were completely plastered after only half of it. We offered it to the rest of the club and i cant remember getting home that night. Apparently someone else staying at Ino helped me to bed. I would like to thank that person as i've had a blackout and cant remember eff all. I woke up very confused with a banging headache.
The tunes in this club were ok but its just not busy enough.
Tisha
A nice li bar playin some great tunes, mostly RnB earlier and some funky house later if thats your thang! only complaint it takes 2 long 2 get busy but the bar staff are great, big hello 2 darren 1 of the barmen who was great fun and a laugh, TOP BAR!!

tisha (shortie), Sara and Tonia
Laura M
hey rab member us the 2 scottish chics who were on ur moped? thanks for a gr8 hol see u nxt yr xx
Nicola M
2 years we've been going to zoom and 2002 was the best, "yo man" to DJ Nick and Mike the barman. Top music, atmosphere and great foam parties. See you in July.
Samantha H
once the party starts it dont stop the foam parties are brilliant
| | |
| --- | --- |
| Search for Zoom in all of JustKos & the Messageboard | |
More Bars in Kardamena...

5th Avenue | Adams Bar | Atlantis | Aussie Bar | Bamboozers | Bar 1960 | Bernies | Best Seller Cocktail Bar | Big Ben Bar | Billys Bar | Black Magic | Blue Lagoon Pool Bar | Bonkers | Brewers Droop | Bridge Bar | Brothers Bar | Bubbles Pool Bar | Buddies | Calypso Bar | Carnival Bar | Castle Bar | Cheeky Monkeys | Cheers Bar | Chilli Peppers | Chris Bar | Club 69 | Cobblers | Cocktails and Dreams | Corner Bar | Crackers | Crazy Horse | Crossroads | Cult of Rock | Dave and Ellens Bar | Downtown | El Tels | Enigma | Expose | Fame Bar | Flamingos | GNS | Gregs Place | Gumtree Pub | H2O Bar | Harleys | Hello Bar | Hollywoods | Hooties Cafe Bar | Jam Bar | Jolly Roger | Just Blue | Kings Arms | Kool Pool Bar | Liquid | Lush | Malibu Beach Pool Bar | Marios | Mas y Mas | Memories | Metro Club | Mojos | No Name Bar | One More Bar | Origin Bar | Passion | Pegasus | Point One | Poison | Ronnies Bar | Rumours | Savas | Seva | Slammers | Sportsman | Starlight | Status | Stone Roses | Sugar Nightclub | Sunset Bar | Taboo | Tango Bar | Tattoo | The Bar Pub | The Jam Bar | The Pussy Cat | The Quayside | The Rok | The Sports Bar | The Two Johnnies | Toxic | Trojan Horse | Tropicana | Ultra Marine | Wild Rose | Woodpecker Bar | Zoom |