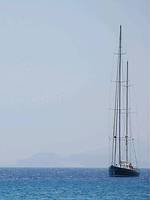 Kardamena Reviews
---
Places to Visit
---
Kos Guide


Gumtree Pub

(Bars in Kardamena)

Anna and mike B

hiya this is welsh anna and mike hope your doing fine and hope to see you again next year had a lovely holiday in june and is marie still doing her lovely chilli and nachos i hope kieran and mrs are doing okay and hows rab kebab hope to see u soon anna and welsh mike x
Graeme G

I hope to make it there one day, soon
10/10
Mark G
now then you aussie t--t hope you and marie are all good, what happened with the ashes lol lol had a fab time with you all last sept, is pj still alive lol lol lol hope to see you all again some time love mark and nikki the number one bowler www.patcc.co.uk x x x
10/10
Zoe B

Love the GumTree pub, wicked place to chill out on the deck with a beer. The staff are really friendly and the food is excellent too, try the Nachos Grande Yummmmmmmmmmmmmm.

Excellent location too, right on the beach !
Gary L
simon and marie r just fab, we always make a beeline 2 see them every year great bar, great location,great hosts.See you on the 2nd aug simon and marie, all our best sue & gary & charlie 10/10
10/10
Adi M
Well what can I say probably the cheapest pint in kardamena, Hutch and Marie are very welcoming and do their best to keep eveyone happy. Right on the main beach serving all kinds of snacks at very resonable prices. they have a pool table, Nitendo Wii all sky sports etc, Oh did I say a cheap pint 2 Euro so not bad at all, go in and try it you wont be dissapointed, just mention Adi when you see Hutch or Marie and you might get somthing special.
| | |
| --- | --- |
| Search for Gumtree Pub in all of JustKos & the Messageboard | |
More Bars in Kardamena...

5th Avenue | Adams Bar | Atlantis | Aussie Bar | Bamboozers | Bar 1960 | Bernies | Best Seller Cocktail Bar | Big Ben Bar | Billys Bar | Black Magic | Blue Lagoon Pool Bar | Bonkers | Brewers Droop | Bridge Bar | Brothers Bar | Bubbles Pool Bar | Buddies | Calypso Bar | Carnival Bar | Castle Bar | Cheeky Monkeys | Cheers Bar | Chilli Peppers | Chris Bar | Club 69 | Cobblers | Cocktails and Dreams | Corner Bar | Crackers | Crazy Horse | Crossroads | Cult of Rock | Dave and Ellens Bar | Downtown | El Tels | Enigma | Expose | Fame Bar | Flamingos | GNS | Gregs Place | Gumtree Pub | H2O Bar | Harleys | Hello Bar | Hollywoods | Hooties Cafe Bar | Jam Bar | Jolly Roger | Just Blue | Kings Arms | Kool Pool Bar | Liquid | Lush | Malibu Beach Pool Bar | Marios | Mas y Mas | Memories | Metro Club | Mojos | No Name Bar | One More Bar | Origin Bar | Passion | Pegasus | Point One | Poison | Ronnies Bar | Rumours | Savas | Seva | Slammers | Sportsman | Starlight | Status | Stone Roses | Sugar Nightclub | Sunset Bar | Taboo | Tango Bar | Tattoo | The Bar Pub | The Jam Bar | The Pussy Cat | The Quayside | The Rok | The Sports Bar | The Two Johnnies | Toxic | Trojan Horse | Tropicana | Ultra Marine | Wild Rose | Woodpecker Bar | Zoom |