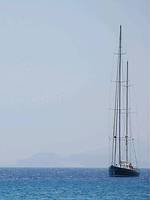 Kardamena Reviews
---
Places to Visit
---
Kos Guide


Expose

(Bars in Kardamena)

Lucie

we spent the first few hours of evry night here

loved it...PLATINUM and DANIELLE :)

and of corse GEORGE us brummue babes love you george
10/10
Hayley B

Expose what can i say. We loved you.

Had an absolutley wicked time and you introduced us to cherry bakewells. (only good in Expose)

Helen, Si, dan, kev and everyone miss you.

Me and lou are coming back out 14th of May next year. Cant wait

See you at Pure temp 27th of October

Love Hayleyhotpants
10/10
Joanna S

One of Kardamenas best bars by far!!!! yes u no!!! Big hello to Pol, Nikos, Si, Kev, Danny, Sam n eveyone else still working there this year!! Pol, cant come back to see everyone in oct as my car broke so I had to spend pennies on a new one!! keep in touch this winter, e-mail: stui_jo@hotmail.com see you all next summer at some point...luv messy jo xxx
10/10
Sharlene S

Xpose is the best bar EVER, me and the girls went there nearly everynight. Its non-stop laughter and free shots.,can't wait to see Simon, Rory, Pj, Kevin, Sam and Declan again
Elaine C

Just like to say hi to the sexiest boy in kos Declan your the best missing that smiling face your sooooo cute have a fab summer and Corie will keep me updated hope to see you again late summer, you made an older woman very happy!!!!!!! take care babes keep dancing - sexy boy - love Elaine xxxx
Helen F
I have to say that xpose bar is THE BEST place in Kardamena. I miss that place so much and the boys are by far the nicest people i have ever met. Miss then loads, especially PJ, Dec and Si. So strange that we all grew up in the same area! Can't wait to go back next year, maybe even work ou there. If anybody reading this is about to go out there, they have to go to Xpose and say hi to them from the Epsom girls. xx
Baby S

Hey Guys, never acutally got a drink here apart from wen kev draged us in once, but i did use to come in everynite to get ma hug and kiss of P.J and a hug off Si!

Miss you guys loads hi to P.J, Si, Nick, Rorybean, Captin (when he did work there), Kev, Sam, hope ill run into yas again especilly rory seens as ya only live bout 15mins away haha


luv yas
x-x-x-x-x-x-x-x
Claire

amazing bar best workers by far with a few exceptions

pj - always makes ya feel better no matter home s**tty ya feel.
si - so so so cute.
dec - best irish man on the island.
sam - great barman.
nick - best hugs ever.
kev - the most amazin eyes in the world.
rory - best barman/ flareman on the island.

Rebecca R

Expose made my holiday ecspecially Declan love him so much, love to see you again miss you so much. Captain well he's just captain know him from back home. Cant wait to work out there next year finally expose is the best you MUST go there.
Laura P

boys boys boys!!!!!!!!!!!!!!!!!!!!!!

we loved xpose, defo one of theeeee best bars down bar street. nicest guys in the world. simon, sam, pj, and of course rory a big thank you to you all for entertaining us many a nite!!!

pj hope you carrots (erm.... sausages are still cooking well on the fryin pan) heehee.

wow i miss that place so much, didnt realise how crap i would feel when i get home!

love you all

laura (marnies mate)

xxxx

ps, got some great photos!!!!!!!!!!!!!!

Katie A

hey hey! been bak a week now! so sad to be home.....this bar really is the best bar in bar street...music is wicked x bar guys are wicked they're all gorgous the lot of them , really nice guys (sam,pj,simon) The pr's are awsome especially declan he is the coolest guy ever and hes irish.It was our second holiday in 6 weeks love it soooooooooooooooooooo much so they all had a big shock when me n shell turned up.essex galls were bak he he .any way if ya goin kardamena go xpose , you wont be disapointed !were goin next yr to work ,cant wait to see you guys ...take care!

kate n shell

mwah xxx

kate (left) shell (right)

Kelly M

well what can i say........................ we loved this bar, mainly coz of the guys who worked there!!!! we always got there after the music had stopped but the entertainment was never ending!!!!!

even if you go there just for sam, who has to be the best looking man on the planet...... sam many a fantasy is about you, keep doing what your doing coz you made everynight there a blast..... sambucca on tap and the captain specials, hands down the best cocktail we had!!!!!

thanks for so many laughs, just can't wait to get the pictures developed!!!!!

hope to see you again next year or even september, planning another trip there, hope it works out ha ha ha

kelly x

Emma H

Wicked Bar - Nice and fresh! Although you can order the same cocktail and get 3 different types of it in one night lol not quite sure what was going on there but hey - its all alcohol!

The workers were great, Big hello to Captain, Lee, Sam and Declan you funky Groover - Hope your Knee gets better soon!

your all wicked

Emma x
Janieg
Under new ownership this bar is 100% better than last year spent more time in there than any other bar and can't wait to go back
Charlie B

Big up to Justin, Simon, Nayla, Michella & Jenna who worked there through out the season!!

C xxx
Lisa-marie K

OMG!!!!!! We spent like EVERYDAY here dancing on the bar & getting free shots! Met some great people here too which will never been forgotten!

Also, hi to mark! Bless ya, you really made us laugh & was the worst pa ever! ha ha!
| | |
| --- | --- |
| Search for Expose in all of JustKos & the Messageboard | |
More Bars in Kardamena...

5th Avenue | Adams Bar | Atlantis | Aussie Bar | Bamboozers | Bar 1960 | Bernies | Best Seller Cocktail Bar | Big Ben Bar | Billys Bar | Black Magic | Blue Lagoon Pool Bar | Bonkers | Brewers Droop | Bridge Bar | Brothers Bar | Bubbles Pool Bar | Buddies | Calypso Bar | Carnival Bar | Castle Bar | Cheeky Monkeys | Cheers Bar | Chilli Peppers | Chris Bar | Club 69 | Cobblers | Cocktails and Dreams | Corner Bar | Crackers | Crazy Horse | Crossroads | Cult of Rock | Dave and Ellens Bar | Downtown | El Tels | Enigma | Expose | Fame Bar | Flamingos | GNS | Gregs Place | Gumtree Pub | H2O Bar | Harleys | Hello Bar | Hollywoods | Hooties Cafe Bar | Jam Bar | Jolly Roger | Just Blue | Kings Arms | Kool Pool Bar | Liquid | Lush | Malibu Beach Pool Bar | Marios | Mas y Mas | Memories | Metro Club | Mojos | No Name Bar | One More Bar | Origin Bar | Passion | Pegasus | Point One | Poison | Ronnies Bar | Rumours | Savas | Seva | Slammers | Sportsman | Starlight | Status | Stone Roses | Sugar Nightclub | Sunset Bar | Taboo | Tango Bar | Tattoo | The Bar Pub | The Jam Bar | The Pussy Cat | The Quayside | The Rok | The Sports Bar | The Two Johnnies | Toxic | Trojan Horse | Tropicana | Ultra Marine | Wild Rose | Woodpecker Bar | Zoom |