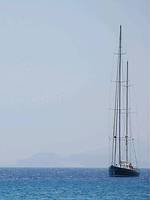 Kardamena Reviews
---
Places to Visit
---
Kos Guide


Trojan Horse

(Bars in Kardamena)

10/10
Michael M
HELLO EVERYONE!!!! hope everyone is well, just got back from kademena, not stayin for the summer coz trojan is shut. boo!!! saw george, paris and stam though. anyone who wants to get in touch get me on facebook, michael jackson. its the pic with the stupid tash. get in touch, would be nice to catch up. lots of love and mythos, jacko xxx xxx xxx
Chris P

Good Place to start the night as it was on our door step... Got fish bowls here every nite to get us started and we now hold the recorld for drinking 9litres of cocktail in 16secs between 7 of us
Rachael B

Hey up wacko jacko its rach here. hope your keeping ok, gutted you cant get mythos eh? hope your keeping hold of the spiderman mask!! you know the stress we went through trying to find it on your birthday night!!!!
Steph F

hey guys it steph.

hi george how are you? miss greece loads cnt wait for next year. jacko dwayne n nikki hope you are all ok. jacko if you read this get in touch will ya. hope to see you all next year . luv steph
Luke S

trojan horse best pub in kardemena f**king loved the place went there everyday for my 2 week holiday absolutely amazing good service nice friendly atmosphere i ran outta money the last day but jacko top bloke helped me out brought me a few drinks just hope hes there next year so i can repay reccomend it to anyone go to kos make sure you go to trojan horse definately going back next year see you out there trojan horse remember
Kait P

really good vibe in here. One of the PRs gave us a great tip for a guy at mad... well it made us smile anyway when he hadnt got a clue what my mate was on with when she shouted "You come to my bar, you drink my shots, you sick in my shoes". Go there if your on your way. Nice sparkly drinking.
Laura H

Hello Trojan Horse, hope u'r good, Suzi, Ceri and Jacko, missin u loads! Bloody loved the place so we are defo coming back next year, so u lot better be out there, if u no like.... U swim Turkey!! oh and Suze..... E E N, O W E!!!!!!

Luv u lots, Taffy Girls(Laura & Sara) xxx
Amber F
grey, you little f**k, can't beleive you let me down last minute! very sad you won't be out for the season, hopefully i'll see you if you come on holiday, gems probably coming for a hol... maybe you could come at the same time.... all the best with uni and everything....

amber xxx
Graham C
worked here from 21st july till end of season so wont be biased but the guys who work there are f**kin brilliant, really friendly and helped make my first but not last(by a mile) season in kardamena excellent!!! thanks a lot to stam,nicoletta,irene,arania beautiful arania lol and the rest of the locals that made regualr appearances and became good friends! c all you guys next year , same place same time? happy hour 9-11 lol, real spirits n free shots, u know y? cos i'll make sure everybodies happy!!! 2005 comin right up, get yourselves ready for a party

Stu O
went here every night for my 2 week holiday,the dj is the best, if you want real indie n rock music go here. best cocktails provided by paris himself, chilled atmosphere aswell but graham can f**kin make it mad in there if u want him to, just ask, nicely, or he'll slap your a**e (youll probably like it though), newly acquired mascot doby is the cutest little puppy.next year you might be lucky enough to get your face on the wall of shame with him, dont give him wkd or its the wall of shame instead!!!! loved it loads stu n kat
Suzi
This is the best bar in the whole of Kardamena. Definetly worth a visit!!! The Best staff & best cocktails ever!!!

Hello to George, Paris & Yianni. Graham 'The Trojan King' if your reading this you better text me or there will be hell to pay, he he he. Great summer thank you all Suzi 'The Trojanette'
Craig M
Really really good bar!! relaxed, good music and amazin offers! shame they have taht wee ginger PR! haha kidin heard he's a Stallion! GO THERE!!
Helena S
Hi Graham, just wanted to say, your orgasms are amazing,...........
nicest cocktails in kardamena they were!!

love your common birds Helena and Louise! xx
| | |
| --- | --- |
| Search for Trojan Horse in all of JustKos & the Messageboard | |
More Bars in Kardamena...

5th Avenue | Adams Bar | Atlantis | Aussie Bar | Bamboozers | Bar 1960 | Bernies | Best Seller Cocktail Bar | Big Ben Bar | Billys Bar | Black Magic | Blue Lagoon Pool Bar | Bonkers | Brewers Droop | Bridge Bar | Brothers Bar | Bubbles Pool Bar | Buddies | Calypso Bar | Carnival Bar | Castle Bar | Cheeky Monkeys | Cheers Bar | Chilli Peppers | Chris Bar | Club 69 | Cobblers | Cocktails and Dreams | Corner Bar | Crackers | Crazy Horse | Crossroads | Cult of Rock | Dave and Ellens Bar | Downtown | El Tels | Enigma | Expose | Fame Bar | Flamingos | GNS | Gregs Place | Gumtree Pub | H2O Bar | Harleys | Hello Bar | Hollywoods | Hooties Cafe Bar | Jam Bar | Jolly Roger | Just Blue | Kings Arms | Kool Pool Bar | Liquid | Lush | Malibu Beach Pool Bar | Marios | Mas y Mas | Memories | Metro Club | Mojos | No Name Bar | One More Bar | Origin Bar | Passion | Pegasus | Point One | Poison | Ronnies Bar | Rumours | Savas | Seva | Slammers | Sportsman | Starlight | Status | Stone Roses | Sugar Nightclub | Sunset Bar | Taboo | Tango Bar | Tattoo | The Bar Pub | The Jam Bar | The Pussy Cat | The Quayside | The Rok | The Sports Bar | The Two Johnnies | Toxic | Trojan Horse | Tropicana | Ultra Marine | Wild Rose | Woodpecker Bar | Zoom |