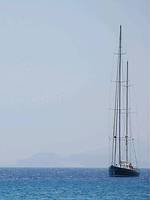 Kardamena Reviews
---
Places to Visit
---
Kos Guide


Origin Bar

(Bars in Kardamena)

Fiona M
can anyone help me, we are going to stay at origin appartments in june and would like to know if the pool is onsite or miles down the road.lol
Katie A

origin bar is wicked....the night would be down bar street til bout 2 x the status or starlight,sever,then end up in origin bar bout 6!lovin origin bar! most people are wrecked by the time they get in ther mind but ya gotta check this bar out! its 24 hour ya have too.sams great behind the bar...does it mainly all on his own :( but he can handle it lol)

Have a great rest of season guys see you soon

mwah xxx

kate n shell

( left - right) declan awsome guy, shell,me , adey from the bands bar
Sarah C

Hey, just got back from kos on thurs mornin stayed above the origin bar, had a wicked time especially as the bar was open 24 hours which is always a good thing!!

Hi cookie shame didnt get to say bye just remeber to stay away from any BUNNY BOILERS!!! Hi to martin our little midget muscle man!!!

Hope you all have a wicked season take caere, thanks for a fun week

Loadsa hug

Sarah,Clair and Leila ( Bristol Birds )
Sarah C

Hi ya, just back from kos this mornin stayed at the apartments above the Origin Bar, is a wicked bar with good music, all the staff are really nice plus its open 24 hours which is always a bonas, hey cookie shame didnt get to say bye just remember to stay away from any bunny boilers and a big hey to little martin, hope you all have a wicked season, take care thanks for a fab week!!!

Loadsa love Sarah, Clair and Leila (Bristol Birds)

Claire

Hey we came hear in September 2005, sent all my time hear was awesome! hi to costas, cookie, james, shell an linzi hope u guys will all be there is june because we r makin a come back haha for 2 weeks this time! dont worrie we will try not to drink all of the ROXOFFS specially since cookie told us wots in it haha! Dont worrie costas im sure ill end up mopin the floor again for u an caz will brush it seems fun wen ya drunk haha we comin on the 7th june so if anyone else is goin then give us an email who knows we will prob end up talkin to after the fish bowl haha! babydugan@hotmail.co.uk

x0x0x
Mimi :

This has to be the best bar in Kos. You go in there after status and jus chill. All the workers are in there and Michelle behind the bar!Love her to pieces, met her da ova week,such a gr8 gal!Neway be bk in Kos nxt year 2 c every1 i met an hopefully some1 will give me a job. Costa ure a legend.
Steph F

hey origin crew,

my baby michelle, lindsay, cute cookie, n the 1 n only sexy costas.

hey u all it steph how are you all guys a think am deffo bk next year so be ready for me lol. michelle i hope you ok girl missin u loads get in touch when you can. might see you at the reunion when i can get my money sorted, love you all xx

Claire D

hey costas, shell and james! u guys are awsome u really made the holiday! costas i think i spent more time in ur hotel that my own if not the bar the actuall hotel and even in the bloody pool lol ! this is the place to go in kos i swear these no place better! i ment the best people ever there. darren, mark, wez, gaz, farmer jo, tony, brad, mark, brett, rich, cookie, stu, dave, ian, kyle, shell, james, and not forgettin costas him self the man that made it posable! i will defo be back next year and i hope my moppin job is still the costas n carolines brushin haha

see you guys soon i hope

love and miss u all so much

love the best scouser u will ever meet (claire)

xxx
Caroline D

heres sum pics 4 ne1 who knew us
Caroline D

hiya guys its the scousers me n claire loved this place we neva left hiya costas,cookie,james,shell n lindsey miss u all guys we also miss the doctor pepper drop shots and the fish bowls yum yum but beware guys because we are coming bk next year yey dont worry costas we will still mop and brush your floor i wanna say hi agen to every1 we met that week 2 like the essex lads,brett kyle n dat crew, uncle gaz n wezley,james , n every1 else we miss you

Lisa W
:

well what can i say, origin is the best place to be after hours. yassoo tracy, jamie, lisa, mark, jimbo, marcus, and costa. we stayed here for 2 weeks in junbe and july and it was excellent. i miss u lot so much and can't wait to be working with you next year. dr pepper drop shots here we come.

seva was s**t origin is definatley the place to go, everyone is friendly, the music is good and all the workers come back to origin because its such a laugh. to anyone who experiences kos next year stay at origin its the bollocks.

love ya all loads love lisa x x x x x x x
Helen F

woooo, was great, so good wakin up in the mornin and gettin a sex on the beach. funniest thing was when oliver fell off the 25ft balcony outside on to the ping pong table.LEGEND!!!1000 euros please hahahahahaha
Sarah C

Hey Joe check you out on t'internet!

Didn't go in this bar as much as we should have done always got side tracked by the Seva !
Joe T
yes costa hows life mate.joe here [first choice]hpe all is good.still think u guys are the best.hope to c u all soon joe
Annnnna
yassou sexy lady and sexy boy (jonny) yeah u cass jonny told me u were on here young lady. hope everyone's ok, missin u all loads. remember newcastle 4 my 21st end of march tell all the anal crew 4 me. kos this yr?? u n nick better b there all summer, me and jonny will be there after our exams middle of june.give lou n taylor a kiss 4 me, and nick of course. ring me soon, love ya bon x x x x anal anyone?! x x x
Cassie
hiya jonny,hope ur good honey,my mobile broke over christmas so lost your number but give me or lou a call soon it would be good to see you.anal anal anal,love cassie xxxxx
Jonny
Yassou Cassie, good to hear from ya. When we gonna go out for a few drinks then?! Back in London from Monday, have to organise something, maybe with the king of anal himself if he's over. Hope you're all gud babes,

Jonny x.
Cassie M
origin was the best place to be all summer,was there for five months and ended up in here without fail every night for a wine or two even when we could'nt see.thats right lee and katie just try and kill us.Annnna i knew i'd find you on this site,more fishbowl hats for you this summer young lady,and i think that sexy pr with the accessories was called jonny i heard he likes a bit of anal though.cant wait to see everyone at some point this summer hopefully costas will have me and lou's song by then but we,re still number 30 in greece.lots of love gamoto cassie
Jonny!
Excuse me Anna? Try 2 off PR you silly girl. Hope my job is being kept for me next summer, miss Origin terribly. I've even still got me ripped top complete with accessories tucked neatly away for next year lol.
Anna H
loved origin, best place to end the night, costa's katy and lee miss & love u all, even if u did keep serving me wine when i could n't see! yeah. can't wait 4 next summer, make sure nobody tries 2 claim our table, and keep the pink fishbowl 4 us! also loved your one off pr in the ripped origin top... what was his name again!? x x
Sam/clare
We loved this place, in fact we almost lived there - really good for the late night drinks after Status - and you could sit and have a decent conversation many a morning falling out the doors of Origin
Great friendly barstaff as well - Top Place
Clare F
We love Katie, we think she is a babe. Bestest bar maid on the island!!!!!!!!!! Big shout out to Gizmo!!!
| | |
| --- | --- |
| Search for Origin Bar in all of JustKos & the Messageboard | |
More Bars in Kardamena...

5th Avenue | Adams Bar | Atlantis | Aussie Bar | Bamboozers | Bar 1960 | Bernies | Best Seller Cocktail Bar | Big Ben Bar | Billys Bar | Black Magic | Blue Lagoon Pool Bar | Bonkers | Brewers Droop | Bridge Bar | Brothers Bar | Bubbles Pool Bar | Buddies | Calypso Bar | Carnival Bar | Castle Bar | Cheeky Monkeys | Cheers Bar | Chilli Peppers | Chris Bar | Club 69 | Cobblers | Cocktails and Dreams | Corner Bar | Crackers | Crazy Horse | Crossroads | Cult of Rock | Dave and Ellens Bar | Downtown | El Tels | Enigma | Expose | Fame Bar | Flamingos | GNS | Gregs Place | Gumtree Pub | H2O Bar | Harleys | Hello Bar | Hollywoods | Hooties Cafe Bar | Jam Bar | Jolly Roger | Just Blue | Kings Arms | Kool Pool Bar | Liquid | Lush | Malibu Beach Pool Bar | Marios | Mas y Mas | Memories | Metro Club | Mojos | No Name Bar | One More Bar | Origin Bar | Passion | Pegasus | Point One | Poison | Ronnies Bar | Rumours | Savas | Seva | Slammers | Sportsman | Starlight | Status | Stone Roses | Sugar Nightclub | Sunset Bar | Taboo | Tango Bar | Tattoo | The Bar Pub | The Jam Bar | The Pussy Cat | The Quayside | The Rok | The Sports Bar | The Two Johnnies | Toxic | Trojan Horse | Tropicana | Ultra Marine | Wild Rose | Woodpecker Bar | Zoom |