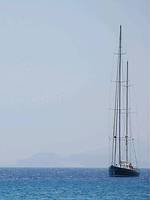 Kardamena Reviews
---
Places to Visit
---
Kos Guide


Malibu Beach Pool Bar

(Bars in Kardamena)

10/10
Linda H
Just been back last week to Malibu Beach bar for first time in 8 years. Not only are George and Tasos still there, they remembered us. It is exactly as we remembered, fantastic!!!! Anyone who goes to Kardamener Kos must go there. Hope to go again next year and every year just to see George and Tasos
Dave W

I have not been to Kardamena since 2007. I really enjoyed this bar and would like to know if it is still open. Has anyone been recently? Thanks
10/10
Kate S

Ive been out to Kos 3 times now and this year i went out for 3 weeks. my best mate and i spent nearly everyday at the malibu! i absolutely love george and tasos and cant wait to go bk there next yr! the malibu is a little walk to the east of kardamena but it is definately worth checkin out! they have a lovely pool and the beach is opposite! some of my best memories are at the malibu and we met some wicked ppl there aswell xx
10/10
Graeme S

malibu beach bar is one of the best bars in kardamena, geage & tasos are f**kin brilliant. we had an amazin time, and we met sum proper boss ppl there (u know who you are ). hope to see ya's all in aug for round 2! from the scouse lads & stumpy
10/10
Christine P

Many years ago i spent with my friends many hours with george sandra, thasos and their lovely family we were treated like their family ,we looked forward to our holidays in kardamena .I have many happy memories of my time spent there ones i will never forget.
10/10
Ange A

Fantastic bar, excellent music & great t-shirts!! we never used the pool but we would definatly like to when we come back. The bar is in a great position right opposite the beach.
Chris A

malibu beach bar was one of the best bars in kos. the music is great and george made me and my girlfriend very welcome. the beer is cheap and the food is great with free sun loungers and free pool great 10/10. going back 2007
Shez M

mailbu is a great place to chill out. and also to have a party i had my birthday here and it was wicked geoger is cool and so are the rest of the staff
Kate S

The malibu beach bar is gr8! george and tasos are great people and i would reccomend it to anyone going out to Kos! the music is really gd and their drinks a fantastic! the malibu really made my holiday!
Jayne B
Malibu Beach Bar is really nice - it's out of Kardamena main, towards the moutains and along the coastal road, a lovely walk of about 15 mins - they play good music and the bar is lovely with palm umbrellas. Food is good and they do great bacon and egg barm cakes! pool is clean and there are plenty of umbrellas and shade if it gets hot - never to busy it is spot on! just misses a baby pool..
| | |
| --- | --- |
| Search for Malibu Beach Pool Bar in all of JustKos & the Messageboard | |
More Bars in Kardamena...

5th Avenue | Adams Bar | Atlantis | Aussie Bar | Bamboozers | Bar 1960 | Bernies | Best Seller Cocktail Bar | Big Ben Bar | Billys Bar | Black Magic | Blue Lagoon Pool Bar | Bonkers | Brewers Droop | Bridge Bar | Brothers Bar | Bubbles Pool Bar | Buddies | Calypso Bar | Carnival Bar | Castle Bar | Cheeky Monkeys | Cheers Bar | Chilli Peppers | Chris Bar | Club 69 | Cobblers | Cocktails and Dreams | Corner Bar | Crackers | Crazy Horse | Crossroads | Cult of Rock | Dave and Ellens Bar | Downtown | El Tels | Enigma | Expose | Fame Bar | Flamingos | GNS | Gregs Place | Gumtree Pub | H2O Bar | Harleys | Hello Bar | Hollywoods | Hooties Cafe Bar | Jam Bar | Jolly Roger | Just Blue | Kings Arms | Kool Pool Bar | Liquid | Lush | Malibu Beach Pool Bar | Marios | Mas y Mas | Memories | Metro Club | Mojos | No Name Bar | One More Bar | Origin Bar | Passion | Pegasus | Point One | Poison | Ronnies Bar | Rumours | Savas | Seva | Slammers | Sportsman | Starlight | Status | Stone Roses | Sugar Nightclub | Sunset Bar | Taboo | Tango Bar | Tattoo | The Bar Pub | The Jam Bar | The Pussy Cat | The Quayside | The Rok | The Sports Bar | The Two Johnnies | Toxic | Trojan Horse | Tropicana | Ultra Marine | Wild Rose | Woodpecker Bar | Zoom |