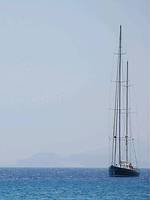 Kardamena Reviews
---
Places to Visit
---
Kos Guide


Mojos

(Bars in Kardamena)

Heather and kate
hi everyone just want to say thanks again for your hospitality peter and claire and maybe ron he he.i recommend this bar to anyone with taste! the wine is amazing and you cant visit kardamena without going to mojos it would be rude and wrong!!!!!!

see you in 5 weeks hope to also see anyone reading this message there too!xxxx
Ellie S

claire, sabastian, peter, ellie and matt
Alex W
Me and my family have just got back from Kardamena and while there we discovered this Bar well what can we say only that it was fantastic staff were all friendly and Pete was great you all made our holiday fab all of your drinks were delisious there was'nt any Pete made we did'nt like, we never sat in what we called the posh half we always sat at the bar on the stools so as we could have a good laugh with Pete can't wait to see you all again next year. Love to you all xxx.
Jack G

Claire, Pete, Herculies,Tasu, Sandra, and even Marinella, for a bit! You guys gave us a place that felt like home on an island we had never been to before. We knew all along you two were together. Thanks for giving us the best summer of our lives!!!
Ellie S

mojo's is one of the only upclass winebars in kardamena! with very good homebrand wine and classy decorative surroundings. its a cool place to hang out

n im claire's sister ... n im cool! the bar is situated right on the sea front with views of the harbour... (i sound like a tour guide!)

anyway miss you loads claire n peter

lots of love ellie xxx
Stephen M
Claire, What a babe , Cocktails Great , Hercules a good looking dog , Peter not bad, Great staff lovely surroundings, Organic wine excellent, although Ive left my bottle in Salisbury
Carol D
Once we discovered this gem we went every night for a glass of the organic wine from their own vineyards. Certainly didn't taste like your usual Greek wine. Great place, lovely and relaxing in very comfy seats. No pressure to enter like lots of other places.
Highly recommended.
PS: Bought some of their wine and brought it home - tasted just as good!
Gordon W
This quite a classy bar.
The staff are some of the nicest on the island, and their champagne cocktails are a speciality.
Dont forget to try their own wine(from their own vineyards), it's quite exceptional.
Chris B
Without doubt THE VERY BEST! Chris & Peter have to be two of the nicest guys on the island and they certainly know how to make you feel welcome.Don`t leave there without sampling at least one of their SCREAMING ORGASMS or BMW`S!
Good luck to both you guys, you certainly deserve it.
YAMAS
Chris & Bev
xxx
Tracey C
Just got home this morning and unpacked all the wine we brought back from here, it's fantastic stuff from their own vineyards and they really know how to make it!(so good there's no hangovers either!!)

The bar looks fantastic with its snazzy cream and black leather decor and theres a really friendly and chilled out atmosphere. The guys were great and you feel genuinely welcomed. Plus they make the best cocktails in resort.. perfect!!

Chris, hope you get some free drinks in Montreal with your new top and thanks to Peter, we missed the queues! We'll be in touch for more supplies once we've had a sampling party!!

(kiss kiss) Tracey & Jim
H20 M
nicest cocktail bar on the sea front, its just a nice place, bit suave, bit swish, posh if you like! lovely wine and you get nuts and ruffles with it, well sw**ky
Heather B
love this bar its clean and trendy has the best toilets in kardamena best staff and smashing owners.Love you guys claire,peter,hercules,geraldine,chris miss you guys ill ring you claire very soonxxx
Linda H
What a great bar, and how nice not to have any hassle as you walk by. The bar had a really sophisticated feel and decor to it, none of the cheap seating of other bars. The two brothers that own it were so friendly and really made you feel wlecome. We went in there every night of our holiday. The cocktails were fab, the beer quite cheap and the wine from their own vineyard was excellent, no wonder the restaurants were all after it!!. Please go there and support them as it is their first year of running the bar.
Kate B
i thought this bar was fantastic, it was the only place in kardamena that didn't have PR's outside offering all the same promotions as on bar street. i thought the staff Peter, Clare and Chris were fantastic, i definatley miss goin in there to start my night out, and i miss hercules the boxer dog :)
Smudge
really nice wine bar, and had the best white wine on the island. Nice and relaxing for that firat drink before hitting the bars
| | |
| --- | --- |
| Search for Mojos in all of JustKos & the Messageboard | |
More Bars in Kardamena...

5th Avenue | Adams Bar | Atlantis | Aussie Bar | Bamboozers | Bar 1960 | Bernies | Best Seller Cocktail Bar | Big Ben Bar | Billys Bar | Black Magic | Blue Lagoon Pool Bar | Bonkers | Brewers Droop | Bridge Bar | Brothers Bar | Bubbles Pool Bar | Buddies | Calypso Bar | Carnival Bar | Castle Bar | Cheeky Monkeys | Cheers Bar | Chilli Peppers | Chris Bar | Club 69 | Cobblers | Cocktails and Dreams | Corner Bar | Crackers | Crazy Horse | Crossroads | Cult of Rock | Dave and Ellens Bar | Downtown | El Tels | Enigma | Expose | Fame Bar | Flamingos | GNS | Gregs Place | Gumtree Pub | H2O Bar | Harleys | Hello Bar | Hollywoods | Hooties Cafe Bar | Jam Bar | Jolly Roger | Just Blue | Kings Arms | Kool Pool Bar | Liquid | Lush | Malibu Beach Pool Bar | Marios | Mas y Mas | Memories | Metro Club | Mojos | No Name Bar | One More Bar | Origin Bar | Passion | Pegasus | Point One | Poison | Ronnies Bar | Rumours | Savas | Seva | Slammers | Sportsman | Starlight | Status | Stone Roses | Sugar Nightclub | Sunset Bar | Taboo | Tango Bar | Tattoo | The Bar Pub | The Jam Bar | The Pussy Cat | The Quayside | The Rok | The Sports Bar | The Two Johnnies | Toxic | Trojan Horse | Tropicana | Ultra Marine | Wild Rose | Woodpecker Bar | Zoom |