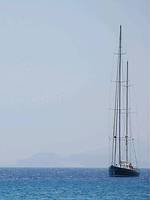 Kardamena Reviews
---
Places to Visit
---
Kos Guide


Passion

(Bars in Kardamena)

10/10
Michael M
yasoo!!! hey guys, made it home, still alive, just! hope you are ok, get in touch, jackoinfarsley@live.co.uk or facebook, michael jackson, the pic with the stupid tash. hopefully be back at end of season with the missus. lots of love and mythos, jacko xxx xxx xxx
Bestprever! B

leavin a comment here for you richard and jay !!

loved ur pub bet u guys are glad im home now

haha so ur pub aint losin buisness anymore

since i worked at the bar across from u n stole all the customers

o yeh jay whos the best pr ever MEEE !

c u next year n let the compition begin!!!
Steph F
hey to all the shipwreck crew, spin jack, sharron i love you, the 1 n only dags dave, it steph here, miss you all like mad, am comin bk next year to work i think n i want to see you all bk there. sharron you are a top pr u make me laugh, dags the best bar man for all the cocktails you made up, n jack the best dj. if you like DnB go to shipwreck n u will have a real buzz night i promise. love you all lots steph xxxx
Lauren B

This message is for the one n only dags dave......luv ya loads sweetie..gonna miss ya...and cant wait to see ya agen wen i get bak out there workin next year...

take it easy chick

lauren xxx
Adam P

The BEST Bar on the Street, Gaffa was the Wicked and the music was great, This bar made my holiday, I'd recommend it to anybody. If You like a bit of D&B, go to shipwrecked and the Gaffa will have pass the mic battle with you, Can't wait to get back next year!!!!!!!!!!!!!!!!!!!!!!!

AD 2005
Shell

Drum and Bass all night long!!!!!! And by far the best bar on the Island by far!!! Big shout out for Charmaine, Fiona and Tim the best PR's out there !!!!
Pete W

best bar on bar street, jess top babe music top
Hana L
bloody hell gem, its hana here!! missin u and greece like crazy, me and fen r guna come and see u for ur birthday! Great bar, great waitress, great bar/club opposite!! so gem get close to a aussie slammer?!!!!
Gemma J
Hi Gemma the waitress here, Im Missing you to Fen!!!! had anymore S on T B??? (you know what I mean)ha ha!!
England is cold and boring.

Craig were you with 7 mates??? Im trying to remember you
Fen
im missing you gemma like crazy!!!!! If you make it to Kos and go down bar street, make sure you make it to the end to see my great mate Gem and the lovely bar she works in!!! You most deff should check out metro too, which is directly opposite!!!
Craig S
Shipwreck was really modern inside, but the bonus of going in there was for the fab waitress gemma, she was why we went in, loved kos be back next yr
Jade B
THE PINK LADIES WERE GREAT BUY ONE GET ONE FREE with 4 free shots! THERE WAS ONLY 4 PEOPLE IN THE BAR MOST THE TIME ME AND ME 3 MATES,LOL, HOWEVER THE NITE WENT ON AND THE TOTAL CAME TO 7 COZ THE BOSSES CHILDREN CAME IN!!!ONLY JOKIN IT WAS PACKED ALL NITE LONG(WINK WINK)THE PR IS "WELL FIT" MY TALL WONKEY DONKEY PAVLOS PAUL AND IF U EVER READ THIS U NO HU I AM (the staff were top 2)!crazy monkey jadeybow!neway if u ever go Kardamena cheack it out and make sure whatever the time or the place smile and shake ur ass
| | |
| --- | --- |
| Search for Passion in all of JustKos & the Messageboard | |
More Bars in Kardamena...

5th Avenue | Adams Bar | Atlantis | Aussie Bar | Bamboozers | Bar 1960 | Bernies | Best Seller Cocktail Bar | Big Ben Bar | Billys Bar | Black Magic | Blue Lagoon Pool Bar | Bonkers | Brewers Droop | Bridge Bar | Brothers Bar | Bubbles Pool Bar | Buddies | Calypso Bar | Carnival Bar | Castle Bar | Cheeky Monkeys | Cheers Bar | Chilli Peppers | Chris Bar | Club 69 | Cobblers | Cocktails and Dreams | Corner Bar | Crackers | Crazy Horse | Crossroads | Cult of Rock | Dave and Ellens Bar | Downtown | El Tels | Enigma | Expose | Fame Bar | Flamingos | GNS | Gregs Place | Gumtree Pub | H2O Bar | Harleys | Hello Bar | Hollywoods | Hooties Cafe Bar | Jam Bar | Jolly Roger | Just Blue | Kings Arms | Kool Pool Bar | Liquid | Lush | Malibu Beach Pool Bar | Marios | Mas y Mas | Memories | Metro Club | Mojos | No Name Bar | One More Bar | Origin Bar | Passion | Pegasus | Point One | Poison | Ronnies Bar | Rumours | Savas | Seva | Slammers | Sportsman | Starlight | Status | Stone Roses | Sugar Nightclub | Sunset Bar | Taboo | Tango Bar | Tattoo | The Bar Pub | The Jam Bar | The Pussy Cat | The Quayside | The Rok | The Sports Bar | The Two Johnnies | Toxic | Trojan Horse | Tropicana | Ultra Marine | Wild Rose | Woodpecker Bar | Zoom |