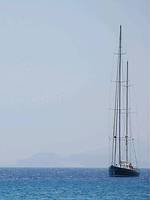 Kardamena Reviews
---
Places to Visit
---
Kos Guide


Hollywoods

(Bars in Kardamena)

Carly
The bar is pretty crap......and when we left seemed to be suffering a cockroach problem!! They dont have real malibu either some coconut rum imitation !

Although the PRs are great...especially Simon (oh and Ben and Joe are ok to...I guess

) but Simon is a legend....hope the socks are still going strong Simon!!!!

Lots of Love

Carly from Belinda Carlisle

p.s. CooCooKaaKaa
Amy H

The PR people were really nice and the bar was set outside, so it was cool, it was an ok bar to go for one.
Daniel F
An excellent bar!!! You should really try it!!!!!!

Charlie F

Hey to Alice, Ashley, "Mythos", Anthony, Gemma and Joey,

Had a fantastic time all week

. We arrived home in the UK this morning, I was one of the six people that kept coming in for the past week, practically every night - thats how good it is! ('Tenerefe? - Over there!')

Excellent bar and fantastic people. Just a shame the music had to end at 12, although that didn't tend to stop us!

Will definately be coming out again,

Charlie
Mark P

Well done Gemma you finially got me n the misses in for a drink! Only took you two weeks of trying! Shame bout the music the bar played, if they played slipknot we would have been in every night!
Claire B

Big heylo to joey, ben and jemma (and jemmas dog!)

Brilliant bar for that last stop in the way back to the hotel!!!

definatley call in on the guys!!!

hope ur all well, remember joey... stags quiz monday 9pm!!!!

loadsa luv and french knickers!

claire!!!
Essex L

hey i wondered if anyone knew stephan that worked at hollywood last year,i had his num but lost it and need to get in contact with him!if anyone could help me that would be great!cheers!x
Kassie C
HEY!!!!
Chris.....If you read this, i've got an ace pic of you!! haha, an if you wana see it, leave ya email addy or some way that i can get intouch with you, an ill send it you!
All i can say is...Ace bar! an we'll see ya next year, hopefully!!!
hope to hear from you!!!
love Kassie xx
Kate D
Hey, just got back from Kos about 3 wks ago n missin it like hell!
Hollywoods, is the best bar by far! cheap drinks, jo ur a legend, hope 2 c u all nxt yr!
music is really gud n pr's r gr8 but b wary ladees!
like the other girl said, chris babe, mite c u out their nxt year! ha!
Hey 2 stef, eggy, ste and debbie dean behind the bar! any jobs goin nxt year, let me know!
Kardamena baby!!!!!!!!!!!!!
loada snogs kate xxx (n kara n rach) mwah!
Andy D
This was our favourite place in Kardamena, all the PR's were really friendly, especially Rosie, Laura and Ian. Some nice Greek eye candy behind the bar too and was the cheapest place we found.

Definitely go there if you're staying in Kardamena.
Lucy L
This was by far one of the best bars in Kardamena, it was our first stop every night, lots of cocktails, shots etc etc, and really cheap. By the end of the week we used to have all our shots for free and Laura even ventured behind the bar! Walking up and down the stairs was a bit risky, with all these floaty skirts all the PR's had a right eyeful! The music was wicked loads of old hip hop,latest pop, r'n'b and some amazing bootlegs!
Sarah
Only went in on our last night! Wish we had gone in before hand! Music was great, really good cocktails!
Sam/clare
We Liked Hollywoods its a really nice bar and claean and out in the open so it was really cool. We especially loved Gaz who was not only gorgeous but a really nice bloke as well - well worth going in there


| | |
| --- | --- |
| Search for Hollywoods in all of JustKos & the Messageboard | |
More Bars in Kardamena...

5th Avenue | Adams Bar | Atlantis | Aussie Bar | Bamboozers | Bar 1960 | Bernies | Best Seller Cocktail Bar | Big Ben Bar | Billys Bar | Black Magic | Blue Lagoon Pool Bar | Bonkers | Brewers Droop | Bridge Bar | Brothers Bar | Bubbles Pool Bar | Buddies | Calypso Bar | Carnival Bar | Castle Bar | Cheeky Monkeys | Cheers Bar | Chilli Peppers | Chris Bar | Club 69 | Cobblers | Cocktails and Dreams | Corner Bar | Crackers | Crazy Horse | Crossroads | Cult of Rock | Dave and Ellens Bar | Downtown | El Tels | Enigma | Expose | Fame Bar | Flamingos | GNS | Gregs Place | Gumtree Pub | H2O Bar | Harleys | Hello Bar | Hollywoods | Hooties Cafe Bar | Jam Bar | Jolly Roger | Just Blue | Kings Arms | Kool Pool Bar | Liquid | Lush | Malibu Beach Pool Bar | Marios | Mas y Mas | Memories | Metro Club | Mojos | No Name Bar | One More Bar | Origin Bar | Passion | Pegasus | Point One | Poison | Ronnies Bar | Rumours | Savas | Seva | Slammers | Sportsman | Starlight | Status | Stone Roses | Sugar Nightclub | Sunset Bar | Taboo | Tango Bar | Tattoo | The Bar Pub | The Jam Bar | The Pussy Cat | The Quayside | The Rok | The Sports Bar | The Two Johnnies | Toxic | Trojan Horse | Tropicana | Ultra Marine | Wild Rose | Woodpecker Bar | Zoom |