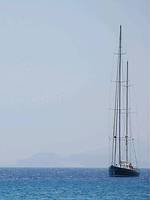 Kardamena Reviews
---
Places to Visit
---
Kos Guide


Brewers Droop

(Bars in Kardamena)

Natasha M

Well where do we start?. The films were amazin cause I picked them,hehe. The xbox must be the attraction, well it was was for the lads anyway. But ours was the lovely staff Chris,Kev(Big Bro), Sarah and Dan and the drink of course.

The day out to the waterpark was ace thanks for taking us their and being a laugh. Just shows how much they are nice people and we're glad we met them!!!

The highlight of my holiday was when I met my idol GARETH GATES by going in your bar. I got to agree with Chris, he's very good looking in person aswell as being on tele,hehe.

We'll definitly see you next year, we'll be spending most of the money in your bar again

.
Keith M
the best bar on the island u will not meet nicer people than chris dan sarah and dont forget BIG DAVE. Amelia says hello and get the XBOX warmed up
Des S
we spent every night of our 2 week holiday here if you want drinks at good prices, very friendly people big screen tv, x-box, this is the place for you .Kev,Chris, Dan and Sarah are mine hosts they are all genuine,Friendly people. Give Brewers a try and you wont go anywhere else!!. Yammas Guys!
Did

There's nothing bad that can be said about the Brewers. The people are the nicest you'll ever meet, not to mention a bit fit. They made my dad's birthday one he'll never forget, well most of it anyway! I can't wait to go back next year.
Beth W
I ment bar* By the way

Beth W
I think brewers droop was the best hotel i went into .. and my little brother definitely liked it for the playstation! it also served the best chocolate milkshake
Hazel B
wot a place to be drink there all the time when in kardamena go back every year staff are not to bad lol

will see you all 1st oct 2005 kuv ya all x x x x x
Dan H
WENT TO THE BREWERS DROOP MOST DAYS FOR A DRINK OR FANCY COCKTAIL WE FOUND ALL OF THE STAFF VERY VERY FRIENDLY AND HELPFULL,ALSO IT WAS GOOD FOR ME AS THEY HAD ALL THE FOOTBALL GAMES ON LIVE. DAN & KEELEY
Hayley M

Went with Hanna and as she said found it a couple of nights before we went home!Wish we had found it sooner because it was absolutely superb!The people were great, wonderful couple behind the bar, Kev and Chris!THEY ROCK!Such friendly people. Definitely the place to go, has an xbox, Tv screens and amazing cocktails at good prices! Relaxed atmosphere but plenty going on, loved it!!!Will definitely be coming back at some point in the future!!!!
Hanna M

absolutely brilliant! we only found this gorgeous bar 3 nights before we left, we were gutted not to find it earlier! friendliest people on the island, great atmosphere, really sad to say goodbye! you HAVE to go to this bar!
Steven L

looking forward to have a pint with you all... 1 of the football lads left his sunderland shirt for us to sign. see you soon...
Vickie W

New owners in last 6 weeks and great place to be. kids were on x-box, hubby watching sport on big screen, mum enjoying an nice cuppa and me - well the cocktails were good!! Be back again guys - thanks a bunch
Craig

top notch ! you cant fault this place me and my 12 mates stayed in kardamena for 2 weeks and we were regular patrons of this fine establishment (you can find th signed yellow a**enal strip on the wall!) . with the lowest prices around and the friendliest staff (especially kev !) big screen tvs with round the clock sports updates, an xbox and its open pretty much until you get chucked out!

kev, chris and dan we'll see you real soon

craig
Gary C

Great fun .Good company Great beer and huge tv football special brilliant
Dean A

this bar is so gd its unbeliveable i carnt w8 4 the new owners 2 staat running it this year sarah dan kev n chris sarah is my sis she is brillient and dan so make sure u stop by and buy a drink or2 it also has the biggist tv in kardamena to watch footy on so plz stop by. dean!!!!!!!!!!

p.s when my sis took me 2 kardamena i love i am an also going 2 miss my sis when she goes because she is going on wednesday
Jenna G
i assure you all kier lies its not 12 inches!!! he's a big goon!!!
Sam W
Belting bar - when we weren't on the beach, you could find us in here! It was like having our own personal cinema! The best films, the funniest owners (Andy & Kostas)and some of the cheapest ale in Kardamena! All they need is their own studios and they'll be sorted!
Sexy S
cant believe it, i came back to kos to see kier but hed left. youve broke my heart! please e-mail me so we can meet up! xxx
Sarah X
kier is the sexiest pr in kos!! i love him
Jim C
brilliant bar great music and films
costas and andraes are a great pair of guys who are always up for a laugh.
Andy P
Brewers Droop - what can you say, Andy and his brother are ace, great atmosphere, good prices and all the films and sports you could think of. We went June 2002 and 2003 and will definatley be going back!! Loved to have been there during Euro 2004!!
Helen W
Andy and Kostas run a wicked bar, hope to be back to see you soon x
Glyn C
My Big Fat Greek Pub.

Run by two great lads, from athens, Andy and Kosta and ably asssited by Kosta's wife Hara .If you like sport or films you will enjoy this friendly family run pub.

Good layout with several screens showing a variety of sport and films and great air conditioning which is very welcome after a day on the beach.

Looking forward to seeing them both again in June 2004.


L+h 2
Great prices v friendly staff. plays all the football games.
| | |
| --- | --- |
| Search for Brewers Droop in all of JustKos & the Messageboard | |
More Bars in Kardamena...

5th Avenue | Adams Bar | Atlantis | Aussie Bar | Bamboozers | Bar 1960 | Bernies | Best Seller Cocktail Bar | Big Ben Bar | Billys Bar | Black Magic | Blue Lagoon Pool Bar | Bonkers | Brewers Droop | Bridge Bar | Brothers Bar | Bubbles Pool Bar | Buddies | Calypso Bar | Carnival Bar | Castle Bar | Cheeky Monkeys | Cheers Bar | Chilli Peppers | Chris Bar | Club 69 | Cobblers | Cocktails and Dreams | Corner Bar | Crackers | Crazy Horse | Crossroads | Cult of Rock | Dave and Ellens Bar | Downtown | El Tels | Enigma | Expose | Fame Bar | Flamingos | GNS | Gregs Place | Gumtree Pub | H2O Bar | Harleys | Hello Bar | Hollywoods | Hooties Cafe Bar | Jam Bar | Jolly Roger | Just Blue | Kings Arms | Kool Pool Bar | Liquid | Lush | Malibu Beach Pool Bar | Marios | Mas y Mas | Memories | Metro Club | Mojos | No Name Bar | One More Bar | Origin Bar | Passion | Pegasus | Point One | Poison | Ronnies Bar | Rumours | Savas | Seva | Slammers | Sportsman | Starlight | Status | Stone Roses | Sugar Nightclub | Sunset Bar | Taboo | Tango Bar | Tattoo | The Bar Pub | The Jam Bar | The Pussy Cat | The Quayside | The Rok | The Sports Bar | The Two Johnnies | Toxic | Trojan Horse | Tropicana | Ultra Marine | Wild Rose | Woodpecker Bar | Zoom |