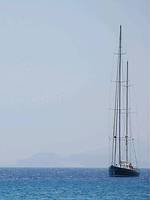 Kardamena Reviews
---
Places to Visit
---
Kos Guide


The Pussy Cat

(Bars in Kardamena)

Helen

was at kardamena couple of years ago loved it going again this year carnt w8, p***ycat bar is great, if ur goin to kos this year then have a drink in the p***ycat bar, why not?
Sandra H

After yet another visit to Kardamena its good to see some things don't change..... Jenny and Tasos (alias Gypsy and the Lousy Greek)..

... excellent breakfast and strong (branded) cheap drinks. Love Jenny's tortoises even though Tasos wants to make them into soup.

Definately worth a visit.

San and Paul
Margaret L
just come back from kardamena. lovely to see the p***y cat still there. tassos and jenny always remember us. sausage batch for breakfast, great way to start the day, jenny has 2 tortoises now. she still has the same bike though
Jack W

It's great there, breakfast was well nice and both Jen and the Lousy Greek were really friendly, a great atmosphere, see you next year Jen love 14 xx
Jane A

we both loved the p***y cat. the people are great and jenny keeps everyone happy - it wouldn't be the same without her. going back to kardamena in june (third time) and looking forward to it. have been collecting cds for jenny as sometimes the music is a bit strange. the food is very good.
Beverley T
first stop after unpacking is a breakfast at the p***ycat, its a must, jenny and tassos never stop all day and all night, the drinks are all branded spirits( no cheap copys,)and the entertainment is nonstop, jenny you make me tired just watching you run around after everyone , the best place to go for a sing or a dance (jenny provides the instruments!! hows the baby tortoise ? ). see you again next year jenny.
Jennifer M
Brilliant, Jenny is lovely, had a great time at this bar and was made really welcome.The owner is so friendly and cooks a mean burger,best in kos.There little baby Lettuce ( Tortoise ) is a must to see.WOUL D LOVE A COPY OF THE CHRISTMAS CAKE RECIPE. ITS REAALY FUNNY
Margaret L
p***y cat is a great place for breakfast, and an after dinner drink.tassos very friendly and he always remembers us. jenny is great, always good for a laugh. love her bike
Elaine M
Brilliant bar,great food,excellent service by Jenny,Tassos.Always made to feel welcome.If you want branded strong drinks served by a cheery waitress Jenny try here.
Laney M
if you want good food,strong drinks.go and see tasos and jennie at the p***y cat bar across from the castle bar.
Elaine M
the p***y cat bar is next door to brewers droop. excellent bar,good food,really strong drinks made by tassos all brand names for spirits.look forward to going there when in kardamena.cheers, tasos and jenny for the friendly welcome.see you in october.
Sue S
we usually stay in kardamena for 3 weeks & go here almost every night, the cocktails are excellent, strong & real value for money, the music's good and we usually meet some interesting people. great for a relaxing evening after you have eaten. during the day the food is great too, i can recommend the special burger and also the p***ycat special cocktail!
Rick H
We hated this place, it was full of fruitloops!
| | |
| --- | --- |
| Search for The Pussy Cat in all of JustKos & the Messageboard | |
More Bars in Kardamena...

5th Avenue | Adams Bar | Atlantis | Aussie Bar | Bamboozers | Bar 1960 | Bernies | Best Seller Cocktail Bar | Big Ben Bar | Billys Bar | Black Magic | Blue Lagoon Pool Bar | Bonkers | Brewers Droop | Bridge Bar | Brothers Bar | Bubbles Pool Bar | Buddies | Calypso Bar | Carnival Bar | Castle Bar | Cheeky Monkeys | Cheers Bar | Chilli Peppers | Chris Bar | Club 69 | Cobblers | Cocktails and Dreams | Corner Bar | Crackers | Crazy Horse | Crossroads | Cult of Rock | Dave and Ellens Bar | Downtown | El Tels | Enigma | Expose | Fame Bar | Flamingos | GNS | Gregs Place | Gumtree Pub | H2O Bar | Harleys | Hello Bar | Hollywoods | Hooties Cafe Bar | Jam Bar | Jolly Roger | Just Blue | Kings Arms | Kool Pool Bar | Liquid | Lush | Malibu Beach Pool Bar | Marios | Mas y Mas | Memories | Metro Club | Mojos | No Name Bar | One More Bar | Origin Bar | Passion | Pegasus | Point One | Poison | Ronnies Bar | Rumours | Savas | Seva | Slammers | Sportsman | Starlight | Status | Stone Roses | Sugar Nightclub | Sunset Bar | Taboo | Tango Bar | Tattoo | The Bar Pub | The Jam Bar | The Pussy Cat | The Quayside | The Rok | The Sports Bar | The Two Johnnies | Toxic | Trojan Horse | Tropicana | Ultra Marine | Wild Rose | Woodpecker Bar | Zoom |