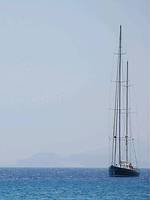 Kardamena Reviews
---
Places to Visit
---
Kos Guide


Bamboozers

(Bars in Kardamena)

Jimmy S

ronnies bar now is great, mo and graham make you feel really welcome some of the best pr's in europe that ive seen, really good, great deals and cocktails are cheap. an english owend bar so no s**t, (just dont throw up in bogs). we went here every night and loved it.

(brummy lads)
Mo D
as was previously mentioned anastasi and andonis have now moved from Bamboozers to what was Taboo and we would like to wish them all the very best in their new venture.We on the other hand have acquired Bamboozers now to be called Ronnies Bar and your very happy, friendly and sometimes completely wicked hosts will be Mo and Graham we look forward to seeing you all this summer in Kardamena!!!!!!!!!!!!!!!!!!!
Kos R
Sorry Anastasis and Antonis no longer have the bar, catch them summer 2005 rOund the corner in the former Taboo bar
Emma B
great place, hey chris remember me? howz the balcony doors? if you remember im sorry again ha ha
Paul D
unfortunately after a bad year and a worse winter bamboozers closed down at the end of march 2004 tony continues atthe restaurant all day with anastasi working on bar st 2 during the day and the restauant at night
Em
Nick was a darlin, he tried so hard to get pple in, got a pic of us on my wall, he was so sweet, missin u nick xx
Macc G
Great BAr! 5 FREE SHOTS!!!!
Shiree E
the number for bamboozers is 00302242091488
Can U Help?
Yiannis G
Anastasis is my best mate, the number for bamboozers is: 0030 22420 91488
Paul D
ref the comment on mallakas this is greek for w**ker which sums up the person who submitted the comment as anastasia and antonia are the two nicest guys on the island and do not deserve crap from a**eholes like the guy who thinks he knows it all!!

Can U Help?
Paul D
PHONE NMBER FOR BAMBOOZERS?
The L
YASOU!! LOVE U ALL EVEN IF YOU DONT ALWAYS UNDERSTAND WHAT IM SAYING!!! SEE YOU ALL NEXT YEAR MALAKAS!!
Kelly G
Anastasis is lovely and so are all the other greeky guys that go in there, oh yeh and you too chris!!
| | |
| --- | --- |
| Search for Bamboozers in all of JustKos & the Messageboard | |
More Bars in Kardamena...

5th Avenue | Adams Bar | Atlantis | Aussie Bar | Bamboozers | Bar 1960 | Bernies | Best Seller Cocktail Bar | Big Ben Bar | Billys Bar | Black Magic | Blue Lagoon Pool Bar | Bonkers | Brewers Droop | Bridge Bar | Brothers Bar | Bubbles Pool Bar | Buddies | Calypso Bar | Carnival Bar | Castle Bar | Cheeky Monkeys | Cheers Bar | Chilli Peppers | Chris Bar | Club 69 | Cobblers | Cocktails and Dreams | Corner Bar | Crackers | Crazy Horse | Crossroads | Cult of Rock | Dave and Ellens Bar | Downtown | El Tels | Enigma | Expose | Fame Bar | Flamingos | GNS | Gregs Place | Gumtree Pub | H2O Bar | Harleys | Hello Bar | Hollywoods | Hooties Cafe Bar | Jam Bar | Jolly Roger | Just Blue | Kings Arms | Kool Pool Bar | Liquid | Lush | Malibu Beach Pool Bar | Marios | Mas y Mas | Memories | Metro Club | Mojos | No Name Bar | One More Bar | Origin Bar | Passion | Pegasus | Point One | Poison | Ronnies Bar | Rumours | Savas | Seva | Slammers | Sportsman | Starlight | Status | Stone Roses | Sugar Nightclub | Sunset Bar | Taboo | Tango Bar | Tattoo | The Bar Pub | The Jam Bar | The Pussy Cat | The Quayside | The Rok | The Sports Bar | The Two Johnnies | Toxic | Trojan Horse | Tropicana | Ultra Marine | Wild Rose | Woodpecker Bar | Zoom |