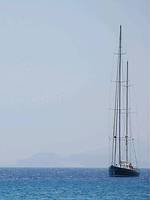 Kardamena Reviews
---
Places to Visit
---
Kos Guide


Calypso Bar

(Bars in Kardamena)

10/10
Nikki B

Just wanted to say that Illias and his family really made our holiday one to remember! If you visit you must try a cocktail they are the nicest on the island. The atmosphere is great and everyone is made to feel more than welcome, they go out of their way to make sure you are happy with free crisps and nuts with ur drink what more could u want. We will miss their hospitaility however hope to visit again soon.
Stewart E

hi there to eceryone who visited the calypso bar in kardamena kos i have been to kos for the past 9yrs the calypso bar is my second home out there katerina & illiasare the most loveliest people you could hope to meet on your hols as are the rest of the family paul,maria,john,just to mention a few of the family there always a warm and freindly atmosphere at the calypso so if your going to kos pop in and say hello to illias & katerina and you'll be made very welcome

katerina ,illias i'll see you all next year

stewart xxx
Bloem T

Hello,

I come to the Calypso ever since it opened in 1991. Every 2/3 years I visit Kos and everytime I am there, I go the Calypso Bar.

Ilias and his wife Katharina are very lovely people.
The drinks are very good and not very expensive. There is always enough nuts or chips to eat.

The atmosphere is fantastic. Good music and a nice view over the sea.

Can U Help?
Claire T
Does anyone have the address for the Calypso Cocktail Bar in Kardamena? And the full names of the owners? I am moving to Kardamena in May 2006 and would love to work at Calypso if possible as I love it's laid back atmosphere and the fact that it attracts such a wide range of people. I am also learning Greek (well, trying to learn it!) so it would be beneficial to work with Greek nationals so I can improve my language skills. If anyone knows how to get in contact with Ilias etc, can you please send me the details? My e-mail address is claire_terry@hotmail.co.uk. I would really appreciate it. Thanks, Claire
Alistair P

What a great way to start your evening. Drinks are cheap and very nice. The ice creams are delicious. Free nuts and crisps and very quick service. Recommend this bar for early evening cocktail.
Mark P

Went to calypso 4-5 times when we where in Kardamena! Excellent freindly service, free nuts n crisps when you have a drink! Ice creams are good too! Nicely situated right on the front for an afternoon of watching the world go by!
Big D
very friendly service and an excellent selection of cocktails. nice and laid back.
Kate girls-on-tour d
cheeky cocktails and early beers...
theres no other place to go- it has to be here!
u can see greek birds (it makes char's day!) and u can eat as many paprika crisps and peanuts as u like
oh yeah, and the cocktails are good too!
Jo G
Calypso Bar was wicked! Lots of yummy cocktails (try a Cupid's Bow)
Perfect place to chill out in Kardamena. Wish we had one in Derby cuz I'd be there all the time.
Jo G
Calypso Bar was wicked! Lots of yummy cocktails (try a Cupid's Bow)
Lady there was lovely, just wish we had one in Derby cuz I'd be there all the time. Perfect place to chill out in Kardamena.
Charlotte B
Calypso cocktail bar was amazing for early beers late afternoon, warming ourselves up for the night ahead. Good cocktails, nice paprika flavour crisps and nuts. cheeky cocktails all the way!
Can U Help?
Alison D
I am looking for the address for Calypso bar in Kardamena, Kos. If anyone can help i would be grateful.
Ellen T
Despite the alterations to the harbour having spoiled the location somewhat this still remains the BEST cocktail/cafe bar in Kardamena.
Ilias, Katerina and Georgia will always make you feel welcome here.
An excellent selection of cocktails,long drinks,beers and ice creams is available.
Just tell them Ellen and Tony sent you!
Yamas Ilias!!!!!
Paul D
the best cocktails in kardamena, great place to sit and watch the world go by. illias and family really make everyone welcome. try an "ouzo special" (i hold the record at 4!)
Sian J
very relaxing i had a massive ice cream for only 5 euros it was yummy the toilets are really clean and very nice
| | |
| --- | --- |
| Search for Calypso Bar in all of JustKos & the Messageboard | |
More Bars in Kardamena...

5th Avenue | Adams Bar | Atlantis | Aussie Bar | Bamboozers | Bar 1960 | Bernies | Best Seller Cocktail Bar | Big Ben Bar | Billys Bar | Black Magic | Blue Lagoon Pool Bar | Bonkers | Brewers Droop | Bridge Bar | Brothers Bar | Bubbles Pool Bar | Buddies | Calypso Bar | Carnival Bar | Castle Bar | Cheeky Monkeys | Cheers Bar | Chilli Peppers | Chris Bar | Club 69 | Cobblers | Cocktails and Dreams | Corner Bar | Crackers | Crazy Horse | Crossroads | Cult of Rock | Dave and Ellens Bar | Downtown | El Tels | Enigma | Expose | Fame Bar | Flamingos | GNS | Gregs Place | Gumtree Pub | H2O Bar | Harleys | Hello Bar | Hollywoods | Hooties Cafe Bar | Jam Bar | Jolly Roger | Just Blue | Kings Arms | Kool Pool Bar | Liquid | Lush | Malibu Beach Pool Bar | Marios | Mas y Mas | Memories | Metro Club | Mojos | No Name Bar | One More Bar | Origin Bar | Passion | Pegasus | Point One | Poison | Ronnies Bar | Rumours | Savas | Seva | Slammers | Sportsman | Starlight | Status | Stone Roses | Sugar Nightclub | Sunset Bar | Taboo | Tango Bar | Tattoo | The Bar Pub | The Jam Bar | The Pussy Cat | The Quayside | The Rok | The Sports Bar | The Two Johnnies | Toxic | Trojan Horse | Tropicana | Ultra Marine | Wild Rose | Woodpecker Bar | Zoom |