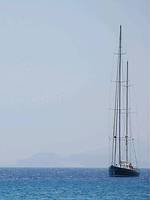 Kos Reviews
---
Places to Visit
---
Kos Guide


Old Kefalos

(Places to Visit on Kos)

Phillip M


I fully recommend Kartoulis Fast Food in Old Kefalos, just at the top of the hill on the left. You will be met by two imposing mannequins dressed in Greek attire and the smiling owner, Manolis, who will invite you into his world of Greek cuisine, aided and supported by Pavlina, his assistant.

Over the last couple of years he has adorned his outside areas with plants and various nauticalia for his walls. While his chicken and meat specials remain of the same high standard as ever, in my opinion, his Greek salads are the best: they are full of the usual salad ingredients plus generous helpings of Kos lettuce, parsley and feta cheese.

If you are lucky enough, a fantastic lyre player often frequents this place and provides live entertainment of the highest quality, singing and playing island songs. Viva, Theodossou!


Phillip M


The old town of Kefalos now only has one cafeneion, just beyond the school. Triantafillou or Thirty Friends. Maria is fantastic as are the prices! One euro for a Greek coffee and 2 euros for a large portion of brandy or whatever! Plus free food (mezes) even though you decline beforehand after the first visit. The olives, in particular, are really nice - not salty like most Greek olives and made by the owner. The seating is adorned by Greek basil. And aqua blue paintwork.

Here is the place to watch the world go round or buy some fresh fish from Dimitris from the back of his motorcycle. Just point to what you would like and he will give you the lot for a song!


10/10
Lisa&huw S

Fantastic safe place to visit with absolutley stunning views right across Kefalos. A visit here is a must as this is where 99% of the resort staff live! Only approx 3000 people live in Kefalos so it is a very close knit community, and being valley people ourselves we felt quite at home lol.

9/10
Margaret D

It's worth the walk up to the Old Village, if only for the view over the bay. The walk isn't too bad if you take the short cuts but take a bottle of water with you - you'll need it. We found quite a lot of paths which led up from the resort to the old village.

We didn't see the little old man with the bakery but we did stop at a cafe ( just a little stone built house with two wooden tables and chairs outside) and had Greek coffee and fruit juice for just 1 euro each. When the drinks came the lady also gave us (free) pieces of sticky, very sweet cake - delicious!

The old village isn't 'quaint' but it is traditional Greek. It's can be easy to get lost in the narrow, winding streets as there aren't any street names!

An hour or two is long enough to be there but definitely worth a visit - especially if you're staying in Kefalos.

Jim C
If you have nothing better to do . But traditional Greece at it's best , come on . Worth it only for the views back over Kefalos ( which is about the only time Kefalos looked good ) .
Danielle L

I was so excited when we found the old man in the bakery everyone on here had talked about!!!

We walked up from the Archontia studios. If you are relatively fit and go up before the midday heat it's hardly any effort at all. The views are superb, we took some lovely photographs and had a stroll around the village.

We went up again a week later when we had the hire car and had ice cream and peach juice. Yum. We found a beautiful church and saw the Greek women sitting on the doorsteps making lace and the old men playing with worry beads. So traditional. I loved it. Don't miss it if you are staying in the area.

Ken P

Having stayed in Kefalos two years ago and walked here several times(We were told of the short cut through the church) we had to go back again.Went with friends by car the first time and all around the old town and windmill areas.Also visited the taverna just along from the bank,overlooking towards the sea,where we went before. The same lady was running it and had a nice talk to her.Went back a second time when we walked up,having got a free trip to Kefalos thanks to Theokritos Travel in Tingaki.Must be worth a visit from Kefalos if staying in the area.

Diana & neil E
Worth the walk up( in fact we did it twice). Traditional old Greece at its best. Hungry and thirsty? Find the old bakery/cafe with the chain smoking old man outside, more likely he will find you by calling out his wares as you walk past. Don't think he would pass with the health inspectors! But service was excellent and the cakes were to die for, it is like stepping back in time a lovelly experience.

Susan A

Old Kefalos is like walking back in time and probably if your staying in Kefalos the only tradional part you will see. The quaint streets all with their painted little houses, the greek men all sitting round their cafe discussing the tourists probably and politics! The little greek old ladies bent over with weak frail bodies walking up and down he cobbled sreets chatting to each other collecting their freshly baked bread.

The views are stunning and it is a long walk up in the heat. A well deserved cooldrinkis recommended when you get to the top. Live chickens are transported round the streets on Sundays probably to fatten up to feed themlater in the year. Fresh fish is sold also on Sundays from the back of their open carts on the streets and all the Greek population seem to go to old Kefalos on Sundays for their fresh foods and to meet up with friends and families etc.

Definately worth a trip to see the old village but not a place you could spend all day in really. There'salso a bank at the top of the hill so a good place to change your cheques if you run out of cash.

Sue

Lynne L
Nice but you only need about 2 hrs tops to do the whole lot. Therefore if you've walked up the hill expecting something great you'll feel cheated. Get the bus or hire transport - then it's worth it. Brilliant views though.

Andrew C
Kefalos old village is so traditionaly Greek- hard to find these days!
Stroll around the cobbled streets and pass all the beautifully decorated houses.Whilst you are in Kefalos pop and visit Baywatch watersports, its a must. Honestly its got something to offer all ages and the people that work there are so friendly. They really take care of you and the kids! Our kids tried waterskiing for the first time and were even successful at wakeboarding. Kefalos is worth a visit.

Monty M
We appreciated the old and new aspects of Old Kefalos. Great to see the old guys argueing politics in old style cafenions and the younger generation doing much the same on the other side of the village! Highlights were the very likeable old woman in her 'open' house and the charming old baker who enticed us inside for cool drinks and very fattening cake - (time warp, especially the old generator cooling system to keep the place at a comfortable temperature). Also enjoyed the views and drive to and from the village (back way up and new road down).

Martin & esther S
We reserved this visit until we had a hire car – only 1.5 Km from the harbour, but all up hill. Therein lies it's advantage – the best views of Kamari Bay and the Kefalos beach resort. We took the recommendations of others and went in search of the old man and his small bakery come café. After much exploring of back streets I looked up a small street and saw a man stood outside a shop and sure enough it was him. As we approached he launched into his patter of "vanille, chocolate, mocha gateaux, éclairs..." and we stepped into his empty café and it was like stepping back 40 years in time. The shop probably hasn't changed much in that time. We ordered coffee and cake with a biscuit for our youngest child. He delighted in bringing two biscuits, explaining that the second was a present from him. Soon enough aided and abetted by us, he had enticed another couple in, and then a third couple. Even while he is taking your money he is still darting out of the café to speak to those passing, not wanting to miss an opportunity! Priceless. The obligatory handshakes were done and then a photo with our two girls.
Apart from the view, the rest of Old Kefalos has little to commend it. Away from the main shopping streets there are a lot of ugly concrete buildings, many with graffiti. A previous commentator described the place as having the charm of a council housing estate – perhaps a little unfair, but I see where he's coming from.
Our children played in the park, which would be shut down under health & safety considerations in the UK! But do go, if only to visit the old café owner.

Nicola W
Definately worth a visit but maybe best to hire a car or some other kind of transport. We walked and by the time we arrived were exhausted form the heat. Pleasant to walk around but not much to actually see. Best bit is looking off the very top of a hill out over Kamari bay. You can see for miles including the sea at the other side of the island.
John A
Just seen the previous comments. Yep old Kefalos is lovely. It really is. Its also easy to get lost, but enjoy that. Please visit the bakery where the owner is a tiny little man, who makes delicious cakes.Have a coffe and watch him attack wasps with the flick of an elastic band. Great stuff.

Anne S
The old village is a marvellous place to walk around, very picturesque with most of the houses, shops painted in the most prettiest of colours. Definetely visit the wee old man from the bakery. You will think you are in a different world sitting outside his shop with one of his cakes and a cup of coffee !!
Tony S
A visit to see the view from the old fort is worth a walk or if your lucky a drive up the hill.
Do go and find the old bakery in the back streets, the old chap comes out and tries to intice you in with sweet baklavas, chocolate, vanille,and eclairs.
Go and have a coffee and a baklava, it really is a must for an early morning trip, the old chap will tell you how he's been doing this for 55 years and he always shakes your hand on leaving. Brilliant!
Karen G
kefalos harbour was lovely. Be well aware though if u are going to take a swim near the rocks. My daughter was stung by a huge jelly fish which caused her a considerable amount of pain, which has now scared her for life. The greek people have not put up any signs displaying beware of the jellyfish. The jellyfish nestle by the rocks. so if u see any rocks do not swim by them
Andy D
Very nice old village, worth a walk up the hill from Kamari Bay if you are staying there. Make sure you walk round the back streets and find the baker's shop with the little old man - absolutely great home made cakes and a cup of coffee - worth the walk up.
Bob C
Kefalos is the village where the local families live out of season it is uphill from the resort of Kamari whith all the tour co's call Kefalos. the village is quiet compared to the resort,well worth the walk there are many tavernas & resaurants, Kamari bay is best viewed from here. Bank has cashpoint.Doctor & pharmacy here but check opening times.
Jacki H

Can U Help? Does anyone kno how to get in contact withthe people there once u hav come home?... Kate I might be able to help you email me Jacki_hall@hotmail.com
Can U Help?
Kate
Does anyone kno how to get in contact with the people there once u hav come home?
Steve C
Kefalos is mainly a residential town, though there are some nice tavernas, and bakery shops. Worth seeing as a contrast from the more touristy areas on Kos, it's where many of the apartment owners in the area live. The walk up the hill from the beach (about 40 minutes) is good excercise, and it's much shorter walking down the hill afterwards! If you're just in Kos for the "Blackpool with sun and cheap booze" experience you won't like it, but if you want to explore a bit it's worth going to.
Gary D
Okay view. Not much here.
| | |
| --- | --- |
| Search for Old Kefalos in all of JustKos & the Messageboard | |
More Places to Visit on Kos...

Castle of St John (Kos Town) | Kos Airport | Limionas | Old Kefalos | Paradise Beach | Pyli | Roman Ruins (Kos Town) | Secret Forest at Placa | The Asklepeion | Therme (hot springs) | Zia Sunset |