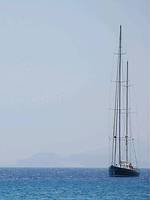 Kardamena Reviews
---
Places to Visit
---
Kos Guide


Best Seller Cocktail Bar

(Bars in Kardamena)

Charlotte B
i went to kos-kardamena for two weeks, and thought that best sellars was the best, the owners are easy to get along with i miss itxx
Natalie W
We went to Kos two weeks ago and this had to be our favourite cocktail bar. Cocktails were 4 euros each, not the cheapest in the resort but there was an unbelivable selection and they were all absoloutely delecious (as was the ice cream!). Music was good but what really made the experience were the staff - they were all *so* friendly, talking to you as if they had known you for years which really made the experience extra special. I would *definitely* reccomend this place to anyone!

Angela D
Hi everyone,this is Angela from kent!I feel like sharing my experience with you all!I was in Kos and the resort of Kardamena two weeks ago and i have to admit it was a great fun! Best Sellers(Cocktail Bar)at the sea front of kardamena was a big part of my holidays,To ny and Maria made it Brilliant!The music in the3re is great and the people are that friendly that you never feel that you are away from England at all! I would highly recommend Best Sellers to everyone for a good night out and the best cocktails in town!Give it a go and i am sure you'll love it!
Mick M
this bar is brill toni is so freindly and nothing is to much trouble he even takes you back to your hotel if you drink to many of his cocktails. This cocktail bar was new for 2001 and we are going again in a few weeks we love kardamena and especialy best seller see you soon toni
Victoria B
Best Sellers is a fab bar!! Maria, Tony and Chi Chi work there and they r fantastic people!! Very friendly. We went every night!!
| | |
| --- | --- |
| Search for Best Seller Cocktail Bar in all of JustKos & the Messageboard | |
More Bars in Kardamena...

5th Avenue | Adams Bar | Atlantis | Aussie Bar | Bamboozers | Bar 1960 | Bernies | Best Seller Cocktail Bar | Big Ben Bar | Billys Bar | Black Magic | Blue Lagoon Pool Bar | Bonkers | Brewers Droop | Bridge Bar | Brothers Bar | Bubbles Pool Bar | Buddies | Calypso Bar | Carnival Bar | Castle Bar | Cheeky Monkeys | Cheers Bar | Chilli Peppers | Chris Bar | Club 69 | Cobblers | Cocktails and Dreams | Corner Bar | Crackers | Crazy Horse | Crossroads | Cult of Rock | Dave and Ellens Bar | Downtown | El Tels | Enigma | Expose | Fame Bar | Flamingos | GNS | Gregs Place | Gumtree Pub | H2O Bar | Harleys | Hello Bar | Hollywoods | Hooties Cafe Bar | Jam Bar | Jolly Roger | Just Blue | Kings Arms | Kool Pool Bar | Liquid | Lush | Malibu Beach Pool Bar | Marios | Mas y Mas | Memories | Metro Club | Mojos | No Name Bar | One More Bar | Origin Bar | Passion | Pegasus | Point One | Poison | Ronnies Bar | Rumours | Savas | Seva | Slammers | Sportsman | Starlight | Status | Stone Roses | Sugar Nightclub | Sunset Bar | Taboo | Tango Bar | Tattoo | The Bar Pub | The Jam Bar | The Pussy Cat | The Quayside | The Rok | The Sports Bar | The Two Johnnies | Toxic | Trojan Horse | Tropicana | Ultra Marine | Wild Rose | Woodpecker Bar | Zoom |