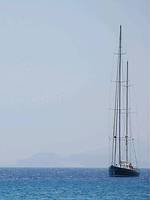 Kardamena Reviews
---
Places to Visit
---
Kos Guide


El Tels

(Bars in Kardamena)

Margaret L
Just come back from Kardamena and was very sad to see that El Tels is no more. Its called Hollywood now with PRs outside inviting you in to a load of noise. Not for me.
Peter W
anyone have a contact e-mail for terry of jayne from el tels please
Peter W
el tels is no longer el tels its just hollywood and terry is back in uk.its not the same now. was there 1st 2 week in october and it only opens about 11pm and was closed by 3
Beverley T
visited this bar for the first time 5 years ago, and is one of the reasons we go back to kardamena every year, terry is now a good friend, unfortunatly visited kadamena in may 2004 only to find El Tels is now called hollywood bar and like the rest of kadamena now only caters for 18 -30 very sad and very dissapointing, police did kill kadamena because they make you turn music off at 12. but kardamena has sadly become more like falaraki!!!
Lauren R
el tels bar is fantasic we go every year. everything is just super. if any one has got el tels bar email address could you please email it to me on loza4790@aol.com i am desperately trying to get in touch with them
Margaret L
Great for quizzes, films and football
Margaret L
I love the quix nights at el tels usully go once a year in May. this year having 10 weeks round the greek islands so will be in Kardemena in July Love it
Karl R
was not that dear hear. bottle of amstel about 2 euros.mainley like it as watched the england and man u games there.good atmosphere.also the quiz nights were good. also try some of the x-rated cocktails. they had some like HAND JOBS AND BLOW JOBS and use your imagination for the rest, also played alot of decent films at night.
Mel C
This was our 4th visit to Kos in as many years. We love Terry's pub quiz as its always guaranteed to be a good laugh, get you thinking and be a great alternative to dancing all night. Not the place to go if you want to see top totty, but fantastic for football (on massive TV screes)and sports in general.
Paul S
el tel is the man fantastic bar not as good as ken&jude in the oasis argassi zante but then you cannot have it all silly bingo is good though
Paul S
well el tels was not bad the best of a very bad bunch becauce the police killed kardamena years ago go to argassi zante and visit the oasis bar much better music goes on after 12 as well
Rick H
used to come here a lot, good for watching england matches - and the quiz night has good prizes!
Paul S
well its been a few years since i drank in this bar june 2000 to be precise i used to drink in this bar a lot terry is great even though he looks like the one from hale&pace fantastic bar i doubt if i.ll ever go back to kardamena i.ve found my spiritual home in zante argassi give el tel a go you might even win at silly bingo
Rex B
Shocking. No sign of Venables all night... not even a signed photo behind the bar.
| | |
| --- | --- |
| Search for El Tels in all of JustKos & the Messageboard | |
More Bars in Kardamena...

5th Avenue | Adams Bar | Atlantis | Aussie Bar | Bamboozers | Bar 1960 | Bernies | Best Seller Cocktail Bar | Big Ben Bar | Billys Bar | Black Magic | Blue Lagoon Pool Bar | Bonkers | Brewers Droop | Bridge Bar | Brothers Bar | Bubbles Pool Bar | Buddies | Calypso Bar | Carnival Bar | Castle Bar | Cheeky Monkeys | Cheers Bar | Chilli Peppers | Chris Bar | Club 69 | Cobblers | Cocktails and Dreams | Corner Bar | Crackers | Crazy Horse | Crossroads | Cult of Rock | Dave and Ellens Bar | Downtown | El Tels | Enigma | Expose | Fame Bar | Flamingos | GNS | Gregs Place | Gumtree Pub | H2O Bar | Harleys | Hello Bar | Hollywoods | Hooties Cafe Bar | Jam Bar | Jolly Roger | Just Blue | Kings Arms | Kool Pool Bar | Liquid | Lush | Malibu Beach Pool Bar | Marios | Mas y Mas | Memories | Metro Club | Mojos | No Name Bar | One More Bar | Origin Bar | Passion | Pegasus | Point One | Poison | Ronnies Bar | Rumours | Savas | Seva | Slammers | Sportsman | Starlight | Status | Stone Roses | Sugar Nightclub | Sunset Bar | Taboo | Tango Bar | Tattoo | The Bar Pub | The Jam Bar | The Pussy Cat | The Quayside | The Rok | The Sports Bar | The Two Johnnies | Toxic | Trojan Horse | Tropicana | Ultra Marine | Wild Rose | Woodpecker Bar | Zoom |