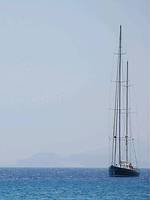 Kos Reviews
---
Places to Visit
---
Kos Guide


Greek Night

(Excursions on Kos)

Maryelle A
I have a question - do the excursions run at the beginning of October, we are arriving in Kos on the 6th.
thanks.

10/10
Phil H

the greek night in zia is great, to sum up, live music and singers, good dancing, good food ,it just keeps coming and of coa**e wine which you help yourselves. we booked through theorakis travel in tingaki, good value at 27 euro, because you get nick the coach driver, he is special. go talk to louise in the travel shop, whether it is to book a trip or just a chat, or even if it is some other problem, she will try to help.
10/10
Lesley F

This was the second time we did the Greek Night in Zia, and again we were not disappointed. Everything was great, the dancing, food, drink and the fantastic setting and amazing views of the sunset. We booked with Theokritos Travel in Tingaki at almost half the price that Thomson were asking. I can highly recommend booking other trips with them as well.
9/10
Andrew M

I had a very good time on the Greek night. I went through thomas cook. I have visited Zia many times, this was my first Greek night. I went to Kos on the 12th of september. This was one of the highlights. The setting was obviously beautiful. The food, the wine & entertainment was great. There was once stories of the food not being good, or the wine wasn't good. I can say that the food was very good & so was the wine. When your jug of wine is empty, your rep will go & get it filled up for you. The dancers & singers are great. I would really recommend it to anyone.
7/10
Pam S
Good night. Enjoyed it but not the best Greek night I have ever been to. That was in Crete, where there was lots of dancers, not just four. Worth it if you've never been to one tho. If your ever in Crete, don't miss that one.
Amanda Y
A great night! This is worth every penny, the entertainment, the food...oh and the abundance of wine! The sunset alone is worth seeing there - definately recommend it

Sam P

i had a really fun night :):)

people were all really friendly :)

arwww miss you lea :(

the entertainment was great and food also i would truely reccomend it to anyone visiting kos! and kardamena is the BEST place ever :D:D:D

xx lots of love sam xx
Jamie C

gr8 nite well worth the money, pity i didnt get the number of the german girl i met there! if anyone knows any german people who went 24th october 2006 then please contact me! thanks

i would definately reccomend this night!
Benn O

Brilliant night out, very good food, free flowing wine and good entertainment
Danielle L
Excellent evening!!

Don't know how large the appetites are of the people who've said there wasn't enough food. We were absolutely stuffed. We were sharing between 4, but there was lots left over on every table we saw!!! Wine (red and white) and fruit juice and water was unlimited. The entertainment was fantastic and the sunset in Zia was gorgeous!

Only thing that let it down was the people smoking - why can't people be more considerate? All that fresh mountain air and they pollute it with fag smoke.
Ali J

A great night of entertainment along with great food ! The dancers were just amazing, dont know where they get their energy from. Great for all the family.

A W

this was our first organised Greek night and we had a reallu good time.

For the best prices book with a local company not through your rep - and yes it will be more expensive that going to your local taverna, or going yourself - but this takes the hassle out of it and you will meet new people. As our rep said - where in the uk get you get a 3 course meal, free drink and taxi's both ways for £25? You get picked up on a coach - the trip up the mountain really wasn't that perilous!! and you get taken to Zia - which is really a load of tourist shops with a pretty view. but there are some realy bargains in terms of table linen and dinner sets. Some people spent the hour in zia in the cafe's eating and rinking - I dunno why! then you head the 100 yards back down the mounatin to the open air taverna where you get a picture taken (you don't have to buy it and they aren't pushy!) then get seated in tables of 4 or 8. If their is just two of you you will get sat with another couple and the rep tried to

put similar ages together which was good.

Then you get two jugs of wine per table which you can refill yourself. Then they bring out plates of food to share - i thought their was quite a lot - a big basket of bread, a large greek salad, pasta, sousoukakia, chese pies, souvlaki cake and much more - my Oh can eat for england and he was satisfied.

The entertainment is good - cheesy at times but very good - you just have to enjoy yourself, and their are opportunities to get up and dance but the evening goes really quickly. i'm glad we did it.

Tammy
had a heart attack on the coach getting there and i'm not too good with heights and i swear at times the coach was wider than the gravel track we took there - up the side of a mountain with no barriers! also you see all these miniture churches, i'm thick and joked that that was where the mozzies went to pray but was informed that that was where people had died...oh my god! i'm still here to tell the tale though and it was well worth it, met a mad g*y couple that kept me in stiches all night, had a great time watching the sunset, we thought it was great and if you are into experiencing the whole traditional greek thing do it, zia is so beautiful and took my breath away. it's better coming back than going up as you can't see the edge of the mountain and can pretend you're on the m25 or something.
Baby G

very expensive for what you get
Sam D

Good night. food was lovely and the wine was undiluted thank god!! Sunset gorgeous. Sat with a nice couple but tables for two are available!!!
Caroline I

Greek night in Zia is fantastic, and an absolute must! I have been here several times in the last 2 seasons, and will go again and again! I agree with the comment from someone earlier that anyone who cannot enjoy this really does have to be totally boring! You can't help but get in the spirit! The food is great, the dancers are great, the location is great, and the wine is not that bad!! Infact after a few glasses its lovely!!! :) A great Greek experience!
Ria J

it was great
Ria J

to andrew:yes i think it would be ok to take your children because as u go down to the loo's theres a park for the kids and then run around with your children on the park then they will fall fast asleep
Can U Help?
Andrew L
would it be sensible to take 2 children under 3 years of age as we are interested in going to the greek night but would have to take the prams etc
Nigel, elaine, rachel & c
We thought this evening was well below par. The food was ok. The wine was awful. Everything about the evening was rushed. I admit the dancers were good and looked great in their costumes and some of the music was ok bur far too loud to appreciate. There were many Greek people at our eveing. They were served different food and also stayed on well after we had left. Poor value for money in our opinion.
Sally C
Yes .. I agree its cheaper to book this excursion locally, rather than through rep. Definitely worth going - tho' didn't enjoy the compulsory photo shoot with the bored-looking girl in greek costume! Food OK (seeing they were catering for such a large number) - wine .. drinkable (just)- It was great to share the evening with a large party of Greek pensioners from the mainland, which made it feel more authentic, rather than just for the (mainly) Brits.
Lisa S
We went with Theokritos Travel to Fantasia Taverna near Zia and we had a great night with live music, lovely food (lots of it) and endless amounts of wine. The dancers are good with one of them dancing with 4 glasses (with drink in) balanced on his head. all this for 25 euros. Well worth a visit.
Angie S
Greek Night in Zia was fantastic! The village of Zia is very picturesque,and the views out over the islands along with the sunset is gorgeous.The venue of Fantasia Taverna is great and the whole evening, with live music, dancing and food (not to mention the endless jugs of wine) was unforgettable! Not bad for 29 euros. Not to be missed!
Carl W
greek night was great loved the music(female singer was lovely)wine was good and the food was nice. sunset and the vilage of Zia were cool 2. great atmosphere when we went(loved the 20 yr old snogging the 60 yr old!!!!) thanks kostas for info on volcano trip 2.(hes one of the dancers) hi to the 3 ladies from scarborough who shared our table. Its a must i think if you want a night out.

Morven M
I would just like to say first of all if you have just read any of the bad comments about the greek night at zia ignore them. I can only imagine that the people who didnt enjoy themselves must be fussy boring farts. We were in kos last year and went to the greek night and thought it was fantastic. We enjoyed it so much that when we went back this year it was an absolute must that we did it again. It was a great night and actually better that last year. The dancers are great and the music makes you want to get up and dance. The food is tasty and although there doesnt seem an awful lot there is plenty. The chairs arent hugely comfy however but if you have enough wine and get up and dance at every opportunity its not really a problem. We recommended it to a couple at our hotel who werent originally going to go on it but booked it after we said it was a good night and they had a ball. If people arent appreciative of other cultures and their cuisine then why do they bother going anywhere?

| | |
| --- | --- |
| Search for Greek Night in all of JustKos & the Messageboard | |
More Excursions on Kos...

3 Bay Cruise | 3 Island Cruise | Bar crawl with your reps | Boat trip to Symi | Day trip to Rhodes | Day trip to Turkey | Greek Night | Hippocrates Secret | Horse Riding | Island tour by coach | Lido Waterpark | Paradise Beach | Scuba Diving | Trip to Bubble Beach | Trip to Kos Town | Trip to Nysiros Volcano | Trip to Shape Waterpark (Kos Town) |