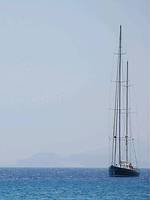 Kos Reviews
---
Places to Visit
---
Kos Guide


Paradise Beach

(Excursions on Kos)

David H

We stayed for one week at the end of May this year. The hotel was excellent. The service and the cleanliness were of the highest standard. If there was one slight minus it was the main pool which was very deep at one end and had salt water in it. However the other NINE pools were excellent. We would and probably will go back.
Debbi P
Paradise Beach was great value for money and it really was like paradise !! The kids enjoyed the shallow waters and we even got to see the bubbles !! The food at the cafeteria was lovely and reasonably priced too . No visit to Kos would be complete without going to Paradise / Bubble Beach .
Adam F
Worked summer 2004 @ Waterclub on Paradise Beach, remember i was the skinny white guy with the burned feet! What a place, clear warm water, sandy beach, swedish german and french girls, amazing watersports, try the x-rings they rule, you cannot fault this place and if you do well i guess your just an old fart. Long live Paradise beach and the waterclub.

Greg M
in response to Jan Mcleouds comment the reps dont "rip you off" with excursions the reason that you should book with the reps are you know that if you have any problems on an excursion we will make sure you are okay, our tours are saftey checked and you know you are covered by insurance should any accidents occur, can you be sure of this when you book through some backstreet shop to just to save a few pounds? no i dont think so so maybe people will twice the next time they book their excusion! oh and for paradise beach its one of the nicest beaches ive been to gorgeous golden sand a great day out!
Laura S
whent in the car had a great day, got a pedalo but thought the jet ski prices were a bit too much. I spent a lot of time feeding the fish that come right to the shore line, if you are not squemish and keep still they nibble your toes!! I thought it was really funny.

Martin & esther S
A great sandy beach, but it did seem a bit busy and tightly packed with sun loungers. There's a good water sports place where you can pay large amounts of money to go on crazy rides like rubber rings towed behind a speedboat, and an inflatable platform that took off into the air at a fast speed and you flew along! We opted for a more sedate hire of a pedalo which had a built in water slide that our daughter loved (a bit expensive at 10 Euros for half an hour). Two loungers and an umbrella were 7 Euros for the day.
The beach side taverna rocks with some good music; great pizza and fresh baguettes.
You can get here by coach, the Kos bus, or water taxi. We drove in our hire car and there was plenty of free parking.

Steve P
Great beach, one of the best on the island (hence the name). We met people that had been and didn't see any bubbles. We saw loads, you could swim through them or just float, just like being in a massive fish tank with the aerator in loads of places. We had hire car to get there, other friends got the bus from Kos town.
Dean S
This is Great Value for money, If you book in the town its cheeper than the holiday companies can offer.
Lee S
All I can say is Jet-skiing. Motorbikes on water, amazing!
Jen M
We spent a great day swimming and sunbathing here but make sure you don't visit through your reps - they rip you off. It's better and far cheaper to head there yourself. If you're staying in Kefalos a boat will take you there at 10 every morning and pick you up a 5:30.
Malcolm G
Doesnt live up to the name but, worth giving it a look. Its very easy to find by car or motobike. Its also a good place to go snorkling. Sunbeds are expensive 7euros.
| | |
| --- | --- |
| Search for Paradise Beach in all of JustKos & the Messageboard | |
More Excursions on Kos...

3 Bay Cruise | 3 Island Cruise | Bar crawl with your reps | Boat trip to Symi | Day trip to Rhodes | Day trip to Turkey | Greek Night | Hippocrates Secret | Horse Riding | Island tour by coach | Lido Waterpark | Paradise Beach | Scuba Diving | Trip to Bubble Beach | Trip to Kos Town | Trip to Nysiros Volcano | Trip to Shape Waterpark (Kos Town) |