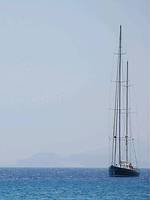 Kardamena Reviews
---
Places to Visit
---
Kos Guide


Kings Arms

(Bars in Kardamena)

5/10
Mick H

the kings as so many memories for me and its a shame craigo and the crew dont run this bar anymore, still any 1 wanting to find them visit the watersports or go to lush bar across from mc donalds the 1 and only place to get the real knackers.... GET IN!!
10/10
David G

its a shame not there in kardamena this year but next year

all the wake lads will be there hope that includes deano
1/10
Mario C

hi evrybody i had a wonderful week in Kos expecially in the evening at KING I'd like to remember Dimitra to send me a copy of the great music Don't forget please!!!!!!!!!!!!!!!!!

A big hello to Makis...... By from Rome
10/10
Tanya C

oi oi lads ... hows u all doin .. hope u all had a good crimbo and a blasted new year ..

hope all is well ... wat a f**kin pub to go to the onli pub to go to .. to have a great time loved every miniut ...

craigy boi get sum tick tacks ye breath smells haha x lov yall
10/10
Emma C
hi,ya baby,s we miss u lot so much, best pub ever thanks 4 the good time hopefully c ya,s next year skank, billy boy said he,s defo c*min bk next year 2 d.jtake care boys lol emma,crystal and jade xxxxxxx
Emily F

hello you lot! i miss you all so much! i cant wait to get back! me and gemma are coming back in may, and were staying for a while!! you better still be there!

specially you(skank-james!)

get in touch with me, emz_playgir;@hotmail.co.uk

mwahhhhhh xxxxxx
7/10
Hayley B

ha ha!!!!

kings arms a few stories from here but have to say we all loved you babes (jason)

me and lou are coming back next you to harass you and p**s off your boss.

lol!!!.
10/10
Francesca L

Hi All,

I'm hating it back in the UK!!!

I'M NOT GETTING MARRIED!

Missing you all

x x x x x x x

Any one wants to get back in contact my email is

francescatowalska@hotmail.co.uk
Daz
Hi to everyone who has worked in Kos for the past 4 years i'm still going strong in of all places the Kings get in get in and of course the watersports. Anybody wants to get in touch my e mail is darrengreen012000@yahoo.com
Vicky Y

hiya everybody at the kings arms hope u arnt missing me to much thank for a great time in greece your bar is wicked it plays really good music and your pr scag is really nice and sexy xxxx darren i think u r really nice and have a great personality and most of all craig he is such a cute guy that everyone loves hope to see you soon love u all the manchester girls vicky cheryl xxxx
Dee B

ha ha hello everyone im back in this s**t hole they call england n belive it or not its raining ha ha f**k it feed em rice just sat having a sociable cider if theres anyone out there who fanceys getting drunk again just call on dee again live the dream love me diggler
Kerry C

Kings arms was so good... dead cheap... lots of alchol, ended up extreamly drunk after one round! love it.... damien was wickedddd!! - c ya next year!!!
Baby S

Hey Magic thanks for that! u made me feel alot better wen skyi came home she said loads of sh*t had been said an i was like what the hell, but now iv made a prat out of ma self and tryed to see wots gone on an apoligys no one nos wot im chattin everyone just throught i was drunk again haha!
Glad ya ok and i hope i will be seeing u at one of the reunions! oh by the way do u no if Skanks, Dee, Craig (the fit one), Ryan and the others are ok with me coz i wanna go bk to kos and if i cant chill in ma fav bar with all the colours of the rainbow i duno wot ill do lol

x0x0x0x0x

P.S How waisted does Dee look haha
Claire

oh thank god haha! skyi came back tellin me loads of s**t had gone on i was crapin ma salf, magic u have made me feel so much better for sayin that! and i hope ya shows go ok or have gone ok! u best be goin to one of the reunions we can get on the absinthe

luv claire x0x0x0x
Claire

Hey Damien, its Claire (Red Absinthe) i kinda need to talk to you, well most of u that worked at kings mainly one of the craigs but i wanna clear things up with you to, could you email me or something please babydugan@hotmail.co.uk thanks

x0x0x
Magicman P
Hay to everyone who has left a message about me want to say thank you for your coments and im glad u liked the magic and thank you for coming to the kings arms only been back for a couple of days but miss it already will be back next year for my third season there hope to see you all real soon to find out what im up to www.xtreammagic.co.uk lots of fotage from kos will be put on my dvd and to all the ppl yet to go kos go to the kings arms and say magic sent u and u will be sorted out peace Magicman aka Pyro aka Damien x


Katie A

We love the kings arms! awsome bar x and the bar staff are wicked! Rach best bar gal ever...we know her from red bar but shes wicked behind the bar in the KA! love ya rach....go in there ask for a randy ribina ...sooooo nice cant quite remember whats init lol but i know there is smirnoff tho :)...lovin skank hes great he knew us from our first holiday and he said we make him smile awwwwww...aparantly evryone else was borin f*****s lol.! craig the owner is wicked ...top guy...

love ya all x cant wait to work next yearX kate n shell me , skank n shell
Ryan T
This place was wicked, real enjoyed it here. Craig's a quality bloke and his blue absyth nearly kiiled me.
Caroline C

awsome poster on the wall - go there even just to read that!
Kerry K

damian(magic man) ur excellent bruv pure legend lol stu ur a great laugh and top pisshead lol deano's neva sober na na na! daz and craig top geeza. lisa lil p**s head lol loadza luv babez

kel
Peterborough G

Hey... Kings Arms Rocks easily the best bar!

We loved the Kings Arms, Every night is a great night, Everyone was so friendly, met some really cool people!!

All we gotta say is we hope that you aint still finding chocolate cake scattered about the place!! Hopefully we'll be back!!!

This place is all about the cherry bakewell and the King knackers!!!

Love you guys have a great season !!!!
Ashley D

You Gotta go to the Kings Arms, Damien best street Magician ever, even when he's drunk. And the girls working there are mega friendly, Especially Nicola who is an absolute cutey, although i'd warn you all about letting her light a Zambuca in your mouth as you may get burnt, bless her. Kings Arms No1!! Dudley 4Eva!

Scott

Man I LURVE the Kings!!!! This pub is by far and away THE best pub in Kos! Everything about it is awesome. All the staff are crazy and always up for a laugh. Magicman Damien is fantastic, some of his tricks are breathtaking you've gotta see them. Him and Skank are the best PRs you could have in a pub. We were never out of the place really for our whole holiday and when we did we always went back because it was that good. You have to go to see that i'm right, and when you do get yourself a kings knackers to drink they are awesome. And if you want to get really drunk ask for a turbo knackers and get Rachel to make it. You know you've had a drink after half a dozen of them.
Chris P

Best Bar On the Island... Nuf Said
Lana

Hey you all. hope your all ok at the Kings Arms i had an ace time in kardamena thants for hooking us up with the diving (even tho i chickend out hehe) and darren thanks for making are last night the best i had a fab night got so drunk got some funny pic of you hehe. hope you can stay in touch love ya all

love from Lana, Lesley and Lisa
| | |
| --- | --- |
| Search for Kings Arms in all of JustKos & the Messageboard | |
More Bars in Kardamena...

5th Avenue | Adams Bar | Atlantis | Aussie Bar | Bamboozers | Bar 1960 | Bernies | Best Seller Cocktail Bar | Big Ben Bar | Billys Bar | Black Magic | Blue Lagoon Pool Bar | Bonkers | Brewers Droop | Bridge Bar | Brothers Bar | Bubbles Pool Bar | Buddies | Calypso Bar | Carnival Bar | Castle Bar | Cheeky Monkeys | Cheers Bar | Chilli Peppers | Chris Bar | Club 69 | Cobblers | Cocktails and Dreams | Corner Bar | Crackers | Crazy Horse | Crossroads | Cult of Rock | Dave and Ellens Bar | Downtown | El Tels | Enigma | Expose | Fame Bar | Flamingos | GNS | Gregs Place | Gumtree Pub | H2O Bar | Harleys | Hello Bar | Hollywoods | Hooties Cafe Bar | Jam Bar | Jolly Roger | Just Blue | Kings Arms | Kool Pool Bar | Liquid | Lush | Malibu Beach Pool Bar | Marios | Mas y Mas | Memories | Metro Club | Mojos | No Name Bar | One More Bar | Origin Bar | Passion | Pegasus | Point One | Poison | Ronnies Bar | Rumours | Savas | Seva | Slammers | Sportsman | Starlight | Status | Stone Roses | Sugar Nightclub | Sunset Bar | Taboo | Tango Bar | Tattoo | The Bar Pub | The Jam Bar | The Pussy Cat | The Quayside | The Rok | The Sports Bar | The Two Johnnies | Toxic | Trojan Horse | Tropicana | Ultra Marine | Wild Rose | Woodpecker Bar | Zoom |