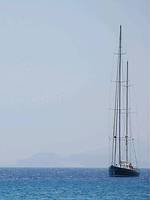 Kardamena Reviews
---
Places to Visit
---
Kos Guide


Brothers Bar

(Bars in Kardamena)

10/10
Dave P
went to kos in june 2008 the weather was red hot as for the bars never got further than brothers bar yannis is a top fella learnt me greek and played quality music im going back oct 2009 se you soon yannis im still laerning greek
8/10
Gill C

Hi Yanni-

Gill & Ian here - great nites in your bar, will be back next year to see you hopefully with my daughter, son in law and grandson (watch out for son in law he's dafter than we are).

Great bar with lovely staff.
Tilly A
hi yannis just want to say that the music in brothers bar is ace
10/10
Tilly A
hi yannis brothers bar is mint the shots are so cool see you next year love tilly
Olivia P

brothers bar is ace! The first bar on the strip a perfect start to the night. The reps here are lovely! (Becks) and realllllly friendly!
10/10
Allan D

hi their just arrived back from kardamena with my wife dawn all i can say about brothers bar is yanis and the crew really no how to entertain people off all ages.we are no spring chickens but if your young at heart this is definatley the place to be . when we return to kardamena it will be the bar we will go back to
10/10
Adam G

awesome bar, really friendly and gorgeous pr's, especially that tasty chichester girl ellie.
10/10
Samantha O

Me and 10 other girls went to Kos in June 07, was an amazing holiday. Meet up with the PR's in the days as they all go to the Argiri hotel pool, which is where we stayed.

Brothers Bar is awesome, its the first bar on bar street and the PR's couldnt be more friendly. If you go there ask for Becks or Sunny and see if they remember the Welsh Fairies. He should remember what im on about! One hell of a night! lol. Fish bowl dunking! Amazing, lol!!!!!
Elaine C
Hi to Yianni,Costas and all the crew its elaine cories mum just want to say a big thank to you all for making my 40th so special Yianni hope your watching what cories doing in your fatherly role ha ha, hope to see you all late august early september.see you all soon luv elaine and the gang xxxx
10/10
Becks B

hey guys hope you all enjoyed brothers. 2007 season is going to be just as good some make sure you get your a**e back and say hi. see you there :)
Linda

hi yiannis and all the staff glad to hear the bar still going well you all made me have the best wedding and honeymoon in july 04 remember yiannis you bought me champers and wedding cake its been over 2 years since i seen you all but im hoping to get over in july and my first stop will be brothers bar hi to layla laura kate andrea paul lee (my becks) craig and kev thats for putting up with me and my family for two weeks and for making my wedding excellent miss you all love to get in touch
Nadia V
Ha...forgot to put it was excellent! The blonde hair dye's obviously going to my head!

Nadia V
I worked here from June to August and it was definatly the best bar! Had so much fun meeting such wicked people, so...yea...thanx 4 the best summer ever!
xx

Paul H

hey its paul here, was working in brothers bar from may thru till mid july this year... just a quick note to say thank you to everyone who came in to see us every night and made working there even better for all of us...

cheers to yiannis, costas, phil, becks alfie sash leanne and nadia for puttin up wi me for so long, i know the place wont be the same without me, probably so much better!!!

see you all again soon and take care, anyone who wants me, im on jinja13@hotmail.com

later peeps!
Corie C

hey brothers bar

just want to say a big thankyou for making our holiday as good as it was especially alfie and even more rich!!!! feels rubbish to be home hopefully coming back next month!! missing you all! rich your amazing xxx

hopefully see you soon

loads of love

corie

hull girls
Andy H
hiya Yannis, costas an everyone. just dropping a line to say im on my waaay! so get them vodka jellis ready! Unfortunatley im not stayin at the Agyri this year Costas! but it will still be an awesome holiday again! anyway see yas in August

Andy ( the mad celtic fan who used to go out wiv leanne)
Julie R

hi yanis phillip and kosta! julie here just a quick hi hope your all well! miss you heaps,coming back soon,hopefully get to see zara this time! oh,hi to paul too if your still there.....miss you all heaps xxx
Clare

jus got bk from kos n wud lyk 2 sey brothers by far the best, went there everynite hung out wiv, alfie, becks, paul, leanne and sasha always made us feel welcome!!!!! wana go back jus to sit n chill wiv everyone!!! missin u all loads!!!! clare x x
Kostas S

Been there done that.... and i'll do it again
Denise
Hi Yiannis & Zara.. Sorry Zara - lost your e-mail address... must have been having a blonde moment! Best of luck for the coming season. Not that you need it - Best bar in Kardamena. Doubt we'll be over this season, but I expect to see the feather handbag in pride of place when I come back! hehe...

Lots of love,

Denise,

Pam, Deb & the littlun say hi!

Jamie-lee
Hiya Everyone,

Hope your all okay, missing the sun? i know i am.

I had the best summer this year working with Rach, Emma, Emma, Sky, Gemma, Tetley , Elliott and Treacle. You were all such a laugh and we worked for a great Bar!! Ioannis and Costa miss you both. I'm going to try and come back and visit in 06 if i cant stay out there to work.

Remember -
Elliott:....Oh My Gosh.he's making eyes and me and i dont mind.....FRESH!!!!
Adam: Are we still going to get married mums got her finers crossed.
Emma: How rude are you....Who rules the show...??!!!
Rach: You ALWHITE mate.......ahhhh man!!
Treacle: How many times did you want to say......YEAH!
Emma: Ghetti Spaghetti!
Dj Dan: How many packs of cookies did you bring in? Im still loving follow me!!

If you can drop me an email or text as im only in contact with rach and gemma!!



Lianne & jeff H

Hi John & Jimmy just to let you know we will be back next year so get the purple rain and strongbow ready love Lianne & Jeff
Becks

Alright guys i'm Becks worked at Brothers for the start and end of the season. Brothers bar is a wicked place a really good atmosphere and yeah us PR's were grat lol. Lets not reignite the argument with sunset thats all over now. The sunset PR's were cool, we really got on with them when i was there.

Anyway from Becks, Adam (Tetley) and Treakle - Piece
Alistair P

Just back yesterday from Kos. Had a wicked time. The staff at Brothers Bar are brilliant and very welcoming. The drinks are cheap. The music is cheerful. What more can you ask for. Keep up the good work.
Holly B

just got back home from working at brothers bar i loved it!!! missing everyone already the staff are great and will entertain you all night. this is a bar i would go back to next year
| | |
| --- | --- |
| Search for Brothers Bar in all of JustKos & the Messageboard | |
More Bars in Kardamena...

5th Avenue | Adams Bar | Atlantis | Aussie Bar | Bamboozers | Bar 1960 | Bernies | Best Seller Cocktail Bar | Big Ben Bar | Billys Bar | Black Magic | Blue Lagoon Pool Bar | Bonkers | Brewers Droop | Bridge Bar | Brothers Bar | Bubbles Pool Bar | Buddies | Calypso Bar | Carnival Bar | Castle Bar | Cheeky Monkeys | Cheers Bar | Chilli Peppers | Chris Bar | Club 69 | Cobblers | Cocktails and Dreams | Corner Bar | Crackers | Crazy Horse | Crossroads | Cult of Rock | Dave and Ellens Bar | Downtown | El Tels | Enigma | Expose | Fame Bar | Flamingos | GNS | Gregs Place | Gumtree Pub | H2O Bar | Harleys | Hello Bar | Hollywoods | Hooties Cafe Bar | Jam Bar | Jolly Roger | Just Blue | Kings Arms | Kool Pool Bar | Liquid | Lush | Malibu Beach Pool Bar | Marios | Mas y Mas | Memories | Metro Club | Mojos | No Name Bar | One More Bar | Origin Bar | Passion | Pegasus | Point One | Poison | Ronnies Bar | Rumours | Savas | Seva | Slammers | Sportsman | Starlight | Status | Stone Roses | Sugar Nightclub | Sunset Bar | Taboo | Tango Bar | Tattoo | The Bar Pub | The Jam Bar | The Pussy Cat | The Quayside | The Rok | The Sports Bar | The Two Johnnies | Toxic | Trojan Horse | Tropicana | Ultra Marine | Wild Rose | Woodpecker Bar | Zoom |