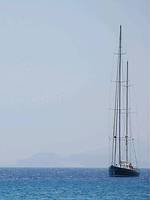 Kardamena Reviews
---
Places to Visit
---
Kos Guide


Bubbles Pool Bar

(Bars in Kardamena)

Josh H

Me and all the welsh boys had great time by the pool all day soaking up the sun and getting all oiled up! Very competent and relaxing bar/pool. Loved it
Elaine C
first met andreas in 2000 he was mega went back sept to savour his vodka jellies,went back june 2004 to find he was still as mad as ever and not forgotten us as if!keep in touch with him from home cos so desparate to go back,defo going back 2005 cant wait to see them all see u all soon luv elaine mel n louise xx

Elaine C
first met andreas in 2000 he was mega went back sept to savour his vodka jellies,went back june 2004 to find he was still as mad as ever and not forgotten us as if!keep in touch with him from home cos so desparate to go back,defo going back 2005 cant wait to see them all see u all soon luv elaine mel n louise xx

Graham T
me and my five mates stayed at this complex.... was a good holiday the pool was great an the location at first seemed a bit s**te but ended up being great just literally like 2 mins walk to the main pub/club/area!

cheap drinks an sexy as fooook girls (",)

graham an the scousers!!!!
Cp and jigsi
we meet again my love!
b rilliant
u nbelievable
b est
b ar
l ove u
e xcellent
s uper!!!!!! xxx
Cp and jigsi
we didnt like it we loved it and we wana tell the world! we have fallen 4 u bubbles! claire p and kirsty s! xxxxxxx
Cp and jigsi
WE LOVE YOU
| | |
| --- | --- |
| Search for Bubbles Pool Bar in all of JustKos & the Messageboard | |
More Bars in Kardamena...

5th Avenue | Adams Bar | Atlantis | Aussie Bar | Bamboozers | Bar 1960 | Bernies | Best Seller Cocktail Bar | Big Ben Bar | Billys Bar | Black Magic | Blue Lagoon Pool Bar | Bonkers | Brewers Droop | Bridge Bar | Brothers Bar | Bubbles Pool Bar | Buddies | Calypso Bar | Carnival Bar | Castle Bar | Cheeky Monkeys | Cheers Bar | Chilli Peppers | Chris Bar | Club 69 | Cobblers | Cocktails and Dreams | Corner Bar | Crackers | Crazy Horse | Crossroads | Cult of Rock | Dave and Ellens Bar | Downtown | El Tels | Enigma | Expose | Fame Bar | Flamingos | GNS | Gregs Place | Gumtree Pub | H2O Bar | Harleys | Hello Bar | Hollywoods | Hooties Cafe Bar | Jam Bar | Jolly Roger | Just Blue | Kings Arms | Kool Pool Bar | Liquid | Lush | Malibu Beach Pool Bar | Marios | Mas y Mas | Memories | Metro Club | Mojos | No Name Bar | One More Bar | Origin Bar | Passion | Pegasus | Point One | Poison | Ronnies Bar | Rumours | Savas | Seva | Slammers | Sportsman | Starlight | Status | Stone Roses | Sugar Nightclub | Sunset Bar | Taboo | Tango Bar | Tattoo | The Bar Pub | The Jam Bar | The Pussy Cat | The Quayside | The Rok | The Sports Bar | The Two Johnnies | Toxic | Trojan Horse | Tropicana | Ultra Marine | Wild Rose | Woodpecker Bar | Zoom |