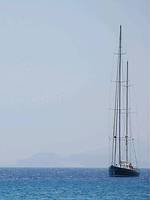 Kos Reviews
---
Places to Visit
---
Kos Guide


Day trip to Turkey

(Excursions on Kos)

10/10
Carol W
Done this last Tues 40 Euros each..not very well organized nearly missed boat due to q in wrong place needed a boarding pass collect from little cafe and passport..25 min on boat very nice views busy at Bodrum market and locals are very pushy to have your cash...Euros Lira or English! toilet 75 cents no wash and a whole in the floor. Lovely lunch here on the harbour we had minibus collided with vehicle on route back to port..oops! Great to have travelled to 2 countries in 1 week but Kos was better

9/10
Rozina M
Having read the comments on the turkey trips I have to pass my comments that alot of these statements are not correct, first of all you do not need to handover your passport all you need to do is show this at passport control. The situation of waiting in the sun outside is wrong you now can wait in the cafe to go through passport control. On arrival in Bodrum the Turkish authorities are very good and you get through almost straightaway. Regarding the trip round Bodrum, if you go with the right travel agency, they will tell you that if you want to go on the tour, just go, enjoy the trip and when it comes to the the Gold Centre just walk in and out if you are not interested in the gold, the trip is worth going on and the guides are very informative. If you are staying in Kardamena go to Harriet Travel these people will tell you the truth. I have been on this trip many times and cannot fault it. Bodrum is a place of many shops and you can barter with most of them, you can barter in the market which is on a Tuesday, have fun enjoy it and dont find fault with everything its just an experience to enjoy. Only comment I would say is be careful in the sun it gets very hot, use plenty of sun cream.

Gemma W

Myself and my partner have just back from a week in Kos town which we really enjoyed.

Whilst we where there we decided to take a 1 day boat trip to Turkey on the Maria Star boat. The price was 19euros each.We were told we would be spending the day in Bodrum town centre where there would be a bustling market, and was promised a very good trip. How conned we were.

We got on the boat at 9am, which sailed all of about 10 minutes before we had to get off the boat again and go through passport control and then get back on the boat. 40 minutes later we were sailing to Turkey.

Once we got to Turkey we boarded a bus which took us to some "windmills" which to me looked nothing more than a building site.

After that we then travelled to a Bodrum Gold centre (we were not told about this bit) were we were practically forced through the doors!!

Once inside there were strategically placed members of staff standing in the way of the exits so no one could escape!! There was a "gold factory" inside with about 3/4

1/10
Michelle H
Booked a day trip to Turkey with Hermes Travel. We were left standing at the port as there was a delay on the ferry. This wasn't very pleasent as the heat was unbareable and there were too many people shoved up together. An English couple told us that we had to get our boarding card from the cafe place next door. We were not told this by the Hermes Travel. So, we fought our way through the crowds got our boarding card and re-entered the crowd. The people that came after us were boarding their boats to Turkey, leaving us stood there a while longer. People had been waiting for so long that tensions started to fray and there was arguements with the port authorities before we'd even got there. It was so chaotic and dis-organised. To top it all they expect you to hand over your passport to these people. After seeing this choas, nearly passing out with the heat and worried about giving our passport over to such dis-organised rabble we decided to leave the crowds and not bother with the trip. When we told Hermes Travel of our experience and that we weren't happy they never gave us any sympathy or our money back. I would not recommend this trip especially with Hermes Travel.

Katie, carrie & sherry

I would not recommend the market trip for girls travelling alone, the men think the have the god given right to touch you and it is quite scary at times.

However the rest of the town is fine if you stick to the main shopping area.

Also if travelling by hydrofoil dont book the 11am trip it doesn't exist and you have to sit on the boat until after 12 very frustrating!

10/10
Tony A

DAY TRIP TO BODRUM IN TURKEY

If you have not visited Bodrum before it makes a nice change. There are NO problem at all, they DO NOT stamp your passport, and you DO NOT require a VISA for a day visit.

Book your trip in the harbour, try THE MARIA STAR and you will only pay about 20/25 euros which INCLUDES the tax etc.

( THE REPS CHARGE ABOUT 43 EUROS FOR THE SAME TRIP ).

TUESDAY is the main clothes market day, but everything is on sale every day and if you have not been before, you would not know that it was not market day, and there are less queues when you go through customs in KOS on other days.

Be WARNED that the customs in KOS are VERY STRICT and they will fine you if you bring back more than one box of 200 cigarettes or too much of the other goods.

If you go on THE MARIA STAR, mention my name to George or Maria.

Visit my web page for details on The Maria Star and other useful information about Kos.

Mel & neil

Hi Alan,

We went on the trip to Turkey 3 years ago and plan it again this year too! I do remember there being a group of older people most of which had walking aids and they went on the trip and loved it! I'm sure your wife will be ok as there will be people there to help and im sure she will be given priority to get on/off first.

Mel

P.S - we are staying in Tingaki also in September!
Alan M
Hi,as my wife has walking difficulties to some extent,would she have any problems getting on and off the boats that go across to Turkey,as our friends want to do this trip whilst we are on Kos in September.Also

has anyone any information on the Sunshine appts in Tingaki.
10/10
Trevor J
Did the Turkey Trip called Bodrum Sunset which is done on Sunday through Travel services. This includes a tour guide around Bodrum, exclusive access to Gold Manufacturer where you can buy gold etc. Its then down to bodrum town for couple hours shopping, then onto the Forever club four star hotel. Where you will dine and be entertained by live music band, dancers and belly dancer. You get over by hydrofoil and return about 8pm the crossing takes about 20minutes, so not to long on the water.

3/10
Jessica R

Me and my friends went to turkey for the day and absolutely hated it1 it was horrible and we spent the whole day looking really miserable the only good thing about it was that 200 cigarettes were only 7 euro's but you could only bring 1 pack back. we had to wait around for hours for the boat back with nothing to do as we had been round the market already and didn't like how pushy the turks were.

Paul F

We've just returned from Kos (Tingaki) and done the Turkey day trip on a Tuesday (market day)

We booked this through Theokratos travel on Tingaki main street, who arranged everything for us.

There was a 3 euro tax to pay (inc. in ticket price) plus a further 1 euro 'port' tax to pay in Kos town.

We took up the optional free 1 hr town tour in Bodrum - which was interesting and dropped you off near the covered market, it stopped at some disused windmills (nice views of harbour) and stopped [briefly, on roadside] outside the ampitheatre(got a couple of photos, which by the looks of it was all that was needed!) - tour was funded by Bodrum Gold Centre, so there is a visit to their sales room as part of the tour.

We done the market, had lunch, then walked down to the Castle - unfortunately we didnt leave enough time to see all of the castle (it's big!) before having to catch hydrofoil back. You will need at least an hour or two to go around castle properly.

Entry to castle is in Turkish Lira only (10YTL each) We only had 30YTL and having 'ran' back through the Turkish streets in 40 degree heat to get 20 more Lira, the lady at entrance told me that the 3 children could enter on the one ticket ! (the 20+ extra Lira came in useful for Duty free's though as I could use both currencies at once)

Kevin H

thanks les was wondering do you have to pay ten pounds tax on entering turkey if you are on day trip also do you know how much trip to turgetreis costs and any idea of times of crossings and do they go from kos town thanks
Les K
Hi Kevin, I hope you get this in time. From Kos Town you go to Turgutreis on a Saturday for the Market. There are plenty of Operators who do it, including Maria Star who we used. All the best and hope you enjoy.
10/10
Charissa F

We booked our trip to Turkey through Trust Tours, who provided all necessary information to make it a great day out. Would recommend to all!
10/10
Les K
With thanks to the recommendation of Tony Ainsworth, we made our acquaintance with George who turned out to be a hospitable person. The cost of the trip when we did it on 22nd May 2007 was 20 Euros each plus 4 Euros each for the Port Tax, making a total of 24 Euros each. This being half the price of our Tour Operator. Maria Star does its own tour of Bodrum but we didn't enquire about this. Maybe you can help with this info please Tony.
Tony A

DAY TRIP TO BODRUM IN TURKEY

Hi Tom,

There is NO problem at all, they DO NOT stamp your passport, book your trip in the harbour, try THE MARIA STAR and you will only pay about 15/18 euros whinch INCLUDES the tax. Visit my web page for details on The Maria Star, and if you go mention may name to George on The Maria Star.
Tom P

Hi im traveling to kos on the 18th of october and i wanted to visit turkey for the day but my friend has put me off the idea by saying that the Turks might stamp our passports and we might have trouble getting back into Greece (Kos). Somebody please tell me that im wrong as i really want to go!!
Mark N

We did our day trip to Turkey with our tour rep First Choice as we thiught it would be the best bet and safe. Oh where we wrong ! the trip was well over booked over 600 on a small boat to Turkey with little space on board. Turkey was nice and I would visit again but I would plan the trip myself. the boat was late leaving & late getting back and little help from First Choice and to make matters worse we where charged twice when we returned home. I have followed the complants procedure on the First Choice web site but nowone has replyed to me at all. First Choice should be Last Choice
Elaina G

The day trip to Bodrum was great, book through the travel places in the square though. Go for a turkish bath - amazing!!! Only 20 euros!!

Tony A

THE MARIA STAR

Day Trip to Bodrum on THE MARIA STAR.
Telephone. (0030) 2242 026058
It is a very good trip if you like shopping. The Maria Star goes to Bodrum every day, and you DO NOT require a visa, just take your PASSPORT.

The price changes but it was €21.00. Euros plus tax in early June, but it may be cheaper now you will have to check at the boat. It left at about 09.00.Hrs and returned at 17.00.Hrs. It took about 40 minutes for the crossing and they offered us a FREE one hour tour of Bodrum. The boat is fully air-conditioned.
Instead of shopping go to the Turkish Hamam (Turkish Baths) it is very relaxing.
On Saturdays they now GO TO TURGUT REIS where they hold a large Saturday Market, if you have been to Bodrum before try this on a Saturday. I have included a few pictures as well, just double click them to enlarge them.

Julie

Turkey was amazing!!lots of brill fake designer shops. a word of advice though, be sure not to point out to the shop owners taht you like anything in particular unless you are sure because they tend to pounce on you and are VERY persuesive with prices and EVERYTHING is fake so be careful. i bought about three rugby tops which were fake but they are really great quality and the logos well you would never know that they were fakes!! when we got to turkey we had a free coach trip around the towns and that was really great as well, it really gave you an insight into turkish life.

Donna W

I worked as a Rep in Kos and we ran a day trip to Turkey (Bodrum) on a Tuesday as it is also market day.. people were always saying you can get the trip for 20 Euro's less if you book with an independant seller but just remember with booking through your rep you are getting insurance..Visa and a choice of trips and you'll have a dedicated boat and someone with you at all times.. make sure you have a turkish bath its amazing, although the gold factory is good too! The market is a must for ladies like myself who like handbags..keep haggling at them they will let you have it for next to nothing... some people are often put off by the Turkish men but they are harmless they'e just trying to earn a living be friendly towards them and they will let you have the items for less! Men -just talk to them about football! its a fantastic trip but just wear comfortable shoes and don't book through anyone other than your rep and you wont be stranded at the harbour without any help !!

Helen

The day trip we took to turkey was great if you have the opportunity to visit turkey whilst ur on holiday then go for it, was amazing went to Bodrum was so differEnt from greece, people friendly gorgeous scenery and plenty of bargins, we were really impressed and went to turkey for a holiday couple of years later BRILLIANT!
Ken P

Went over to Bodrum on the hydrofoil as my wife does not sail well(To say the least) which only took 35 mins.having been collected from near our appartments by coach-which was 8 mins early! Had a good walk around the area and found a back street bar for drinks and toasted sandwich which cost less than half what we paid in Kos.Enjoyed all the shops/markets etc but only bought some Turkish Delight.Went to the castle but they wanted Turkish Lira as payment for entry so we gave it a miss.ALL the toilets wanted payment for entry.
| | |
| --- | --- |
| Search for Day trip to Turkey in all of JustKos & the Messageboard | |
More Excursions on Kos...

3 Bay Cruise | 3 Island Cruise | Bar crawl with your reps | Boat trip to Symi | Day trip to Rhodes | Day trip to Turkey | Greek Night | Hippocrates Secret | Horse Riding | Island tour by coach | Lido Waterpark | Paradise Beach | Scuba Diving | Trip to Bubble Beach | Trip to Kos Town | Trip to Nysiros Volcano | Trip to Shape Waterpark (Kos Town) |