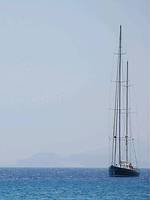 Kardamena Reviews
---
Places to Visit
---
Kos Guide


Slammers

(Bars in Kardamena)

10/10
Bestprever! B

get ur ass's to slammers its well good and if you go tell the beauitful pr tiffany tht i say hello :D

tiffany il see u next year doll let the prin begin haha xx
Scottish J

Slammers is the place to be i worked here lastyr (05) n had a wicked time. yanni, steve, sean n milly was good to see you all again this year hopefully see you guys next season take care x x x
Alex B

One of the best bars in bar st !!

We were there every night, Few shout outs to the staff

Yannis! thanks for the frees shots........

every night!!!!

Ste top lad, keep in touch on your return!

Sean same as ste! both legends!

Milli i should see you when you get home!

Rachel I truley hope you come visit when you visit Milli.

Best had do being my future wife and all that!

Many thanks to you all and kindest regards Alex, Damo, Petch and Matty!

xxx kisses for Rachel and Milli...
Can U Help?
Ian S
I'm trying to get hold of Sarah Mcluckie She was a good friend of my wifes and I'm trying to get them back in touch!
Claire

Hey hey,

Anyone who goes it has got to try a blue bubble gum cocktail it really is the dogs bollocks haha! it is 90% alcohol an one of these and u will be set for a nite that u cant remember ha! they taste well nice u usually think somethink that good for ya will taste like crap! But it dont!

there well yummy!

x0x0x
Dandowntown

bone, are u putting rocky on 2moro in the bar? i'll have a heineken and the botswanian boatboy, the rwandan duck fisher, kazakhstanian rug weaver and 2 shots of buca..... i'll pay extra for the boat boy hahaha

same goes for u on ur shift gaz. foggy ur a f**king superstar mate. hello 2 all waitresses and pr girls who worked there all year. yanni ur top banana! doesnt matter about the second go. slammers, pure genius.

Sarah M

My second time back at Slammers this year, an excellent bar, with the exclusive bubble gum blue drink.... TRY IT!

My favourite bar I gotta say..... Bone ur gr8..... Hi to Laura Plz.... Yannis, ur a star, Kyle..... what can i say, ya can't play blind forever...... Foggy had gone by this visit to kardamena, but hi to u 2, Spoon.... the best..... made a very good friend out of this gal, who has come and stayed with me in Manchester a couple of times since...... wicked lass.... the best!

Ur fishbowls....... fab, off my face....... aaarrrggghhhh!

Love ya all, think ur gr8..... see you all again next year!

Take care for now love:

Sarah, JJ, Adele, Alison and of course Luke!
Dean

I went to Kardamena in september and i loved it i went 2 slammers everynight cos i met sarah (spoon) who was the "waitress" and for the whole to weeks i wnrnyt in there every nite it was fab n she was a top gurl. also wicked was good inparticular the pr Beckie lol
Jess H

went out to kos this september, me and my other half(skinhead nutter that covered himself in transfers from crisp packets coz he thought it looked cool!) had a brill time slammers woz defo the bestest bar by far! bones is a quality geezzaa made us feel real welcome and that and soz we left the club early that night(when greece won basketball!?) i woz spewing my guts up all night - wot a loser! left the cds there 2-never mind you cant beat a bit of the hoff eh!? anyhow back home now in s**tty ol' worthing havin a mad one!! x

Gaz t

Had some great times working here and I've always got a reminder of that. Foggy was the nuttiest person I've ever met and I want one for x-mas, Bone was just an english pig but the boy had gags and Kyle errm I think the less said about wot Kyle did or said at work is for the best. Loved all the waitresses and got on really well with all of them and really really well with some of them. Hopefully I'll see you all next year and if any of you check this site then send me an e-mail at gareth_westerby@yahoo.co.uk
Lauren B

loved coming in here....Bone....abs luvly and i did tell you crutches are hard work....kyle...mad as hell and cant forget my lil lumpy friend Sara .....cant bleave i actually ended up answering to that....THANKS LOL, and also lil kelly

and cnt forget are treacle...nt that you did much work ay chickadee....and if i hear u say F**K in stead of FOOK i will kill your giraffe!!!!!!

luv ya all guys
Matt F

Hi, Matt, Heidi, Ben & Sadie here, we waz in Kos last year and had great time at Slammers every night. Is DJ Smurf still there? Coming back next year and hoping to catch up with some old friends. Looking forward to seeing Yannis and the guys again. Hope you remember us all, we were there when Greece won Euro 2004 and Ben & Sadie were just 9 & 11 and are looking forward to working behing the bar again pouring drinks for the old-uns,
Charlotte

I LOVE FOGGY
Sarah M

What can I say.... Got back from Kardamena after spending loads of time in Slammers on the 29th june!

Just booked another two weeks.... going back on 29th august........... Slammers we are coming to attack ya once again... get them 4 litres ready "bone"! (but then again I could try a 6) See ya then then guys!

Jamie

we went to slammers everynight while we was there. we got back yesterday (7/7/05) after 2 weeks and had a brilliant night everynight. we ended up making real good friends with everyone from the bar and we looking forward to them meeting up with us in leeds for the night out we have arranged once the season has finshed. you have to go to this bar everynight before u go out, it will set u up for a brilliant night. so thanks to bone (you english pig), foggy (you mad t**t), gaz (you fat head), yanni (you p***y) and to the sexy beth, kelly and our little flick.. we had such a mad time. just a shame that bone and foggy can't do the flip......that they tought me and tim. you lot better keep in touch you have got our numbers and my email address is jamielufcfan@hotmail.com. keep in touch. we will defo be back.. especally to see if aiden (the sambuca monster) can beat his 40 he had in one night and no one could beat him......we are leeds..... the leeds lads flag is displayed for all to see at the front of the bar. bone, hope it didnt take long to clean the shaving foam off ya hotel mirror.hahaha we had to leave something so u remember us

speak to you lot soon.. remember keep in touch with us.

jamie, tim, aiden and karl...(leeds lads)

Nicola D

WE WENT TO ALOT OF BARS IN KOS BUT THIS WAS BY FAR THE BEST WE LOVE SLAMMERS THE STAFF THERE WERE GREAT ESPECIALLY BONE AND FOGGY YOU PAIR OF NUTTERS THE GIRLS WERE GREAT TO WE ENJOYED GETTING UP AND DANCING ON THE TABLES AND GETTING REALLY DRUNK MAKING NEW FRIENDS WAS EASY TO DO AS IT IS SUCH A FRIENDLY BAR WITH A WICKED ATMOSPHERE HOPE TO SEE YOU NEXT YEAR YOU GUYS LOOK GREAT ON THE CAMERA. THANKS FOR THE ENTERTAINMENT TAKE CARE OF YOURSELVES LOVE TO YOU ALL LOVE THE LONDON GIRLS NICOLA KARINA AND LEANNA X X X X X X X X X X X X X X X X X X X X X X X X X X X X X X X X X X X X X X X X X X X X X X X X X X X X X X
Can U Help?
Sarah M
Hey people..... If ya goin out to kardamena... visit bone for me and get his e-mail... or something!
Sarah M

Slammers

The best place to be! Can you believe I drank a 4 litre fishbowl to myself... (thanx for that bet "Bone....." You was great All staff here were great... Foggy we love ya! Top place Luv you guys! See ya soon Beth
Karina F
hi i worked at slammers last year, his name is ben and he was living up north been traviling i think but he is originally from a austrailia.
Erin L

Ooops I posted that twice! Woznt meaning to sound desperate and impatient there, just had a little trouble navigating the site and couldnt find my other post so thought I needed to post it again!

Erin L

Hello, this is the second time Ive tried to post on here, so hopefully it will work this time...

Anyway, basically Im lookin for the name of a geezer who worked in Slammers Bar last year, I know he woz there in August/September 2004 I dunno about the rest of the time. He woz from somewhere up north, he had quite a ruff voice (unless he had a sore throat that week?), and a mohawk (which must narrow it down?) and big tattoos covering one of his shoulders, I think he had a dragon tattoo as well and he woz quite tall and muscular........

can anyone help??? Im not sure if anyone still checks this thing anymore since the last post seemed to be 5 months ago but PLEASE SOMEONE HELP ME! What woz his name and what town did he come from? I just wanna put a name to a face!

Erin L

Hello does anyone still check this thing???

Well if so, does anyone know the name of the bloke who worked at Slammers Bar in August/September 2004, he woz northern and he had a mohawk and a big tattoo on his shoulder, I think he had a dragon tattoo somewhere and he had quite a ruff voice, woz quite tall and "buff" as it were.

PLEASE SOMEONE TELL ME HIS NAME!!!!!!!!
Jenny

Hey guys!! comin bk on June 22nd with Aimee we cant wait!! gonna work for the summer. clare wen u goin out?will u still be there wen i get there? hope so itl be good to see ya! cant wait to see everyone. luv ya all lots x x x
Karina
hello

well u have got your self a guy well done babe hope his new nice my e mail has changed its

fanceynancy@yahoo.co.uk,have

u got my new moblie number? txt or call u soon.

xxxx.
Clare S

hey dudes,

coming back at some point in june with my fella, can't wait. at the moment only a holiday is planned but i can imagine staying longer than expected. karina you need to come and visit me in chester now that i am free from the stresses of student life!

has anyone heard from russ yet? i'm getting a bit worried about him! he hasn't text me back for ages??!

love you all lots!

can't wait to c u all!

clare xxxx
| | |
| --- | --- |
| Search for Slammers in all of JustKos & the Messageboard | |
More Bars in Kardamena...

5th Avenue | Adams Bar | Atlantis | Aussie Bar | Bamboozers | Bar 1960 | Bernies | Best Seller Cocktail Bar | Big Ben Bar | Billys Bar | Black Magic | Blue Lagoon Pool Bar | Bonkers | Brewers Droop | Bridge Bar | Brothers Bar | Bubbles Pool Bar | Buddies | Calypso Bar | Carnival Bar | Castle Bar | Cheeky Monkeys | Cheers Bar | Chilli Peppers | Chris Bar | Club 69 | Cobblers | Cocktails and Dreams | Corner Bar | Crackers | Crazy Horse | Crossroads | Cult of Rock | Dave and Ellens Bar | Downtown | El Tels | Enigma | Expose | Fame Bar | Flamingos | GNS | Gregs Place | Gumtree Pub | H2O Bar | Harleys | Hello Bar | Hollywoods | Hooties Cafe Bar | Jam Bar | Jolly Roger | Just Blue | Kings Arms | Kool Pool Bar | Liquid | Lush | Malibu Beach Pool Bar | Marios | Mas y Mas | Memories | Metro Club | Mojos | No Name Bar | One More Bar | Origin Bar | Passion | Pegasus | Point One | Poison | Ronnies Bar | Rumours | Savas | Seva | Slammers | Sportsman | Starlight | Status | Stone Roses | Sugar Nightclub | Sunset Bar | Taboo | Tango Bar | Tattoo | The Bar Pub | The Jam Bar | The Pussy Cat | The Quayside | The Rok | The Sports Bar | The Two Johnnies | Toxic | Trojan Horse | Tropicana | Ultra Marine | Wild Rose | Woodpecker Bar | Zoom |