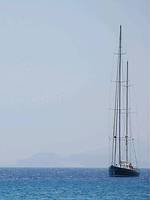 Kardamena Reviews
---
Places to Visit
---
Kos Guide


Aussie Bar

(Bars in Kardamena)

9/10
Elena P

Wish i was still there was amazing the Aussie bar haha will have to come back over and see you all again, im the leeds fan that was in with my dad all the time. watching football and sky sports news haha, good time thanks
10/10
Margaret P

Just back from an epic week in Kardamena one word amazing!

many thnks to the aussie bar i loved it we went here all week and never left the staff are lovely and the pr staff very friendly still friends with them now!! Billy your an absolute legend!!
Bernie

Billy..... your a star of Biblical proportions, next time Jesus graces this earth I am sure he will head for the Aussie bar for a swift bottle of Heineken with Billly (listening to beautiful Greek music of course). He will don a Greek football shirt and head off to Kos Town with Billy to check out a strip joint. The Malaka bar, just near the beach! Love you Billy

8/10
Amy W

went to the aussie bar all week on hol in the day and at nite.

the couple who run it in the day are lovely and we are still in contact.

the nite staff and the pr's are great too. never had a problem with any thing or any ants.

you cuold choose any music you wanted and they would put it on for you.

we went in june and never been to any where hotter, the staff coped and carried on working throughout. the couple in the day even had the day off and drove us to kos town and showed us round there. cuoldnt ask for better set of people in the aussie bar. will definatly be returning to the bar.
Lewi

This is always a good bar to go in when it's full and can be really jumping at times the staff are dead canny as well. Definetly worth a visit!.
Kev

Brilliant bar! Friendly staff, and a really fit Danish one. Music wasn't that good compared to Crackers next door because the Greek owner didn't have a clue what us English like! Nice pints of vodka and red bull though!
Bernie I

Billy, Simon, Hutchy, and Pete... thanks for the hospitality.... see you all again soon
Chris and ruth P

Great bar!!!! enjoyed the hospitality and friendly atmosphere. Will be top of our list next year. Thanks Bill for a lovely time.
Clare N
The Aussie Bar is the place to be for a top night out the owner bill is a fanstic bloke who as a heart of gold who will make you feel welcome.nikos,jenny and pete are also great poeple.

So go on guys and girls give the Aussie bar a try and whilest you are there why not sample one of bills famous redbacks im sure you wont be disapointed.

Thank bill,nikos for a great hoilday see you next year,

luv

Stuart,Clare

Judy,Albert
Katie S

We loved Aussie Bar its Fab. Bill Sarah Chris Jenny and Nikkos were brilliant. Thanks for the best time eva. We were there every night and were made very welcome. They are just the nicest people in the world and Im going back later on this year just to see them.
Katie S

The Aussie Bar is the best Bar on the whole Island, we went there everynight. Bill is the best guy on the planet, our boat trip to the volcano got cancelled so he took us and 2 others up to Zia for no charge, he is just a nice genuine guy. Sarah Chris Jenny and Nikkos who work there were also the nicest people and we are still in touch via email now. Please go and give it a go.
Can U Help?
Julia P
just wondered if anyone could help! met a greek guy called Alexandros who is 23 on a plane going to Athens in February and should of stayed in touch, if anyone knows him or if it's you then please reply! Thanks!
Laura P
the aussie bar was great to start off the evening. the PR's took care of my boy gave him loads of attention and always made sure we were happy. cant wait to go back its great
Jade B
triple vodka red bull 1 80 cent OH MY GOD if any 1 can relate plaese laugh out loud
K R
Were were invited in via the back entrance to the Aussie bar by a tout. Offered special deal on drink etc which didn't materialise when we arrived.
The bar area itself stank of stale beer. We sat outside and were greeted by a battle of the sounds between Aussie bar and Crackers with each bar trying to be louder than the other. Our table ended up crawling with ants. The bar itself had around 8 people in it.
We quickly finished up and moved on.
Next day we found that the bar is more commonly known as the Mozzie bar. mmm wonder why :)
Dan H
Loved the place. My warmest thanks go to Genna, the lovely pr lady who showed me more than the sights of kos one evening. Very nice indeed. You know what, I think I loved her that night.
The owners are great and prs stunning so what more do you want from a bar set right on the sea front
Fi J
As travelling aussies we went through here and the only thing aussie about this place is a decrepit koala and an aussie flag the size of a tea towel. I hate it when bars call themselves 'Aussie' and there is nothing nothing australian about them (drinks, crisps, decor, staff etc). Trade off some other countries name!
Katie A
Bill is a fantastic bloke! My dad and his girlfriend met him last year and told me what a great man he was, when I met him I could see why they liked him so much, he has a heart of gold and really made us feel welcome. We'll all be going back to see him next year for sure.
So, see you next October Billy!!!

xxx Luv Katie xxx
(Also Stuart, Clare and Sue)
Teresa P
me and my 4 friends just got back from a week in kos the place was pretty dead but we made the most of it!!! went to bills bar every night a reaaly chilled out bloke who let me make my own drinks and the rest of the bars we really enjoyed it
Sam D
the bar man bill is quality! but likes to bull s**t about how he know's crockodile dundee and steve irlwin
Dirk D
aussie bar was ok thanks to the loveley derby girls that were pr ing there!! but i have to agree with one of the comments below that bernies was much much better!! them 2 f**king nutters that pr'd there are the biggest nutters ive had the pleasure of meeting! they had a full on scrap every evening with eachother and provided hours of entertainment for us boys!!
Faye
Went in here nearly every night. Bill and Mike r the greatest. 1 night i was a bit bored so i stared PR'in for them and working behind the bar. I was making the best cocktail's ever and gettin half of Kardamena absouloutly ruined!!!!!!!!
If i can get the cash together i'm gonna go and work for him next year!!!!!
Liz B
Went in here a few times, Bill is a nice bloke and its a good atmosphere. To be honest we preferred Bernie's Bar a couple of doors down but its not on here! Anyone else heard of it?
The2janes
Ice cool beers served in ice cold glasses kept in the refridgerator. Good music and Bill is a great host.
Michaela P
The aussi bar is.........the dogs bollocks! i love it. if anyone says its rubbish then you must of had your beer goggles on and seeing things! (*_*)
| | |
| --- | --- |
| Search for Aussie Bar in all of JustKos & the Messageboard | |
More Bars in Kardamena...

5th Avenue | Adams Bar | Atlantis | Aussie Bar | Bamboozers | Bar 1960 | Bernies | Best Seller Cocktail Bar | Big Ben Bar | Billys Bar | Black Magic | Blue Lagoon Pool Bar | Bonkers | Brewers Droop | Bridge Bar | Brothers Bar | Bubbles Pool Bar | Buddies | Calypso Bar | Carnival Bar | Castle Bar | Cheeky Monkeys | Cheers Bar | Chilli Peppers | Chris Bar | Club 69 | Cobblers | Cocktails and Dreams | Corner Bar | Crackers | Crazy Horse | Crossroads | Cult of Rock | Dave and Ellens Bar | Downtown | El Tels | Enigma | Expose | Fame Bar | Flamingos | GNS | Gregs Place | Gumtree Pub | H2O Bar | Harleys | Hello Bar | Hollywoods | Hooties Cafe Bar | Jam Bar | Jolly Roger | Just Blue | Kings Arms | Kool Pool Bar | Liquid | Lush | Malibu Beach Pool Bar | Marios | Mas y Mas | Memories | Metro Club | Mojos | No Name Bar | One More Bar | Origin Bar | Passion | Pegasus | Point One | Poison | Ronnies Bar | Rumours | Savas | Seva | Slammers | Sportsman | Starlight | Status | Stone Roses | Sugar Nightclub | Sunset Bar | Taboo | Tango Bar | Tattoo | The Bar Pub | The Jam Bar | The Pussy Cat | The Quayside | The Rok | The Sports Bar | The Two Johnnies | Toxic | Trojan Horse | Tropicana | Ultra Marine | Wild Rose | Woodpecker Bar | Zoom |