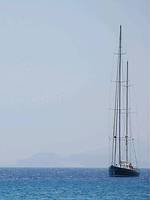 Kardamena Reviews
---
Places to Visit
---
Kos Guide


Rumours

(Bars in Kardamena)

10/10
Joanne P

really good if ur up for a laugh. karoke all night .. luvly bar staff n wicked dj.... hes welsh :) nahh it was really good x
8/10
Lindsay M

Don't forget to go and see George for the schnapps after u do karaoke!!!!
Melanie L
just like too say me and my family had a great 2 weeks in kardamena and gettin smashed in rumours hi 2 liam the abba girls say hello and jenson chloe and jordan enjoyed you being the dj sorry 2 hear your not goung to b there this yaer we all will b

Kate H

The people in this bar send me to heaven and on a scale of one to ten it's eleven!!!!!!

George is the Best Damn Barman in the entire Universe!!!!! Free Juice Shots for me afta Karaoke

Just to keep me going!! He owns the best bar in all of Greece

It's always booming when Georgie Porgie is behind that bar!!!

DJ LA has got to be the cheekiest lad i've ever met and I come from a place where cheeky is an everyday word! He's a propa sweetie n a propa rude bwoy!!! And whats up wit likin Chelsea for a player

!!! Remember Lad "You're A Soul Man Duh du du duh du du"

Sorry bout me cousin knocking you out on the last night even though it gave the 10 of us a few giggles

Oh yea n he's a pretty damn good DJ too

Me, Steph n Kelly miss our little microphone winks

I've been to Kardamena 5 times and went to Rumours every single time!!!

Great Music, Great Laughs, Some interesting singers, Great Drinks, Brill Cocktails

Love

Kate Hurn

any rumours staff remember me!!! Karaoke 5 Times, One Night

I gave excellent on all even the babes coz lets face it I was there

DJ LA WROCKS!

Lynzi

Hi guys & gals it Lynsey from 02, 03 04 & 05 (yeah its really that good!) Wont be goin this year but hope you all have a massivley drunken one.

Hi to Andre who I speak to nearly every week anyway, but yeah forgot about you leavin me on that sunbed thanx for that Hi to Tania who I hope one day will make it back and MOJO hope your lookin after my 17th Century state of the art stereo system A big hello to Liam hope your keepin well & of course last but not the least George, hope your "still standin" at the end of this year to make it through another year The finest barman!!!!

Gonna be strange not seein you all this year, but like I said will be back with a vengance so have a goodn and see ya all soon

(54)
Mojo

YAY!!!!not that i really danced much on the bar..... George i'll be back to haunt you, just thought id warn ya! ANDRE!!!we will be gettin stupidly drunk, as usual, with me on the floor before ya no doubt! see ya out there guys!!! xxx
Dj M

You better watch out,

You better not cry,

DJ Mavros is about

And he's gonna fly by.

He's checking his list,

He's checking it twice All the red vodka Will be drunk on sight DJ Mavros is coming to KOOOOOOOOOOOOOOSSSSSS!

Have you been tipsy?,

Or been a big ho?

You better not tell,

so no-one will know

DJ Mavros is coming to Towwwwwwn!
Steph F

hey guys it steph,

sam you were the best waitress always freindly to every1, i was sorry to see you go u left b4 me tht was not fair lol.

liam how are you still daft as ever i bet u won't change. george george got to hand it to you. your the best bar man with all your cocktails n shots you gave us. n marc you cheeky monky hope you ok n keepin well. hope to see you all workin again out here next year. luv ya guys xx
Georgie L

yeah me and my friends loved this bar. fantastic for warming up for the night ahead! Plus we luved Dj liam
Big G

Big G keep up the good work Filomu, First night in and we hammmered our way through 2 and a half bottle sof Georges marvellous medicine.

DJ LA Roll the rhythm rude BWOY, can't wait to see ya at home

Skilla Sammie you sexy skilla, Next time I'm rude to you make sure your hand is on my cheek

Marky Mark "Keep the dream alive BRUV"

Big Love to Lynsey for putting up with my snoring and leaving you on the sun bed on the first day. Soz bout that "Blame the barman!!!!"

Big hugs to Debs, can't wait to see ya again, I'm feeling a reunion in London.

Angi watch that wit of yours it's waaaay to sharp for such a wee lass.

To all the massive in KD you know who you are, too many to mention, too little few to single out One love to all.

When your feeling a bit bombed out, or you want a quiet night out choose another bar,

RUMOURS ROCKS

DJ Mavros and Macacamu

Kerry S

went 2 rumors every night got drunk in there on georges marvellous medicine a was luvin it george al be back 4 more Liam what a dude so canny played some wkd party tunes always had us dancin. Hayley so plaeased 2 meet u, u were so down 2 earth.C u all next year any 1 goin 2 kardamena got 2 check rumors out!!! Kerry fotm Newcastle xxx
Racheal C

george one of the best bar men in kardamena, hope you enjoy red vodka ,peach scnapps cos theres plenty

in here, good staff, good music brilliant atmosphere,

very clean bar

brilliant holiday thanks ,

see you in september darling

promise you big fish next time

yammas

racheal,phill

brian,emma

Sam N
remember we were gonna get 54 tatooed on our bums near the end of august!!!!!!!! (ange, hannah, fran, claire...... im sure there was more of us! but have a hazey memory from alcohol consumption!!) what was that crazy birds name that samuel had come out to see him, the one who had a fake orgasm in the middle of the bar! hope you all remember what i'm talking about, otherwise y'all think i'm crazy! well as a reminder, this is sam (not aussie, im female!) worked out in kardamena with claire, we were sam & bens nxt door neighbour...... ringing any bells???!! liam, you must know who i am, i walk past you every day!!! anyways, me and claire are going back out in aug. hopefully see some of you!! email samnewham222@msn.com if you wanna say hey!!! laters xxxx 54 54 54 54 54, timmy!

Big G
Fiddy-fiddy-fiddy Fo Unit
Eer body in rumours get tipsy
Was up peeps. I was just kickin it on the wes side freezin in my crib dreaming up a summer in Kos. cannot wait to get out there Big G good looking out son. DJ LA see you soon Homie, Fiddy Fo UNIT on the move. Duece double O Quattro was good, watch out for the Two Hundred and Five. Rumours gonna go orbital. Trus.....
Mavros out of here
One Love
Liam D
54 UNIT!!!Hey guys its DJ LA...aka the jelly man....had a wicked time in kos and loved working at rumours...without being buyest it was the best bar out there drinks wise,music wise,business wise,everything was wicked...and 2005 is gunna be even better..much more ladies in 2005 plz...if any1 remembers me or rumours staff send an email to liamdlla@aol.com.take care people hope to c all you new and old rumarians in 2005...
Hana L
54 54 54 George darling, we loved you, Dj liam we loved those jelly shoes, andre and g/f great laugh, emma congrats on the engagement, Jo and hannah a duo not to be messed with cutest pair around. and sam very funny until u live with him! I'll neva b able to look at a bunny balloon again! Great bar! 54 54 54
Emily S
This place is the best in kardamena for before hand drinking. George is a smashing bloke along with dj liam. Great prices, great drinnks, great music and great company. cheers
Lara and shane
REMEBER US GEORGE ITS SHANE AND LARA WELL U MUST REMEBER ME I SMASHED THE BLOKES LOO MIRROR FROM MY LEVATATING AND IM VERY SORRY. SEE U NEXT YEAR JUNE SOMETIME...
Jadey G
Give it up for the best Karaoke DJ in Kos !!!!!!!! Dre - You're a legend ! See you back there next year brother - the Sugar Mong Parade Rule !!
Emma N
Good bar and friendly staff all in all a good night
Linda R
for all the party people out there, you have to pay a visit to rumours bar not only did myself and all my friends think the place was fantastic, the barman is always determined to get you completely steaming drunk. service is excellent, as is value for money; george our sexy barman makes the most fantastic cocktails & shooters on the island, may i personally recommend a candy cane followed by a mai tai and then another candy cane and then another .................. miss you george and your candy canes xxxx
Can U Help?
Dave L
I WANT TO KNOW WHY THIS COMPUTER HAS GIVEN RUMOURS BAR A FOUR OUT OF TEN. DOES IT NOT UNDERSTAND WE HAVE GIVEN RUMOURS EXCELLENT ON ALL CATAGORIES SO I WOULD LIKE IT UPDATED TO 11 OUT OF TEN PLEASE. THANX
Ricky L
RUMOURS BAR IS FANTASTIC ABSOLUTELY LOVED IT NO WHERE ELSE COMES CLOSE. YOU MUST GO THERE!!
Dave L
ME AND MY COUSIN HAVE BEEN TO KARDAMENA FIVE TIMES AND I HAVE TO SAY TRY RUMOURS IN FIVE YEARS WE ARE GET TO FIND ANY WHERE BETTER. THE STAFF ARE FRIENDLY THE MUSIC'S COOL AND THE BAR MAN IS A RIGHT LAUGH.
| | |
| --- | --- |
| Search for Rumours in all of JustKos & the Messageboard | |
More Bars in Kardamena...

5th Avenue | Adams Bar | Atlantis | Aussie Bar | Bamboozers | Bar 1960 | Bernies | Best Seller Cocktail Bar | Big Ben Bar | Billys Bar | Black Magic | Blue Lagoon Pool Bar | Bonkers | Brewers Droop | Bridge Bar | Brothers Bar | Bubbles Pool Bar | Buddies | Calypso Bar | Carnival Bar | Castle Bar | Cheeky Monkeys | Cheers Bar | Chilli Peppers | Chris Bar | Club 69 | Cobblers | Cocktails and Dreams | Corner Bar | Crackers | Crazy Horse | Crossroads | Cult of Rock | Dave and Ellens Bar | Downtown | El Tels | Enigma | Expose | Fame Bar | Flamingos | GNS | Gregs Place | Gumtree Pub | H2O Bar | Harleys | Hello Bar | Hollywoods | Hooties Cafe Bar | Jam Bar | Jolly Roger | Just Blue | Kings Arms | Kool Pool Bar | Liquid | Lush | Malibu Beach Pool Bar | Marios | Mas y Mas | Memories | Metro Club | Mojos | No Name Bar | One More Bar | Origin Bar | Passion | Pegasus | Point One | Poison | Ronnies Bar | Rumours | Savas | Seva | Slammers | Sportsman | Starlight | Status | Stone Roses | Sugar Nightclub | Sunset Bar | Taboo | Tango Bar | Tattoo | The Bar Pub | The Jam Bar | The Pussy Cat | The Quayside | The Rok | The Sports Bar | The Two Johnnies | Toxic | Trojan Horse | Tropicana | Ultra Marine | Wild Rose | Woodpecker Bar | Zoom |