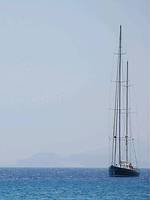 Kardamena Reviews
---
Places to Visit
---
Kos Guide


Chilli Peppers

(Bars in Kardamena)

Julia H

i love you jackie and boneess!!!!!! back in england today :-( 12 hour delay then our plane got diverted back to bloody manchester so didnt get home till 3 this afternoon :-( grrr!! u better be giving me a job next summer rockin it 4 chilli peppers! wil nt b best impressed if i gte rejected:-p!

love ya all xxxxx juuullllliiiiaaaaaa ! nancy n julia lovin it 07 :-)
Jamie W

one of the highlights of our holiday. loved the bar. bones you are a f**kin legend!!!! jamie from newcastle (one ov the 4 geordie lads)
Lori C
kos 2006! chillis made the holiday, got back 2day n im missing it already! am def coming back next year to c u all again! maybe c some of u b4 then... keep drinking them sanbuccas jen n jaks! love u all, the wee hen lori xxxx
Claire
r.i.p tony, sleep tight mate,

only the good die young!
you will be missed!

love claire!

always in our minds, forever in our hearts

xxxx
Laura P

WOW i wanna go back so much!!!! Chilli's was amazin. Thanks to Jen and Jacky (who has the most amazin tits in the world) both the best female waitresses (cos we all know who was the best waiter ).

hope to see you both real soon, hopefully in october!! cos i have actually fallen in love with the place, i now know what Marnie loved so much about it!!

GET THE SHOTS IN!!!!!

love ya

laura

xxxx
Claire N

chillis is amazin... thanks to mr bones and crew! not same wi out tony tho... but i luv it! big up 2 the chillis massive! and sonny get in touch, miss ya mate x x x x x x
Sonny

yo guys its sonny just got home had a wicked time im bak next year in may for a few months hope to c u all then, wish i was there drinking now them jelly shots lol

best of luck to al of you and ps im workin on the pics go look at them in a few days hopefully

sonny
Steph

hey people how are you?

i am so so sorry to here about ali-g (tony)

he was a great guy n will be missed loads. chilli peppers wont b the same. my heart goes out to his fam.

will miss you loads,

rip ali-g

steph xx
Jamila E

So sorry to hear about Tony (Ali G) he was a such a fun guy, will miss him when we go back, love and respect!!
Rachael S

just got back from kardamena. had a brilliant time! hello to all at chillis! bones and michella, we miss ya already! love the dumb essex girls, rach & bex. x
Jenny G

hey just heard the news last night about tony. hope everyone is ok he was really good to me the 2nd yr i worked over there (2004) and he will be missed greatly. xxx
Julie R

yeah toni-get well soon babe! thinking of you xxx
Linzie D

Hey I loved this place!! I loved Ali G (Tony) He was the best!!! Sitting there till early hours playing the playstation!! Spent pretty much every night in there and if we didn't we always ended up in there till close!

Tony I will be coming back soon to see ya!!
Kel C
worked at chillis all summer f**king mental , all ya nob heads better be there next year, chris and lynne ya the best, ali g ya dirty b*****d how many this year ya dont know. luv ya all to peaces, it al b twice as mad next year, thanks for a mad summer, kel
Downtown D

jock boy!

u made on the fhm who the hell is that. look at the pic of the bolton boys below. great work

mug!!! u scottish piece of s**t. love u mate. i hate that!
Bolton B

chhhhhhhhhheeeeeeeeeeeeeeeeee, heres a quik reminder of us Bolton Boys
Steph F

i loved this bar it was top although i was not in there every night cause of work, it was still the best. hi to all the gang there hope you are all well. i will be bk next year at some point, so beware lol. ali g (tony) n chris ur top.

see you all soon bye bye for now. xxx
Charlie B

Was in this place every night at beginning on season!! Chris, Knighty & Kelly...absolute legends!!!

Big up to Ali-G (Tony!) And hey to sunny!!!

Love ya guys!!!

xxx
Bolton B

We loved It
Becky W

Ha - do u like my heart! Turned out a bit dodgy! Oh well, kept me occupied while im at work!

xx
Becky W

ello everyone!! i ended my summer working at chilli's and it was amazin! but one thing i'm gutted about is i missed out on working with the legendary elliot and andy! how you doing andy?? its so wierd being home isn't it?! thanks to everyone at chilli's for making my summer amazing!! lynne, chris, bones, kelly, jen, andy, elliot and of course ali g (tony)! miss you all so much!

bex xx xx

xx xx

xxxxx

xxxxxx

xxxxx

xxx

xxx

x
Janieg
This was the first bar we headed for when we got to resort and 2.30am. As always we were in every night sometimes twice, we got used to them closing up around us too. Can't wait to get back there next year
Katy R

me and my mates really liked this bar, i always seemed to end up going in for a drink even when i was on a mission to avoid the PRs an get to another bar! music was absolutely awesome as were all the PRs so the atmosphere was f**king great!

now im a bit confused between elliot and andy....i got chatting to u quite a bit, but can't remember who was who! which one of you guys had the black hair (well skinhead actually!) and which one wore a yellow t-shirt most of the time?! anyway, it was great getting to know u....though u probably dont remember me! but im the one u saw one night when i was sober and u couldnt believe ur eyes!

Andy C
Hey every1 just 2 say me and Elliott got home fine and just wanted 2 say thanx 2 Lynne Chris Bones Jen Elliot kelly and of course Tony (Ali G!!!) 4 the best summer ever. The best group of people i have ever worked with!!! Chilli's was the best bar 2 work in and i enjoyed every second of it. Thanx 2 sean the DJ and I hope every1 on holiday had a really good summer out in Kos. miss u all already and cant wait to get back to work next yr!!!

In Tony's words BIG UP THE CHILLI PEPPERS MASSIVE!!!!

Andy (Chilli Peppers 2005) xxx
Sam N

Absolute dogs boll*x in here! Wicked and rammed! Nuff said! Best bar on the island, no doubt! "COMBINE 'ARVESTOR!!!!!!!!".
| | |
| --- | --- |
| Search for Chilli Peppers in all of JustKos & the Messageboard | |
More Bars in Kardamena...

5th Avenue | Adams Bar | Atlantis | Aussie Bar | Bamboozers | Bar 1960 | Bernies | Best Seller Cocktail Bar | Big Ben Bar | Billys Bar | Black Magic | Blue Lagoon Pool Bar | Bonkers | Brewers Droop | Bridge Bar | Brothers Bar | Bubbles Pool Bar | Buddies | Calypso Bar | Carnival Bar | Castle Bar | Cheeky Monkeys | Cheers Bar | Chilli Peppers | Chris Bar | Club 69 | Cobblers | Cocktails and Dreams | Corner Bar | Crackers | Crazy Horse | Crossroads | Cult of Rock | Dave and Ellens Bar | Downtown | El Tels | Enigma | Expose | Fame Bar | Flamingos | GNS | Gregs Place | Gumtree Pub | H2O Bar | Harleys | Hello Bar | Hollywoods | Hooties Cafe Bar | Jam Bar | Jolly Roger | Just Blue | Kings Arms | Kool Pool Bar | Liquid | Lush | Malibu Beach Pool Bar | Marios | Mas y Mas | Memories | Metro Club | Mojos | No Name Bar | One More Bar | Origin Bar | Passion | Pegasus | Point One | Poison | Ronnies Bar | Rumours | Savas | Seva | Slammers | Sportsman | Starlight | Status | Stone Roses | Sugar Nightclub | Sunset Bar | Taboo | Tango Bar | Tattoo | The Bar Pub | The Jam Bar | The Pussy Cat | The Quayside | The Rok | The Sports Bar | The Two Johnnies | Toxic | Trojan Horse | Tropicana | Ultra Marine | Wild Rose | Woodpecker Bar | Zoom |