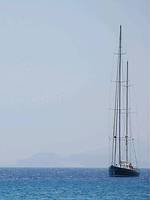 Kardamena Reviews
---
Places to Visit
---
Kos Guide


Cheeky Monkeys

(Bars in Kardamena)

Emma F
Brilliant bar... so brilliant in fact I want to work there this year! Im going there in May so see you there!!!...
Danny V
If only there were more ginger dj's in the world, i know i'd rest easier.
Ho B
Its ho bag #2 here, a.ka dirty diana. The ho bags aint happy that the credit for the shrek has been given to some 1 else I invented it MEMEMEMEME!!!!!!!!!!!

Suppose we might let you off as long as your doing them properly with the ears and everything!
Jamie
malaka, forgot to change the scores to Excellent, sorry
Jamie
Superb bar, crazy staff, good music and drinks. Yassou out to Gemma-dave, Alex, Pig-tails, and Craig. And a warning to people considering working here next season, your legs will be cursed - you have been warned.
Hardycakes
liquid cocain blows your god daamn head offfffffff
Craig
they could not keep 7 of us out if they tried
beautiful ladies
10/10 dj
Louise K
Really cool bar and great value for money(Happy hour=9-10 buy 1 get 1 free). The DJ was excellent and the PRs really friendly and cute. Great bar 2 start the night in.
Sarah
Went in a few times! Dont remember the first time (was abit too drunk)but the next few times we went in it was great! DJ was top! You should definetly try it out!
Betty *
Our favourite bar in Kardamena!

Music was fab thanks to Joe the DJ and the PRs are the best - see ya soon guys!
Sally S
YEAH MATE AM GOING BACK ON JUNE 12TH,THERE ARE FEW OF US AGAIN INCLUDING CLIVE! WHAT DATE ARE YOU GOING? WE ARE STAYING IN THE KOOL POOL THIS TIME SO WILL MEET UP IF YOU ARE THERE THE SAME TIME. WE ARE STAYING FOR 2 WKS SO WILL BE UP FOR THE LC CHALLENGE AGAIN!!!!
Sally S
HI SARAH WAS IT YOU THAT MISSED YOUR FLIGHT HOME LAST OCTOBER? I THINK IT WAS ABOUT THE 9TH.....
Sarah G
hi everyone
as you probably know im not coming back to work either, well gutted as england is crap. i am coming out for a holiday sometime in June but not telling you when. Hope you all have a wicked season and if you get out of bed before 3 you might actually get a tan!

love you loads x
Malc W
Hi Mal here, unfortunatly not coming out this year. But will be back next year for business. Pete e mail me on malcolm@watkins6818.fsnet.co.uk BIG SHOUT OUT TO ALL THE OLD SKOOL WORKERS!! Will be there in october for hols, see ya INSIDE
Jaye W
hey guys we all had a little fun now heres some more points 4 u guys im going back early again let me know when ur going back so we can have pre season p**s up ive been told its gonna be a busy year so good luck see ya'll soon ..
Gia S
I was only there for one night and I was made to feel very, very welcome! Really nice guys, definitely good for humour.
Awesome bar, definitely would go back.....and isn't that what it's all about?
Joey D
Big up Pete, even tho you didnt like some of my music you know Im the best dj here. Email me at joeboy15@hotmail.com
Sarah your a fat slug!!!!!!!! Simple really, Your mums a muslin and you deserve to die for your comments!!!!!
Sarah C
hi pete, it's me again. i forgot to say that i did the splits and i got stuck to the floor. whoops.

cheeky's was s**t etc....
Pete S
James Mills - Thanks for liking the bar and DJ Pulse (Hello Joey!) but chill out a bit with the personal insults. Some people liked the music and some people didn't. Hopefully we kept the majority of people happy most of the time. Music is very peronal and we tried to play every style - at times I didn't even like the music but I appreciate that some people like R&B!! The best part is that even if the right tune wasn't on for that person there and then, they would still stick around and enjoy the bar anyway.

Pete S
Not entirely sure whether Sarah Conners (surely she's a fictitious character from Terminator!?!) ever visited the bar (Sarah - it's the one with the sign 'Cheeky Monkeys' above the door!!) Well, you can't please everybody; but the great comments I heard all season, the comments on many holiday websites and a write up in the largest UK daily newspaper commenting that Cheeky Monkeys was one of the best bars in the resort will keep me happy. And, if that means that we don't get to see Miss Conners again then that's a shame but I'm sure I can live with it!!!! By the way Sarah, there are some really cheap deals to Baghdad this season!!! Sun, sand, ...........
Sarah C
by the way just looked at write ups most of them are done by the staff there haha now thas funny...xx
Sarah C
this bar sucks it situated at the wrong end of town away from all the clubs its dirty poorly run if u wanna enjoy ur stay in kos avoid this end of town and stick to the barstreet bars such as liquid,just blue,tango,crossroads and buddies you'll find a much better class of people clubs to go to are status and starlight they are the best ones have fun..x
Toyah A
hi everyone its toyah here ,hope you are all ok .i had the best summer workin in cheekys with u all. i will b back in may 4 a hol so u all might have 2 force me back on the plane!! c u all soon miss u all
Joe C
PS. Shut up Emma!! You fat jew!!!
Joe C
hello to you!! im joe (dj pulse) and i was the dj at cheekys after chris. yes, i am ginger and the best garage dj on the island.there is alot of s**t flying about on here about my music so lets just clear some of it up(i dont usually clear up s**t!) i tryed to play abit of everything last year but mainly played garage and rnb. this was because i went to kos on the off chance of work. this year ill be much better prepared so hopefully i can please you all!!! still dont know why people are slagging off jungle?? its the nuts mate!!! jaime, cheers for the vote of confidents!! i got your back!!lol. see you all in may!! peace out!!
| | |
| --- | --- |
| Search for Cheeky Monkeys in all of JustKos & the Messageboard | |
More Bars in Kardamena...

5th Avenue | Adams Bar | Atlantis | Aussie Bar | Bamboozers | Bar 1960 | Bernies | Best Seller Cocktail Bar | Big Ben Bar | Billys Bar | Black Magic | Blue Lagoon Pool Bar | Bonkers | Brewers Droop | Bridge Bar | Brothers Bar | Bubbles Pool Bar | Buddies | Calypso Bar | Carnival Bar | Castle Bar | Cheeky Monkeys | Cheers Bar | Chilli Peppers | Chris Bar | Club 69 | Cobblers | Cocktails and Dreams | Corner Bar | Crackers | Crazy Horse | Crossroads | Cult of Rock | Dave and Ellens Bar | Downtown | El Tels | Enigma | Expose | Fame Bar | Flamingos | GNS | Gregs Place | Gumtree Pub | H2O Bar | Harleys | Hello Bar | Hollywoods | Hooties Cafe Bar | Jam Bar | Jolly Roger | Just Blue | Kings Arms | Kool Pool Bar | Liquid | Lush | Malibu Beach Pool Bar | Marios | Mas y Mas | Memories | Metro Club | Mojos | No Name Bar | One More Bar | Origin Bar | Passion | Pegasus | Point One | Poison | Ronnies Bar | Rumours | Savas | Seva | Slammers | Sportsman | Starlight | Status | Stone Roses | Sugar Nightclub | Sunset Bar | Taboo | Tango Bar | Tattoo | The Bar Pub | The Jam Bar | The Pussy Cat | The Quayside | The Rok | The Sports Bar | The Two Johnnies | Toxic | Trojan Horse | Tropicana | Ultra Marine | Wild Rose | Woodpecker Bar | Zoom |