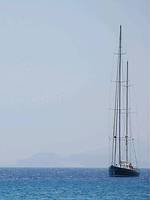 Kardamena Reviews
---
Places to Visit
---
Kos Guide


Stone Roses

(Bars in Kardamena)

Claire S

i loved this bar!! the music is proper indie with the classics thrown in!! wohooo!!!
Laura B

best bar ever

hello emma, ilias, hannah and my little chloe. i love and miss you all loads and i am really missing kos, cant believe i didnt go this year, for anyone that is reading this bar and the jam are the best bars on the island by far. see you in december em and chloe (cant wait) love laura and steven xxx
Craig g

alreet to yiannie, the best bar man eva. totally, loved the crack a new patta every day, dat always started with "last nite, i meet a girl, i get no sleep!!"

the stone roses was and is an immense bar with class music which, left me dave and gazza with many gud times. thanks for all the drinks too

hopefully see you next year, wen a bigga group is c*min to the island!!
Camilla T
Without a doubt the best bar on the island! We went here pretty much every night we were out. Excellent tunes, sexy blokes and nice cocktails! A trip to MAD club afterwards is essential - we had a few brilliant nights in there.
Jay M

I cant put it into words just how much this bar beats all the bars Ive ever been to (and Ive been to alot) I only got back today went to bed woke up and had to find this site to make a coment. WOW doesnt even begin to sum it up..... If the guys who work there are reading this remember the 2 tortoises joke??? And rachel (my rock and roll queen) hope you like the puppet!!! anyway gotta shoot I will be updateing comment soon wiv some pics.
Kotsos K

hello from switzerland!!!!!!!!!!miss you all!!!!!!keep drinking!!xxx
Angela

Best bar in kardamena along with Jam and Mad club

Check out the website

www.thestonerosesbar.co.uk

- lots of pics of me and my bud caz who go every year. i fyou have any photos please send them in and i'll add them for you
Caroline H

excellent - made the holiday!!!
Lizzy K

Me and my friends sarah and danielle went here every night beore goin down bar street. some nites we visited twice! The staff at this bar r crazy and sooooo friendly. Chris is just a hnuk. The music was brill and it really gets u goin for ur night ahead.

The cocktails were the best we have had and they don't like u to be without a drink!

hannah (member of staff) if u read this we were the pissheads!

Babes were excellent for the ladz

Laura A

hey ho tis kat n laura n chad again. sitin in the library at skool, finkin abowt how wikid kos is gona be. if we keep rating this bar as mint can we acquire sum free drinks upon arrival? tis only fair.we are c*min owt on the 1st july 2006, n we r stayin at jennys studios. anyone giv us sum comments abowt it? and its gona be kats bday on the 13th so we gonna have a party so everyone is invited to get wasted

on the beach with us! then back to our apartments for nibbles.

lots of lurrrrrrrrrrrrve kat addo n chad xxxxxxx
Laura A

yo this is laura n kat. we is c*mmin 2 kos next year with 9 ova ppl, the day afta our last exam! so we are gonna be maaaaaaaaaaaaaaaaaaaartal. look owt for us lot, you'll know who we are coz wer a big group of geordies with one wigga, called white chocolate, and anotha lad who hs puppy dawg eyes n dreds. woo.

luv laura n kat xx

Nikki S

Best bar in Kardamena by a long shot!!! We practically lived in here for the fortnight when we were there on 20th August. Mad Club is also brilliant too. Danno is aff his nut and we miss his antics Booked up for next year and can't wait. Had to dust off my Stone Roses albums and try and remember the words! Wished I had done the 'If you like the music, make your way to Mad Club just round the corner, Mad Club'. Maybe next year Ilios! If you go here you must try the Strawberry Feel cocktail. It is just like strawberry milkshakes - just the job to make you feel human after the night before We wished we had tried them the first week! We'll be back! If someone who knows Danno reads this, please tell him that the three Scottish lassies are hopefully meeting up with Ray and Susan next weekend in Glasgow - wish he could join us!! Keep rockin

Jade S

jade here hello to everyone in stone roses we loved in there dont listen to laura i did like rock n indie music just wasnt the biggest fan but thanks to our coventry pirates n ulot i came home loving it!!!!! excellent bar see ya defo next year love jade x
Laura B

I loved it in Stone Roses quality bar....I loved rock anyways but jade didnt and now shes getting her bum down hmv to sort her music collection out. The pirates got us hocked and we carried on going when they left....brilliant atmosphere full of nutters just how we like it
Babz C

rocked the a**e off me!

brilliant bar, brilliant, we didnt even need to look to go anywhere else, just loved this place

music was a winner, filled with hot men!

the wee danno guy, kinda weird, but entertaining all the same, and best bit, no bloody pr's annoying you when you pass! brilliant bar

ill be back!
Angela

Dave what are you talking about??????????????????????????? the people who work here are the friendliest on the whole resort!!!!

Anyway for true stone roses fans have a look here......www.thestonerosesbar.co.uk
Dave C

What has happened to this place!,since last visiting a few years ago,found the place very intimidating with a threat a violence always there.
Rosh N

this place was great i loved it here and wont forget the great music!!!! or the hot guys everywhere!!! love the coventry girls!!! rosh_n18@hotmail.com x
Amy H

Loved it!! Classic Indie song, Great Drinks and Plenty of men!! THe staff were great!!! One in particular who was hilarious and wouldnt be out of place amongst manchesters indie scene!!!
Angela

The website address is now

it is NOT .com it is a new site
Jimmy S

The best bar in kardamena by an absolute mile, danno is a legend(enough said, u will have to visit) the girls are all beautiful babe's, music is ace. Keep up the good work dudes

(brummy lads)

(or dave to hannah)
Can U Help?
Nelly B
HELP......been trying to view the stone roses web site but i cant get on it, it keeps asking 4 my username and password?
Angela

If you loved the bar take a look at the site....www.thestonerosesbar.co.uk

There is a guest book so you can add messages and chat to people u met there??
Mark P

west mids bloke and scottish bird here!! Had a great time night after might at stone roses! Danno and the girls were excellent! Won't tell you much more about danno you'll find out for yourself when you go...well worth a visit
Matt C

What a fantastic bar found it on our first night and was the main bar of the holiday, music is excellent as are the staff, danno was a total nutter cant stand still and then theres the beautiful sisters Karen and Chloe, excellent dont miss it

see you in septem

ber
| | |
| --- | --- |
| Search for Stone Roses in all of JustKos & the Messageboard | |
More Bars in Kardamena...

5th Avenue | Adams Bar | Atlantis | Aussie Bar | Bamboozers | Bar 1960 | Bernies | Best Seller Cocktail Bar | Big Ben Bar | Billys Bar | Black Magic | Blue Lagoon Pool Bar | Bonkers | Brewers Droop | Bridge Bar | Brothers Bar | Bubbles Pool Bar | Buddies | Calypso Bar | Carnival Bar | Castle Bar | Cheeky Monkeys | Cheers Bar | Chilli Peppers | Chris Bar | Club 69 | Cobblers | Cocktails and Dreams | Corner Bar | Crackers | Crazy Horse | Crossroads | Cult of Rock | Dave and Ellens Bar | Downtown | El Tels | Enigma | Expose | Fame Bar | Flamingos | GNS | Gregs Place | Gumtree Pub | H2O Bar | Harleys | Hello Bar | Hollywoods | Hooties Cafe Bar | Jam Bar | Jolly Roger | Just Blue | Kings Arms | Kool Pool Bar | Liquid | Lush | Malibu Beach Pool Bar | Marios | Mas y Mas | Memories | Metro Club | Mojos | No Name Bar | One More Bar | Origin Bar | Passion | Pegasus | Point One | Poison | Ronnies Bar | Rumours | Savas | Seva | Slammers | Sportsman | Starlight | Status | Stone Roses | Sugar Nightclub | Sunset Bar | Taboo | Tango Bar | Tattoo | The Bar Pub | The Jam Bar | The Pussy Cat | The Quayside | The Rok | The Sports Bar | The Two Johnnies | Toxic | Trojan Horse | Tropicana | Ultra Marine | Wild Rose | Woodpecker Bar | Zoom |