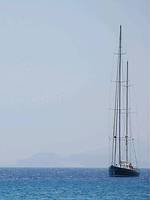 Kardamena Reviews
---
Places to Visit
---
Kos Guide


Ultra Marine

(Bars in Kardamena)

10/10
Danielle T

'YES PLEASE'!!

amazin holiday, amazin people, bar street? what bar street, we very rarely made it past ultra and always ended up in 'my house'!

I have never left a country and felt so sad to say goodbye to some of the most original and amazin people i have ever met,

from the decs amazin t-shirts to joeys cute ickle face,

Dame and danielle are the coolest and lovliest people i have ever met!!

Only problem is that i have actually left a few things there that i may need back...my liver, kidneys and i think maybe a few of my marbles!

If carlsberg made bars.......then ultramarine would be the one!!! ~(probably)

10/10
Sian R

we started of in ultramarine and we finished up there the full seven days/nights (may 08) we stayed in kardemena, the bar staff are sooooo funny especially dec and kerry's animal impression obviously pat's p***y cat was the funniest, dec's cocktails are the best every one a total secret to what he puts in them (because he can't remember). still trying to remember the first 3 nights of visiting these crazy people - the dj is fantastic although each of the bar staff have there own unique qualities - i absolutely love them all - i hope we get back there this year.

10/10
Callum C

ultramarine was the place to be!!! always spent soo much time in there we never managed to get up to the other end of bar street! damon will never forget the fact the we beta the pr's at footie they were giving it all the mouth then we had to put them in there place! all the pr's were a laugh joanne was fit as f**k and my pal managed to fall in love with her lol dont blame him!! anyways it was nice to meet everyone lots of love east london not essex boys!! xxx
9/10
Katie S

got back from kos 3 days ago and miss it like crazy!!! we went in ultramarine every night, all the staff were a right laugh and couldn't help but smile when i saw paul behind the bar i have no idea what the dj's name was but all i can say is oi we want our ball back!!! haha
Sammy H
Its never been the same since, John, Gavin, Scott, Alec, Ellis, Tristan and Elaine(Lulu) left. Miss the good times we use to have, them were da dayz! You know I am sure I can still here Elaine singing somewhere, 'weeeeellllllll you know you make me wanna .....shout!'.
Gareth L
Excellent bar with great funky music. Came here most days on our holiday at the end of August/early September. Bar staff very friendly, especially Dora from Darlington, who by the way is gorgeous & her cheeky mate also from Darlington. Wish I was back.

Gareth & Mikey (Or as we were better known The P**sheads)
Gareth L
this was another top bar along with crossroads. played some cracking funky house music & staff were always friendly. dora from darlington was absolutely stunning behind the bar & her cheeky mate. from the bolton boys (or as we were better known the p**s heads).
Kerry C

ultra marine was tops!!! came here on our first night after a long old flight and didnt look bk, came everynight - real bacardi yeah!!! jordan, alan, scott, danny, jamie (aka stuart) - ur the best!!!! danny i still got ur towel! wicked bar, wicked people, love it!!!! missing it loads.. missing u all loads!!!

kerry xx
Kate A

hey guys,

were c*min bak....3 weeks to go youll see us on 19th july ..you know its all bout ulta marine bar!

cant wait to see ya (stu n sam) misssed ya oodls n oodles lol!

it will be our last holiday b 4 we see ya next yr for the season :(.

any way hope ya missen us girlies ...we had a wikid time didnt we.oh yeah big shout to tash too (top gal)

see ya soon guys

mwah

x kate n shell x
Kate A

Hey hey hey,

Only been back since this morning alreday missin you guys! Ultra marine is the best bar ever.as you can see us 4 had alot of fun ! Sam and stuart are top guys!

cant wait to come back in the summer and work .

see you soon

kate n shell

xx
Rachael B

Hey jacks its rach, roll on amsterdam eh!!any men that try and gatecrash, they can get ti!!!

Big ben, dont mention bob in blackpool again, you know how much confusion you caused!!

Woolley yannath, if ever you fancy anymore pool action or pool table action, you know where i am!!

More to the point, great bar, and see you all soon xx
Kim H
just to say a quick hi to sam if he looks at this, we loved our fit as f**ks and we had a great holiday, hi to chipmunk and yan and magoo aswell, we have the holiday blues now we are home but we have our photos and cd's to keep us going until next year :o) luv yous loads, kim and heather xxx

Bex u

hey guys!! only just got round to writing u all a message.. been busy shopping, drinking and sleeping since i've been back!! miss you all so much, wish i was still out there with u all. marnie and vikki... hope ur both still having fun and drinking lots and lots (i'm sure u r!) it was great working with u all, love to everyone.. ben, sam, zoe and yan... and to chris...(love u loads!! xx ). and hi to those who have already returned to normality!! thanx again to makis for being a fab boss!! get the shots of gold in for me ok guys!!! xxxx hopefully see u all when u get back to the uk!! x loads of love bex xxxx

p.s. anyone reading this message thats off on hols... get yourselves to this bar... its ace!!! xx

Andy C

just to say ultramarine is a great bar. bex i love ya and cheers 4 sitting next 2 me on plane home. chris ur a legend and as for aussie benjamin what can i say??!! dont 4get about the watermelon mate... its got vodka in it!!! marni cheers 4 giving me elliot skank and graham those shots after work and making elliot be sick all over my feet!!! lovely. love u all still. magoo u crazy f**ker miss u!!! c u next yr

andy (chilli peppers) xxx
Natalie S

ultramarine and h20 were by far the best bars in kardamena, had the best and fittest pr's on the island!! edinburgh (chris) we miss u like mad hope u kept the essay u were great we loved u!!!!!!!!!! mr australian (ben) luvin u 2, still wearing nats beads i hope they were expensive!!!!!!!! miss u! we never found out if neil really is ur bro chris but hope u gave him nix's number. u guys and all the h20 staff made our hol, its s**t to be back! !! love u all, get in touch on blondie nix@hotmail.com
Sauce

hows it going guys?? to any visitors to the the sight, this is 1 of the top bars on the island, along with h2o!!

just thought id let u guys know i got home ok, im bored as f**k and missing every1 like mad!! a big heads up 2 u all and ill hear from u soon......

sauce xx
Angie A
Brilliant bar, genuine PR's and bar staff. This is a msg for Chris (chipmunk) as requested - just got my photos and have some great ones of you! Hope the rest of the season rocks, I am back in East London depressed with post Kardamena blues with only my photos for comfort. I have some of the other guys email addresses so I am sure I'll hear some news on how you are soon.

Angie (sidekick Cressie AKA the saucy sisters who look nothing like eachother)
Kerry B

Hi Chris! Loved your singing! Lady in red was a paticular fav, oh and California. tou got really mad one nite when we wouldnt come in for a drink! bless ya. take care x x x
Shane L

we stayed at kardamena for 2 weeks and to ultra marine every night. the staff are the greatest and most genuine people. chris, ben, vicky, katy, yan, kylie, zoe and becky. love you all!!!!! the music is original very different from others as they play funky house. if you go ask for a drink called knackers its s**t hot.
Shane L

We stayed in Kardemena for 2 weeks and went to ultra marine every night. They have good music, different from others as they play funky house. The staff are the best most genuine people we have ever met Chris, Ben (Fran!), Yann, Becky, Katy, VIcky, Kylie and Zoe! The best drink to have if you go there is KNACKERS!!
David T
hey yo,

was bored at work so thought i would check out your website- bit of a b***h to find but i might still be pissed!!

just to say, thanks to all you lot, bex (very hot!!), kylie, katy, ben, yan, chipmunk and vicky for entertaining us and getting us more pissed as we stumbled to the clubs. had a wicked time- you lot creased me up and somehow seemed more pissed than us!!

its probably not as good without us there but i am sure you will struggle through. getting home made me realise what a dump croydon is!

take it easy and hope to speak to ya soon.

dave & bill (brothers) and all the boys

Joe H

this Bar is up there wid the best in kos!!

Loved all the staff there, cnt mention them all bcoz i neva caught sum of there names bcoz i woz pissed every time they told me.

jakie is lovely.

loved Marnie to bits, shes lovely to chat to and spoke 2 her a gud few times (loved da moves on the status poles).

Oz from dwn under, top geeza, wicked tattoos wicked PR.

Jack is a top barman (Geeza from london) loved da cocktails m8.

Makis is the best owner eva, top geeza all the way (also owns H2O)

Yan is a top bloke (another scottish rent boy)

as i said all the staff where quality, think 1 was called chris, lil scottish girl is gorgeous.

Elliott G

Cannot put into words how special your PRs were, we spent enough time in there chatting to them. The Ghostbusters tune was sound as well, here is a pic of Deg on the decks and Sean loving it.

Awesome video footage of Zoe's French Knickers and a scary amount of pics of Bridget and Lissi.

Gutted to be home

Elliott, Andy, Stu, Neil, Sean and Deg from Leeds
Jonny S

Hey Guys!!

Just arrived back in sunny nottingham after a week of cocktails and free shots on the sunny island.

Big shout out to Zoe who has to be the hottest babe there - the pictures turned out just fine!!

......also people get yourself there to see the infamous one and only 'milky bar kid'!!!

see you all soon

xx
| | |
| --- | --- |
| Search for Ultra Marine in all of JustKos & the Messageboard | |
More Bars in Kardamena...

5th Avenue | Adams Bar | Atlantis | Aussie Bar | Bamboozers | Bar 1960 | Bernies | Best Seller Cocktail Bar | Big Ben Bar | Billys Bar | Black Magic | Blue Lagoon Pool Bar | Bonkers | Brewers Droop | Bridge Bar | Brothers Bar | Bubbles Pool Bar | Buddies | Calypso Bar | Carnival Bar | Castle Bar | Cheeky Monkeys | Cheers Bar | Chilli Peppers | Chris Bar | Club 69 | Cobblers | Cocktails and Dreams | Corner Bar | Crackers | Crazy Horse | Crossroads | Cult of Rock | Dave and Ellens Bar | Downtown | El Tels | Enigma | Expose | Fame Bar | Flamingos | GNS | Gregs Place | Gumtree Pub | H2O Bar | Harleys | Hello Bar | Hollywoods | Hooties Cafe Bar | Jam Bar | Jolly Roger | Just Blue | Kings Arms | Kool Pool Bar | Liquid | Lush | Malibu Beach Pool Bar | Marios | Mas y Mas | Memories | Metro Club | Mojos | No Name Bar | One More Bar | Origin Bar | Passion | Pegasus | Point One | Poison | Ronnies Bar | Rumours | Savas | Seva | Slammers | Sportsman | Starlight | Status | Stone Roses | Sugar Nightclub | Sunset Bar | Taboo | Tango Bar | Tattoo | The Bar Pub | The Jam Bar | The Pussy Cat | The Quayside | The Rok | The Sports Bar | The Two Johnnies | Toxic | Trojan Horse | Tropicana | Ultra Marine | Wild Rose | Woodpecker Bar | Zoom |