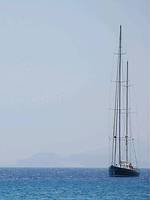 Kardamena Reviews
---
Places to Visit
---
Kos Guide


Status

(Bars in Kardamena)

10/10
Cheryl C

WOW what a club love it music is great drinks are abit pricey bt ur beta off drinking b4 u go out as most drinks are waterd down and we dnt want thatlol. what is with the door situation aswell on opens at a time its weird. bt defo best club yet stay away from the glass collector called tim hes a stalker lol xxx
Melissa B
Status was amazing!! I LOVED the music!!! just trying to download some now but cant remember them!!! Wish I bought the CD!!

Claire S

Status was alot better than startlight - it has to be said!! when i went it was alot more lively than starlight ever was!! hehehe
Jaye W

make sure you get to the kos reunion check the flyer..

and email me at

dj_jaye@hotmail.co.uk

to get your self on the concessions list hope to see ya there bye 4 now...
Kelly

Deffo the best club!!

xx
Becky A
Absoultly loved status. I'vejust come back from working in Kardamana and most nights for the last four months were spent drunkly in there. I loved the music and the atmosphere. There was nothing better than the feeling of working through the metal doors, leaving the heat behind you into a cool, loud and dark cavernous club. Loads of fit lads and a special little session with the DJ Jaye which then carried on in Seva. Miss it all.X
Jamie W

TOTALY CLASS. WENT NEARLY EVERYNIGHT OF OUR HOLIDAY. LOVED IT. GEORDIE JAMIE
Kerry C

This is the best of the two big clubs - love it sooo much!!!!! wooooooo cant wait to come back!!! sooo goood!!! dancing away till the crack of dawn!!! up on the poles. wont be forgotten!
Nadia V
I worked in Kardamena from June till August and had the best two months ever! We were all in Status pretty much every night lovin the music and the people!
xxsx

Andrew H

Hi Guys thanks for all the positive comments about STATUS it makes the job for both me and Jaye all worth it. If any one needs info on the reunion please Email me and as soon as I have the details I will pass them on. I know the Venue and date are confirmed and its the end of october the 21st i think but until i get the pre flyer I dont want to disclose any info incase its wrong. I should know within the next week or to. See you there
Joanna

must say we absolutely loved STATUS! we found it even better than starlight. all the PR's that we got to know always seemed to be in status and the music was absolutely brilliant. same DJ plays in ultramarine so good to go there for a drunk beforehand even if it is yucky vodka! CD's available too so when we got home we could have our own version of stauts in our livingrooms!! LOVED IT !
Heather

you can get a cd from jay walker the dj ill see if i have his email
Kat C

We had the best time eva!

we got bk last thursday n really cant wait 2 go bk nxt yr and do it all again! loved status if any1 knows how 2 get hold of the cd let me no ta dirty birdz 0'6 kaff lozza jadey carla and the pimp xxx
Laura H

Kos was AMAZING - loved every minute!! The music in Status was quality! Cant fault the place at all. Anyone know where I can buy a status CD?
Andy

Status was mental, it was the place to be, see you same time next year!
Lisa C

well...........status is bangin, luv it luv it luv it.great music,fit blokes.just got bk from a 2week holiday n i was in there every nite.i was in there alot last year 2.go status if u go kardamena!!!!!!11
Kostas S

A-M-A-Z-I-N-G !!! I WORKED THERE IN 2000 AND NOW IS 10 TIMES BETTER THAN THEN.

Jaye W
Whasup every1 hope your all looking forward to another summer in kos dont forget its all about STATUS club playing the best music on the island to a packed crowd 7 nights a week also for your information we will be having a massive STATUS CLUB REUNION calling back workers from the past and of course you lot that are still attending the madness,there will be a book situated in status where you can leave you details and a news letter will be posted plus the requested invites make sure you write how many invites you require so we can get an idea of numbers and this will confirm your place at the biggest kos reunion party to date.. if you forget to sign the book dont worry anything you need to know can be answered at kosreunion2006@hotmail.co.uk hope to hear from you soon oh and heggie mate my email is jaywalkerintl@hotmail.com see you all soon oh and heggie chek the pic who wants them take care and GET TE..
Just M

best club in town..
Holly P

Gr8 club. Gr8 music, gr8 drinks. Gr8 nites.
Heggie @

I wish people who havnt been to status would not comment on status AKA the two posts below were both done by some mates over here who have never even been to Kos! Although Im loving the compliments!!! Dan u r gay!!
Sarah C

Status made my holiday it was a great club with a great atmosphere the music was really good and they have got wicked lighting. I thaught it was so much better than Starlight which was boring with the DJ playing to much hip hop n rnb that No one knows!! Cant wait to go back again. One of the DJs is pretty lush n allxx
Dan B

status was f**kin awesum. i had some of the best nights in my life gettin down to the groovy feel of that special club. the djs were great shout out to heggy n jay. house music is the best!!!!
Dj D

hello status crew its dj dubwar.i hope everyone its ok.i am a star....light person now,but i have good memories in status that i will never forget.its time for a change its time for some foam fun.sorry about the music but i think r&b its to much,and i am gonna play at the best bar in town called space be careful the sound system its big.see you soon everyone and dont forget,i just like to call you my b***h.......b***h

Fiona Y
Status is fun, but not as nice as Starlight. I had 2 bad experiences at Status, one where a girl dropped a full bottle of some sort of girly malt liquor on my toe (the bruise is still on my toenail!) and another when I was shoved, without apology. I feel like the people at Status are neither as nice nor as classy as the ones at Starlight. I met a lot of low life, low class northern englanders (no offense, i'm sorry, i'm an california girl and thats just what i saw) and the music they play is the exact same each night: they use a timed track of the same music, all summer. A shame, because Starlight varies their music greatly, with many guest DJs and featured nights of different genres of music. Starlight also seems to play more current American music, the songs I hear in LA. Also, Status is smaller and less open, with higher ceilings but crowded dance floor. On the good side, I got in free every night (though this is also true w/Starlight) and got free drinks! A fun place, but not my favorite.

| | |
| --- | --- |
| Search for Status in all of JustKos & the Messageboard | |
More Bars in Kardamena...

5th Avenue | Adams Bar | Atlantis | Aussie Bar | Bamboozers | Bar 1960 | Bernies | Best Seller Cocktail Bar | Big Ben Bar | Billys Bar | Black Magic | Blue Lagoon Pool Bar | Bonkers | Brewers Droop | Bridge Bar | Brothers Bar | Bubbles Pool Bar | Buddies | Calypso Bar | Carnival Bar | Castle Bar | Cheeky Monkeys | Cheers Bar | Chilli Peppers | Chris Bar | Club 69 | Cobblers | Cocktails and Dreams | Corner Bar | Crackers | Crazy Horse | Crossroads | Cult of Rock | Dave and Ellens Bar | Downtown | El Tels | Enigma | Expose | Fame Bar | Flamingos | GNS | Gregs Place | Gumtree Pub | H2O Bar | Harleys | Hello Bar | Hollywoods | Hooties Cafe Bar | Jam Bar | Jolly Roger | Just Blue | Kings Arms | Kool Pool Bar | Liquid | Lush | Malibu Beach Pool Bar | Marios | Mas y Mas | Memories | Metro Club | Mojos | No Name Bar | One More Bar | Origin Bar | Passion | Pegasus | Point One | Poison | Ronnies Bar | Rumours | Savas | Seva | Slammers | Sportsman | Starlight | Status | Stone Roses | Sugar Nightclub | Sunset Bar | Taboo | Tango Bar | Tattoo | The Bar Pub | The Jam Bar | The Pussy Cat | The Quayside | The Rok | The Sports Bar | The Two Johnnies | Toxic | Trojan Horse | Tropicana | Ultra Marine | Wild Rose | Woodpecker Bar | Zoom |