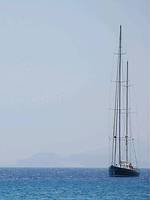 Kardamena Reviews
---
Places to Visit
---
Kos Guide


Taboo

(Bars in Kardamena)

Rachel
Fell in love with the barman. I was smitten with his charm and wit. We spent the most romantic 5 minutes of my life together before he ran off. Said he had urgent bar work to attend to, the Efes were running low.

Returned later with my friend to find my future husband with his friends. Was so excited to see him, I could tell, deep down, he was really pleased to see me too. He played it cool and didn't want to look too keen though. This is why I adore him so much.

We sat down to discuss the delights of kardamena and the pitfalls of a long distance relationship, It is a long way from london to sweden. Only to be abused by his moronic "crew". One person in particular, I found rather offensive. He seemed intent on upsetting me. I am a sensitive girl you know. I think he may have felt slightly jealous that his friend was so attracted to me, that he may well lose him forever. My lover, who I could tell was merely play acting that he was rather I was dead than here right now, unbelievably became abusive also. Another of his friends questioned my Swedish roots in a manner I don't dare repeat.

My friend and I, at this point decided prompt action was required in order to ensure my future lover did not slip through my grasp. We took my complaint about the attitude of him and his so called friends to my Thomson rep and "higher powers," In an effort to make my Romeo see sense. I hope I did not damage my loversí career prospects at his bar.

I am currently writing a letter to Dear Dirderie, for advice and guidance on how I can once again become the centre of my lover's attentions. I hope she can reply to Sweden.

Miss u darling. I can forgive you my sweet.
Rachelxx

PS. If had just one wish, it would be that I had had chance to have a trim down below.


Kelc and gemz
love the PR'S and the bar staff especailly the lovely cute guy from essex he was well nice and he was lovely too. Get really pissed there though if you get to know the staff well nice shots!!!!!!!! xx
Emma M
ok so it's not main bar street but you've got to go to taboo just to see the captain !!!! coolest most funny person you will ever ever meet in your life don't ever drink with him tho' unless you want to die !!!!!!!!!
see you in wakey babe can't wait ...don't be shy........!!!!
catcha soon
lots of love
emma, janine(dirt bag) and kirsty xx
xx
xx
ps don't forget to brng brian and derek hehehehehe

Andy A
best bar in kardamena by far, the lads behind the bar (paul and dave) are quality characters, and the waitresses (liz and jo) are mmmmmm!!!! me and my mates would go again just for the laughs we have at taboo! if you challenge them to a footie match you'll probably kick their ar*es (9-3). one tip though, dont let paul talk you into snorting vodka...uuggghhh!!!! top music, top fishbowls, top people, and top bar!!!!

andy and the ulverston crew!!!!

Yon (spanish john) L
Hi it is me spanish john, i worked in Taboo for the past 3 months, i just want to say hi to everyone and tell them how great i am, especially how good i am at break dancing, my friend dan who worked in marios has nothing on me, i am better than him in everyway, he thinks he is the man on the island, but in reality i am (the man on the island), i'm a bad man....

.....dude out.

Karen S

hello all especially remy 2.
karen the fishbowl thrower here,hope rob didnt do to much damage!! suppose its nice and hot there,bloody horrible here!! how is everyone? not seen much of rob and gaynor since we got back at july end,cant think why! ian just got back from a week working in germany,may be going back in a few days.spending most of my time decorating and helping cousin get her life sorted out. she got married while we were in kos,went on honeymoon to corfu,arrived back in uk,driving from airport and some t**t speeding in the rain hit them head on. cousin and new hubby had to be cut from car.smashed legs cuts etc he still in hosp. anyway thats depressing and im tired . catch you later....karen. you have the best bar

Helen S
Hey Yianni(Geezer) & Kerry(Geezerette),

Arrived home OK after crying most of the way because we didn't want to comehome. Spoke to Ali as soon as we got off the plane her & Debs are both finedespite not being in Taboo every night. Didn't know what to do last night,going to the pub just isn't the same although i'm sure we'll soon get used
to it again.

I heard your song on the radio earlier Yianni, its not the same without yousinging along! Gotta go now anyway as I have photos to develop, you will be the first to know what they are like, i'll send you them as soon as I can.

See you when we get back there (soon we hope). We miss the place like crazy already.

Lots of love,

Helen & Scotty

Christine M
Hi there,
i was finally getting around to unpacking the last of my holiday gear when i came across a flyer for taboo so thought id send you a e-mail. I don't know if you would remember me and my friends but we were your best customers for the two weeks we stayed in Kardamena. Although are holiday was almost ruined when one of my friends, Stephanie, took an early flight home me and my pals soon recovered as soon as we got our huge fishbowl full of sex on the beach. My friends Sarah and Christine, my name is also Christine, loved taboo bar and totally miss Kos and all the nice people we met there so i am sure to go back in summer 2003.

missing Greece
luv from Christine

p.s the scars from the flaming sambuca haven't disappeared yet i have still got the burn mark on my hand but it was worth it!


Graham N
Ok, I owe it to the best bloke in Kardamena. I have to tell people that Yianni is not going to be there this year. He is persuing other horizons. I just found out that he decided to go in the cruise business with his girfriend. His site: www.designacruise.com is awsome! We wish you good luck Yianni. We'll never forget the best times we've had at Taboo 3 years in a row. I'm with a new babe that I met in Taboo last year and I love very much. She's a doll! Thank you Taboo. Best fishbowls anywhere! Best frozen teqila shots, nice thick and yellow. Love ya. The Blues Bros of London.
Alicia W
the best prs!!! i fell in love with taboo and all the staff. the best fishbowls in town and the powerbuckets that kick a**e. we love you guys. we'll be back this year, 20 of us. watch out yani, we will make it rock. best bar!!! best staff!!! best frozen cocktails!!!
Sharon V
I was there last year July 2002 with my friend Nicole and my sister Denise and September 2002 with my friends Steve and Mike. We had a ball! Taboo's frozen cocktails are the best ones we ever had. I mean we've been to Hawaii and around the world... Nothing beats Taboo's cocktails.
Karen M
Right on the beach front it had the best frozen cocktails by far.
| | |
| --- | --- |
| Search for Taboo in all of JustKos & the Messageboard | |
More Bars in Kardamena...

5th Avenue | Adams Bar | Atlantis | Aussie Bar | Bamboozers | Bar 1960 | Bernies | Best Seller Cocktail Bar | Big Ben Bar | Billys Bar | Black Magic | Blue Lagoon Pool Bar | Bonkers | Brewers Droop | Bridge Bar | Brothers Bar | Bubbles Pool Bar | Buddies | Calypso Bar | Carnival Bar | Castle Bar | Cheeky Monkeys | Cheers Bar | Chilli Peppers | Chris Bar | Club 69 | Cobblers | Cocktails and Dreams | Corner Bar | Crackers | Crazy Horse | Crossroads | Cult of Rock | Dave and Ellens Bar | Downtown | El Tels | Enigma | Expose | Fame Bar | Flamingos | GNS | Gregs Place | Gumtree Pub | H2O Bar | Harleys | Hello Bar | Hollywoods | Hooties Cafe Bar | Jam Bar | Jolly Roger | Just Blue | Kings Arms | Kool Pool Bar | Liquid | Lush | Malibu Beach Pool Bar | Marios | Mas y Mas | Memories | Metro Club | Mojos | No Name Bar | One More Bar | Origin Bar | Passion | Pegasus | Point One | Poison | Ronnies Bar | Rumours | Savas | Seva | Slammers | Sportsman | Starlight | Status | Stone Roses | Sugar Nightclub | Sunset Bar | Taboo | Tango Bar | Tattoo | The Bar Pub | The Jam Bar | The Pussy Cat | The Quayside | The Rok | The Sports Bar | The Two Johnnies | Toxic | Trojan Horse | Tropicana | Ultra Marine | Wild Rose | Woodpecker Bar | Zoom |