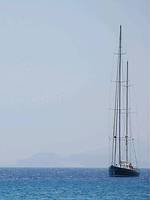 Kardamena Reviews
---
Places to Visit
---
Kos Guide


Point One

(Bars in Kardamena)

Laura M

loved it!paul, hope uv saved our cowboy hats for us!dont forget to add the backdoor bandits cocktail to ur list!dennis, well what can i say, thanks for letting us dance on ur tables!keep up the good work guys!oh, and no one else is allowed to call u tosser or p***y breath apart from us!
Becky S

hey to all kos party go-ers!

we absolutely loved kos, especially point one because the music was always thumping out good tunes! And Ross with the pierced (you know)! you were ace and kept us well informed and entertained! hopefully see you maybe out there working aswell next year! ps ross if you ever read this, your email address wouldnt work! (

mcsausage@hotmail.com

)? becky, leigh, laura and kez x x x x
Kt
Hi to Chris, Karl n Gemma!!

Had a gr8 time in point one with u lot (as u probably guessed as we were in here every nite...)

Hope Chris is still enjoyin' it there as the new boy.. we thought u were brilliant!! Missin' the games soooo much, they were alot of fun especially when pissed!! Anyone goin to kardamena shud give this place a try!
Caroline C

This bar was fantastic - the bar people were just up for a laugh and even the P.Rs dragging you in there were cool. Don't be trying Matts 'sectrect' cocktails tho - you'll be off your face in one sip!

The music was awsome-a wicked variety!

Had a brilliant time there and hope you all do too!!

Caroline & Sophie

(Raff & Chumber)
Emma S
Point One was by far THE best bar in Kos!! It was brilliant! We got back this week and are missing it already. We miss the sexy double act that is Karl and Matt. (Matt, what's a baby horse called? A Borse or a Horselet?!!) We miss Ross's hands!! (Hmmm) , and we miss the great man himself, Dennis! You rock!

A mssive thankyou guys! You really made our holiday!

Love Emma and Karen

x

P.S. I hope you have stuck to your word Dennis and stuck pins in our chairs!! Ha ha!
Christina S

we loved it great bar!
Adam R

Well Well, wat can i say about point 1 apart from it being THE BEST BAR EVER!! The staff were AMAZIN and the music was class. We went there every night whilst we were in kos. If any1 remember the five Manchester lads and Rowley who told every1 in the bar i was a virgin in a drinking game add me at adamrowland911@msn.com. (am not anymore though).
Adam R

POINT ONE WAS CLASS!!! Went there every night whilst we was in kos and loved it. The staff were amazin and the music was cool. Will come back in a few years!
Jay B
hey guys this is jay i worked in point 1 nearly all summer and just to let any1 know that i will be back next year but a now work in a bar called crackers luv jay xxx
Nina C

OOOP's Forgot to add these
Nina C

Hi Guys, its Naughty Nina n Epping Forest Mandy ere.

We have been back over a week now and it's pant's..

It goes without saying that the POINT ONE POSSE mad our holiday a gooden. Neil your a dirty Jewish Teapot. Jay Mandy misses her cuddles and hope's your treating Fluffy the Duck well. Bollock Chop's and Chip's your first class girl's and we hope you are keeping those boy's in line "Don't mean the one's you work with". DJ Glen he's got grey hair but we don't care he's DJ DJ Glen ( well I deffinatly don't care), i'll be seeing you in two week's babe...

Big thank's to Dennis, Ben and Kate downstairs in Harley's Bar, it was brief but well worth remembering you.

It's been emotional

One to remember

TOP MARK'S ALL ROUND

Jason and J
hi neil,jay,chips,chops, and glenn, just got back in sunny ole sheffield. missing the sun , sea , sand and the orgasms (cocktails). Spoke to mandy yesterday and shes also gutted she home. Point one made our holiday memorable and drunk!!! would recommend it to anyone and everyone.

Cya again next year

love jason and jess (the sheffield lot x x x)

P.s can someone please tell me the name of that ghostbusters remix as glenn didnt stick that track on the cd
Grace F

Hi everyone

Here is a picture of Neil with my m8's bra on his head - he then went on to do the crazy frog!! it was funny!!!
Grace F

Hi everyone as Point One!!

Its Grace from the group of Scottish burds! Hope you are well, we are all depressed to be back here, it seems like ages ago we there!!!

Loved this bar it was great!! - well some of us did, one of us wouldnt join in on the bar games, she was known as the moany one!! the dj will know who im talking about!

lol

Neil - i have a great picture of you with cara's bra on your head doing the crazy frog!!! - ill get round to posting it on here for you to have a look!

Jay - how you doing pal? i have some nice photo's of you looking cheeky!!

Hope you are all still having fun in the sun - its raining here today - the joys!!

Jay - can you remember cara spewing on the boat?? lol!!

Bye Bye lots of love

Grace, Lauren., Leah, Cara & Maureen

Laura H

hey guys,

laura here, been back from kos for a whole month & still not use to it. me & my mate have booked to go back next year can't wait

!!

missin you guys & the drinkin games loads this bar is the best bar on the island & has the funiest, good lookin & best barmen on the island tooo!

(jay & neil im talkin bout u

)

see u guys on the amsterdam booze cruise in november!!

should be fantastic!

see you soon

luv lau xx
Scouse J

hey guys just been reading some of ur messages and they r all very gud thanx, just to let u all know that my e mail address is:- jbenoit5210@hotmail.com so if any1 wants to get in touch feel free and 4 any1 how had me mobile number that has also changed take care u crazy lot jay xxx
Evonne F

We've only been home a week but drinking in our local is soooo boring!!! Just want to say hi to Neil and Jay, the best and most entertaining barmen on the island, you're both dirty boys but made us feel so welcome. We came in 2004 and remember Point One being good, but this year was even better! Keep up the good work boys! Neil, you've got a wicked voice - shame you had a sore throat when we were there and Jay, you've got lot's of fans of the female variety!! If you remember us and want to say hi the email address is saucylady69@hotmail.co.uk

See you in 2006!!

Lleucu T

just got back from kos n this has gotta be the best bar on the island!! when the clock strikes 12 neils tambourines c*m out (the only man on the island with 2 tambourines!!) fair do's the games n the songs neil n jay c*m out with r sooooo funny, we r all missin u all, kims missing u jay !!! we r hoping 2 c*m back out mayb beginning of sept or next season depending on money matters!!!! c ya again,
Laura H

hey to everyone at point one, the best bar in kos (and may i say the best lookin bar man jay i'm talkin to you babe thanks 4 the pleasure X).

Can't believe i've been home 4 2 weeks shockin!

Jay missin you loads hope to see you in october call me you got my number XX

see you soon

Laura XXXX
Laura H

hi guys,

luv point one, its the best bar on the island!

hello to my sexy scouser Jay how u doin? hope you been keepin up your david hasselhoff impersonation lol X

Ychi da Neil boyo, missin your jokes and fab drinkin games, keep up the good work bach! see u all in 2006

(jay i'll b seein u in october hun!)

luv u loads,

Taffy Girls (Laura & Sara)
Carrie S

I've just got back from a week in Kos with my mate Annette. I'd been five years ago and think I went to point one then but it wasn't that memorable. This time round however I didn't leave the bar! From our welcome meeting onwards we were drinking in there every night. The girls behind the bar are so friendly as is Jay. The cocktails were wicked and the music rocked! A wicked venue! well recommended!!!
Sara H
hey guys its sara (better known as olive) and kirsty we came a couple of years ago and are coming back again hopefully this year in september just wanted to see if neone that knows us is as well if u r let us know email at partya**esara@yahoo.co.uk that means u ruth etc
luv sara and kirsty

Andrea
got back from kos a month ago already looking to book our next trip there in june. went to point one every night it was the best bar there. the drinking games after 12 were sound even tho some of us wasnt too bright at playing them (mainly me, i dont watch watch eastenders and im not very good at football players so i was told on more than one occasion that im s**t). curly top (joe) keep up the good work djing it must be hard putting them cd's in. skinny you should really go in for catalogue modelling, squirrell you are just mental theres nothing else to stay and neil,hayley (big boobs) misses you getting a hand full of them! see you all soon! love the swamp donkeys (andrea, hayley, jo and yvonne) x

Jennie B
hey people, i just had the best holiday here in kos, mainly down to this one bar! and maybe the bar staff! hello to, andy, afrojoe, caroline and mini me, neil and dennis! i just loved you all. you will remeber me as the two girls on hols with the 3 boys, sarah, carl, scott and trinder the drinker! we also danced your dance floor with the romford cutties! andy, me and saz will be up to see u in notts soon, wen u get back so be ready. to eveyone thats going to kos, just go to point one its the bollocks!!!!!!!!!!!!!! lovin u all jenny penny xx
Sarah H
hey every one!thanks for a wicked time, although i was ill most of the time i still enjoyed myself. will miss all the drinking games even though i was s**t. definatly c ya next year!
sexy sarah (as afro joe would say!)
| | |
| --- | --- |
| Search for Point One in all of JustKos & the Messageboard | |
More Bars in Kardamena...

5th Avenue | Adams Bar | Atlantis | Aussie Bar | Bamboozers | Bar 1960 | Bernies | Best Seller Cocktail Bar | Big Ben Bar | Billys Bar | Black Magic | Blue Lagoon Pool Bar | Bonkers | Brewers Droop | Bridge Bar | Brothers Bar | Bubbles Pool Bar | Buddies | Calypso Bar | Carnival Bar | Castle Bar | Cheeky Monkeys | Cheers Bar | Chilli Peppers | Chris Bar | Club 69 | Cobblers | Cocktails and Dreams | Corner Bar | Crackers | Crazy Horse | Crossroads | Cult of Rock | Dave and Ellens Bar | Downtown | El Tels | Enigma | Expose | Fame Bar | Flamingos | GNS | Gregs Place | Gumtree Pub | H2O Bar | Harleys | Hello Bar | Hollywoods | Hooties Cafe Bar | Jam Bar | Jolly Roger | Just Blue | Kings Arms | Kool Pool Bar | Liquid | Lush | Malibu Beach Pool Bar | Marios | Mas y Mas | Memories | Metro Club | Mojos | No Name Bar | One More Bar | Origin Bar | Passion | Pegasus | Point One | Poison | Ronnies Bar | Rumours | Savas | Seva | Slammers | Sportsman | Starlight | Status | Stone Roses | Sugar Nightclub | Sunset Bar | Taboo | Tango Bar | Tattoo | The Bar Pub | The Jam Bar | The Pussy Cat | The Quayside | The Rok | The Sports Bar | The Two Johnnies | Toxic | Trojan Horse | Tropicana | Ultra Marine | Wild Rose | Woodpecker Bar | Zoom |