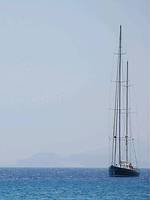 Kos Reviews
---
Places to Visit
---
Kos Guide


2wentys

(Tour Operators on Kos)

Charley D

What an amazing holiday really really was want to go back 10/10 for holiday and our reps ben, skills , ricky, pimms, sam, lexie,Cj, Danni, Tally thank you for making the holiday amazing but ........... 2/10 for varkas hotel really really unclean ants every where no clean sheets, drains stink sooooo bad no air con no one on reception apart from on arrival people trying to get in your room please listen before booking this was my first holiday away and this hotel really is ok if u are only sleeping in it but for nothing else book seva. Varkas are joined with Seva so u can use everything but Seva rooms are amazing we made friends out there and stayed most of the time in theres just pay that little bit extra Seva all the way xxx

10/10
Ricky C

i stayed in the athanasia in june 2007 and had such a wicked time.ben and stu were legends.also kate vicky and sarah who can forget you girls.coming back again this june so i cant wait to get partying again so watch out
10/10
Kerry

this was the best holiday in the world!!! stayed at seva... party time all the time!! reps were at the pool almost any day, and ben aka mumbles is realllly fit!!! all the reps are brill.... the stag and hen nights rocks!!!!! xxx
Scottish G

hav to say had the best holiday ever , all thanks to 2wentys and reps. shaft baby ur hot remember ''you maybe english but ur f**king sound'' kyle oh my god u are so hot by far the hottest guy in kos from superstarxx . kara baby keep smilling. jabba darling chill out ur on holiday only jokin . enjoyed all the trips we wer the ''boozzzeee cruuuisssee'' loved it. we got ourselfs in some s**t cases but always there to helpus out thanks a bunch. cant wait to see yous at the reunion xxxx love wee jocks xxxx
Chris P

2wentys were the best reps there with out a doubt... always up for a laugh, even wen one of our mates who wasnt with 2wentys lost his passport they did everything they could to help! Great! Cheeers Guys!
Rosie H

I stayed in kardamena for a week in july 2005. we stayed at the origin bar athanasia studios with twentys. The hotel was ace all the ppl were really nice and i was amazed at how good the 2wentys reps were at their jobs. 24 hours aday they were there if u needd them, and were always energetic and ready to party!!!!! would defo go again had an ace holiday with the girls their and went on trip with twentys which were wicked!!!!
Josh A
Very good reps, stayed at the seva probably the best hotel on the island. they had good things to do at nite.
Kiran K
Loved Seva Apartments although being on the top floor was not so good when we had to walk up 3 flights of stairs when we were totally pissed every night. Lucy and David, our reps, were very cool. Lucy has a great singing voice. Loved the bar crawl and party night. Seva has 24 hr bar so was very cool. 2wentys reps are so much better than other reps. If you can go on greek night. Free wine all night - get ready to get sloshed.
Tisha
the Seva is undoubtedly the BEST place to stay in Kardamena, 2wentys were pretty cool as well, they didnt force into anything like some operators but let you do your own thing!
however do watch out for their trips (bar crawls etc.) they are quite expensive and you dont always get your moneys's worth, our two reps were cool, however they not as friendly as we had expected!
Matt C
Fair play 2wentys holidays are probably the best in the world stayed at the seva 3 years in a row and have had a great time every time. hello to nic tiff ian ant(ginger) tony christian and joe BIG UP to the east med massive.
Karen M
We went for a week with 2wenty's in October and were pleasantly surprise. We had expected the usual 18-30 hassle to do their stupid trips but they gave us the talk then let us make up our own minds without pressure.
| | |
| --- | --- |
| Search for 2wentys in all of JustKos & the Messageboard | |
More Tour Operators on Kos...

2wentys | Airtours (MyTravel) | Amathus | Argo | Aspro | Club 18-30 | Cosmos | Direct Greece | First Choice | JMC | Kosmar | Laskarina | Libra | Manos | Olympic Holidays | Panorama | Priceright | Skytours | Sunset | Sunvil | Thomas Cook | Thomson | Unijet | Virgin Sun |