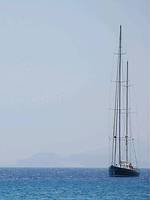 Kos Town Reviews
---
Places to Visit
---
Kos Guide


Molly Malones

(Bars in Kos Town)

10/10
Costas M

MOLLY MALONES IS FOR SALE!!!

THE MAD IRISH BAR THAT HAS BEEN A FAVORITE FOR ALMOST EVERYONE THAT HAS BEEN TO KOS IN THE LAST DECADE IS FOR SALE.

A VERY PROFITABLE BUSINESS THAT UNFORTUNATELY WE HAVE TO LET GO DUE TO

RELOCATION.
10/10
Audy A

DaaaaaaaaaaaaaaaaaaaMn......MisS u Kos...Miss all the people there...we'll be back the next year..wait 4 us :) :) :) here some pics....
10/10
Deborah S

hi we are back in switzerland and it's raining...

we miss kos so much and the peoples from molly melone's...ofcourse the tabledancing and free shots
10/10
Nizar J

Hey guys,

We are the palestenian guys, we were in Molly Malones at September 7 -> 14...

We wanted to say hello, and thank you for everything..

I will be thankfull if you could say hello to yanis and christo and tell them to add me at the msn messenger,

Nizaretto@msn.com

..

I will attach few pictures..

Add me in order to get more pictures, and thanks...

(note : it's written israel in the bottom, because our internet ISPs are israeli)

bye for now :>
Amy M

hey i wanna be back here!!! with jimmy and the rest of them!!

can't wait to work there next year see you all soon x x x
10/10
Nicc D

well mollys this year was fantastic yanis was still working there it was the best holiday ever well looking foward to moving out there for the summer and workin in bar street it will be the best, i enjoyed my 3 weeks out there and all the staff on bar street were reali kind and friendly i would just like to say a big thans to them all.

nicholle

im reali missin kos and all the staff at mollys
10/10
Charlene O

Hay to all the gang at Mollys thanks for the best week ever we could have cried coming home to the rain.. Look forward to coming back in August.. Hope you's are all still out there.. See you's all soon...

Charlene and Mark...
Matt P
Hiya Dan, Caroline, Laci - Matt here from the After Party '04
How ya'll doin ?

10/10
Alissa I

awwww i luv this place. just got bk on sunday and cant wait to plan my nxt hol out there. my wee niamh and everyone else at mollys really looked after me. brilliant staff, lethal cocktails and the sexiest bar staff on bar street - wot more could u want! miss everyone and hope u all stay in touch!

alissa

x

p's im still recovering from last thurs nite

David G
myself David (gooser), Cathal(dicey) and charlie went to kos at the end of june for a week and found molly's on the first night. and every night after that we started there and finished up there. the staff kim, ganis, jack, niamh, terry, theother 2 mad greek dudes and especially natalie an absolute cracker were the best craic ever and very helpful especially 2 me as i was on crutches, still managed to go mad ever night with them. hope to get back next year and if only even have half same craic that would do. hatted leaving the island. love to hear from any of ye, my email is davidgivens157@msn.com. Gooser
Caroline S

i worked in mollys from february till october 2004 and have just lost my phone so dont have anyones number now so if you are reading this (laci, dan, natalie, lynda, kym, joanne or derek) or anyone that knows there e mail address then leave me a message back on here with your e-mail add. love caroline x
Peter V

i'm just in love with that bar and specially the ladie's who works inside and outside.so girls put on your naughty shoes and see ya next jear.love ya all
Evelina H

We miss molly malones and all the people that work there! see you next year!! kisses from the swedish girls/ Isabelle, Carolin and Evelina!
Nicc D

I REALY ENJOYED MY TIME IN MOLLYS WIV ME SIS SARA N ALL THE LADS THERE MADE IT EVERN MORE ENJOYING. ME N ME SIS R GONNA LIVE IN KOS NEXT YEAR FOR 6MONTHS NOW WE HAVE FAMILT OUT THERE SO CARNT WAIT TO GO STRAIGHT TO MOLLYS N SEE EVERYONE AGAIN

ALLEN SHAUN CHRIS NEIVE (DONT KNOW HOW YOU SPELL IY SOZ) GEOFF THEY ARE ALL STARS SO WAS NATALIE BUT SHE LEFT MISS YOU GUYS. LOVE NICC N SARA
Nicc D

MOLLYS IS THE BEST BAR IN BAR STREET ALL THE STAFF THERE ARE ACE ESPECIASLLY SHAUN N ALEN. NEIVE IS ALSO ACE. THE BAR MEN ARE FIT N SO IS CHRIS THE DJ. ME N SARA MISS YOU ALL. WELL NEVER FORGET YOU GUYS

LOVE NICC N SARA
Kir K

Just excellent.....best place in kos.....best ass´es in kos (Shake that ass for me, shake that ass for me......Grrrr.....

Looking forward to see the staff from Molly´s in Denmark at our irish pub O´flannigans

Kir, Heidi & Marie
Rebbecca H

we miss kos sooooo badly, especially molly malones bar. we spent many nights dancing on the bar and earning free drinks yay!!

we had a great laugh with geoff "top of the morning to ya" and sol you were brilliant. although the chairs outside were s**t haha good job we were shaking it on the bar most nights then...

also big hello to prince love princess

see you next year 'kos were worth it'
Patsy

Wicked bar! Me and my mates had some fantastic nights in there that we wont forget for a long time. Geoff the p.r man is lovely and Kim the barman is so gorgeous!!! Miss bar street loads. Can't wait to go back. Wanting to go back neaxt year and work, would love to work at mollys! .x.x.
Lisa .

The best bar of kos town, why that?because Ganis the bartender is the best he does his job excellent he is so sexyyyyyyyyyy!!!!!!!!!!!!!!!!!!!!!!!!!!The music is fabulus!!!!I will go there soon again.!!!!!!!!!!!!!

Ganis many many kisses!!!!!!!!!
Lianna .

Hello can you pls help me?Maybe someone have an e-mail from Giannis the barman?He was so sexy........
Sam T

Our fave bar in Bar Street. Crackin tunes and atmosphere when it's packed.
Eoin Y

hey what happened ? i was erased like that film with sandra bullock

who owns molly's now? i need to know got a tattoo on my ass
Michele R

Thanks for the very lively nights. You are the best of bar street. Special thanks to the big boss and the two hot girls who waited us at the tables outside. I'm fall for the red-hair girl! I'll remember your little kiss.
| | |
| --- | --- |
| Search for Molly Malones in all of JustKos & the Messageboard | |
More Bars in Kos Town...

Baya Beach Bar | Blues Brothers | Cafe Bravo | Cafe XL | Camel | Charisma | Crazy Horse Saloon Bar | Del Mare | Fashion Bar | Fikos | Flamingo | Heart Rock | Heaven | Jacksons Bar | Kalua | Limit Bar | Lucky Star | Molly Malones | Nostos | Prince Bar | Prinos Cafe Bar | Red Bar | Shenannigans | Shooters | The Delon Pub | The Doors | White Corner |