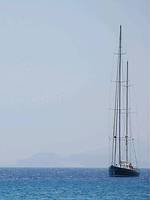 Kos Town Reviews
---
Places to Visit
---
Kos Guide


Jacksons Bar

(Bars in Kos Town)

9/10
Alex T

what to say about jacksons :) i dnt know where to begin:..lovely beach bar..build everything with hands...nice clasic bikes...great food..amazing coctails with fresh fruits by the beach ...nice musiclive dj,,and the crew is crazy...jacksons rocks...ps,,go an have a drink ..it worth it..will make ur holidays better..xx
10/10
Katie W

Jacksoins is the best!!!!!!! And everybody loves Ralffffffffffff!!!!!

Best cocktails in townnnnnnnnn!!!!
Moretti B

Hello Evelina and Team

we hav a good start back in Switzerland, and we miss You

big Kisses from Your Womanizer Dorian.( see the Picture)

big Kiss Bruno

and Ulrike
Linnea E
I MISS YOU!
9/10
Dj&liz D
Some more pictures from last september. So everybody can see why we did have a great time. Greetz DJ&Liz
9/10
Dj&liz D
Came back from Kos last week and again it was great.Jackson's crew made it a great time again. Due to Steven and all of his mates we had a great time aswell in june as in september. We'll c u all at the reunion.And we will be back on september5th in 2010.Thanks again . Greetzz DJ&Liz Tilburg the Netherlands
10/10
Maria W

We went to Kos this summer, and had a great time, mostly because of Steven and Jimmy at Jacksons. We really miss you guys, and hope to see you again. Sucks to be back in cold north, but I think we'll be back next summer ;-) Lotsa kisses from Norway!
10/10
Valerie M
Had a great time in Jacksons. Rolf great as ever. Best move you have ever made. jimmy cute!. long hair one hyper. 17 year old get that tatoo done.Mr Holland nxt door keep smilingHope to keep in touch.(through face book)...... valmorris_07@yahoo.co.uk
10/10
Magdalena D

We were working here this holiday :) there was great :) grettings and many kisses for everybody !!! (specially for Mike - our teacher ;) ) Magda & Monica :*
9/10
Lesley M
Thank you guy,s for the cocktails and the brilliant service and times your brill x
Mouse

JACKSONS WAS AS GOOD AS EVER , EVEN AFTER MY FOURTH VISIT I CANT WAIT FOR NUMBER FIVE
10/10
Mouse
make sure you buy mikey a can of john smiths . thanks to all at jacksons and leave my shirt up .
10/10
Sarah

This bar was brilliant, the food was fantastic definately reccommend the chinese food. It always came out hot. You always got a free cocktail after you have had a meal. Just like to say thank you to the irish guy for giving us the free fish bowls they where great. We went away for 2 weeks and ate here 10 nights of our holiday because it was that good.
Matt P
A massive hello to all who worked the summer season in Kos Town 2004
(Matt from the After Party at Jackson's) !!!

10/10
Alissa I

just back from kos on sunday and i miss it so much. everyone was so friendly and i very nearly didnt c*m back!haha im missing all the irish boys and of course all the gang at molly malones and jacksons, especially niamh. guess wer i'l b goin on my nxt hol?!xx
Erica

Emma n' Mike are the best thing about this bar!!!!!

See you soon chick!!! x x
Silvia A

i love this bar. its very nice pace.i love kos
Dan F

Hay Whats The Story All You Mad Hoilday Makers.

This Is Dan The Man.

Just to say there are alot of good storys,and good memorys.

I meet the most amazing people there.and those who want to keep in touch.

Have fun in the sun.
Ashley P

hi all

this is ashley and niccie can you remeber us we were there in2004, we had the best time in the world probably the best of my life.

anyont hinking about it defantley do it you wont regret it
John H

ella a Danny, do you remember me? im john from Wales. i first came n visited in june 2005. then returned in september of the same year. i came with a big deaf boy called Tom. we were smashed every night n went to molly molones every night too! are you workin there this summer. what about alex and the rest of the crew? would love to join you all in september and work till end of the season. if Stavros will allow me.

and to everyone going on holiday there it is the best place in the world and you wont forget it!!!!!!!!!
Silly S

hey i'm lokin for daniel flynn , dan the man do u remember we banged those 2 girls down on the beach i've got the photos developed funny stuff !!

try and get in contact with me. we had some laugh playin the ladies
Brad W

hey nikos/dan/emma/bonny (dno who looks on here) i was out ther last year for a couple of weeks n im thinkin of comin back over for a week in september, how long's evry1 goin 2 b over ther 4????

hopefully c u all soon

brad x
Nicole C

Hi Guys!

If anybody has an E-Mail address for Dan the man could they possibly send it to me?

Thanks!

x x x
Judith H

Hey Dan,

it's Judith, Heartrock's waitress last summer..So you're not going back, good on ya..

Think you had your fair share haven't you?

I won't be working on Kos this summer either, will go there for a holiday

though..

Hope you're well, if you like, get in touch!

Judith x
Sara W

Dan! tell me which week you will be in Kos town for holliday! I promise, i´ll be there! And im just saying: POOR YOU!!! because im going to throw you in the sea so many times! ít´s payback time now!!

Do you know were i can find a job in Kos? Send me an e-mail!

Take care everybody!
| | |
| --- | --- |
| Search for Jacksons Bar in all of JustKos & the Messageboard | |
More Bars in Kos Town...

Baya Beach Bar | Blues Brothers | Cafe Bravo | Cafe XL | Camel | Charisma | Crazy Horse Saloon Bar | Del Mare | Fashion Bar | Fikos | Flamingo | Heart Rock | Heaven | Jacksons Bar | Kalua | Limit Bar | Lucky Star | Molly Malones | Nostos | Prince Bar | Prinos Cafe Bar | Red Bar | Shenannigans | Shooters | The Delon Pub | The Doors | White Corner |